Manage all of your general and governance meetings with a complete, secure and scalable solution.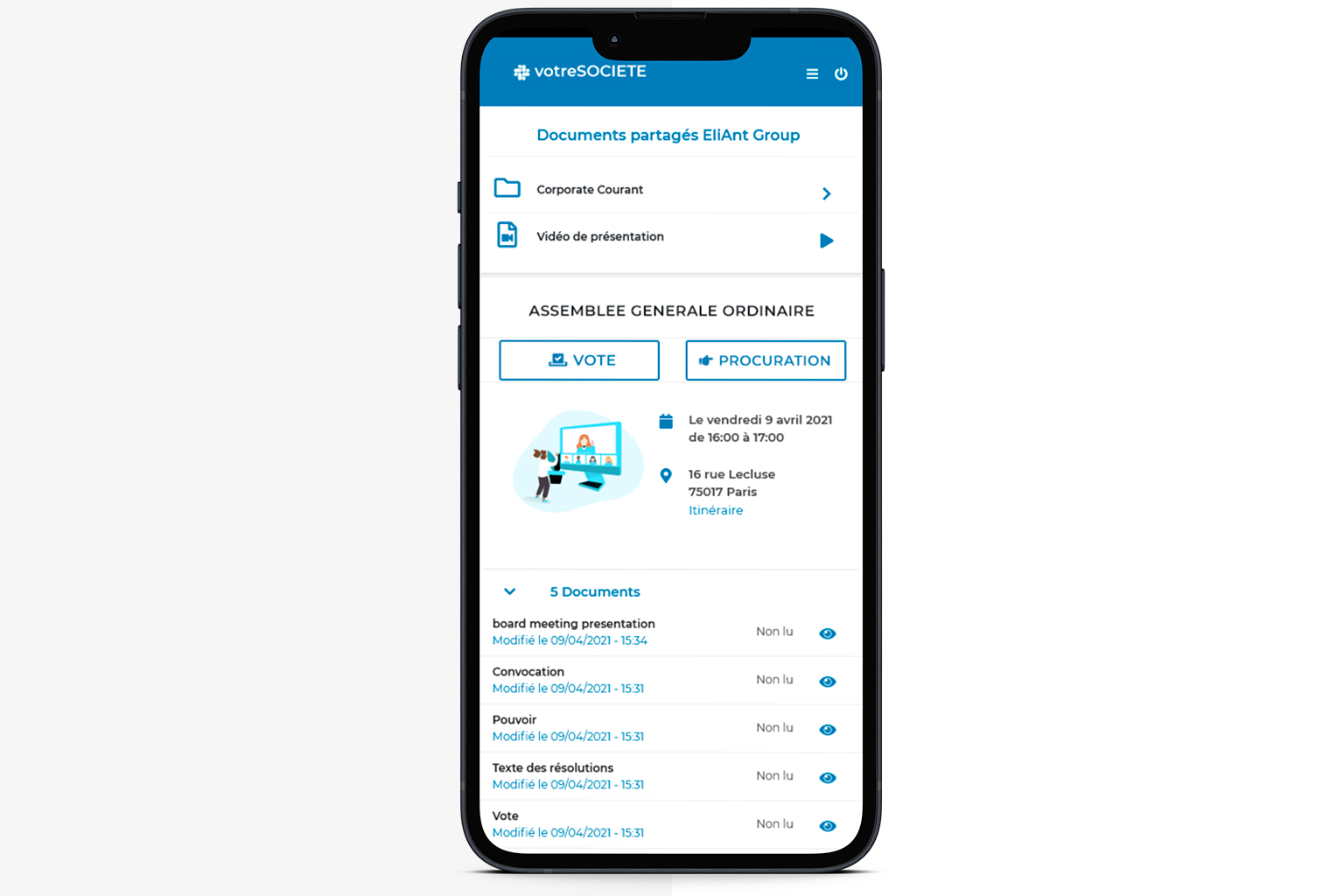 With easyQuorum, you can offer your associates and directors a real digital experience on mobile, tablet and computer.

Law professionals are able to more efficiently organise general meetings, the board of directors and the committee, etc.
easyQuorum
For your general meetings, boards of directors, committees and all management bodies
Examples of easyQuorum features: