Manage all of your general and governance meetings with a complete, secure and scalable solution.
Digitise your general meetings

Digitise your governance meetings
Digitise your general meetings
The most comprehensive solution for organising and digitising general meetings:
• Electronic voting
• Online general meetings
• Hybrid general meetings
• Live streaming of general meetings
• Automated drafting of legal documents
• Ultra-secure participant space
And many other features.
Digitise your governance meetings
Board Portal secures and digitises all your company's governance meetings (board of directors, supervisory board, executive board, committees, commissions etc.):
• Organisation: agenda planning, sending invitations
• Ultra-secure collaborative portal
• Sharing of confidential documents
• Attendance management
• Videoconferencing
• Elections/voting
• Scheduling
• Reports
... and more!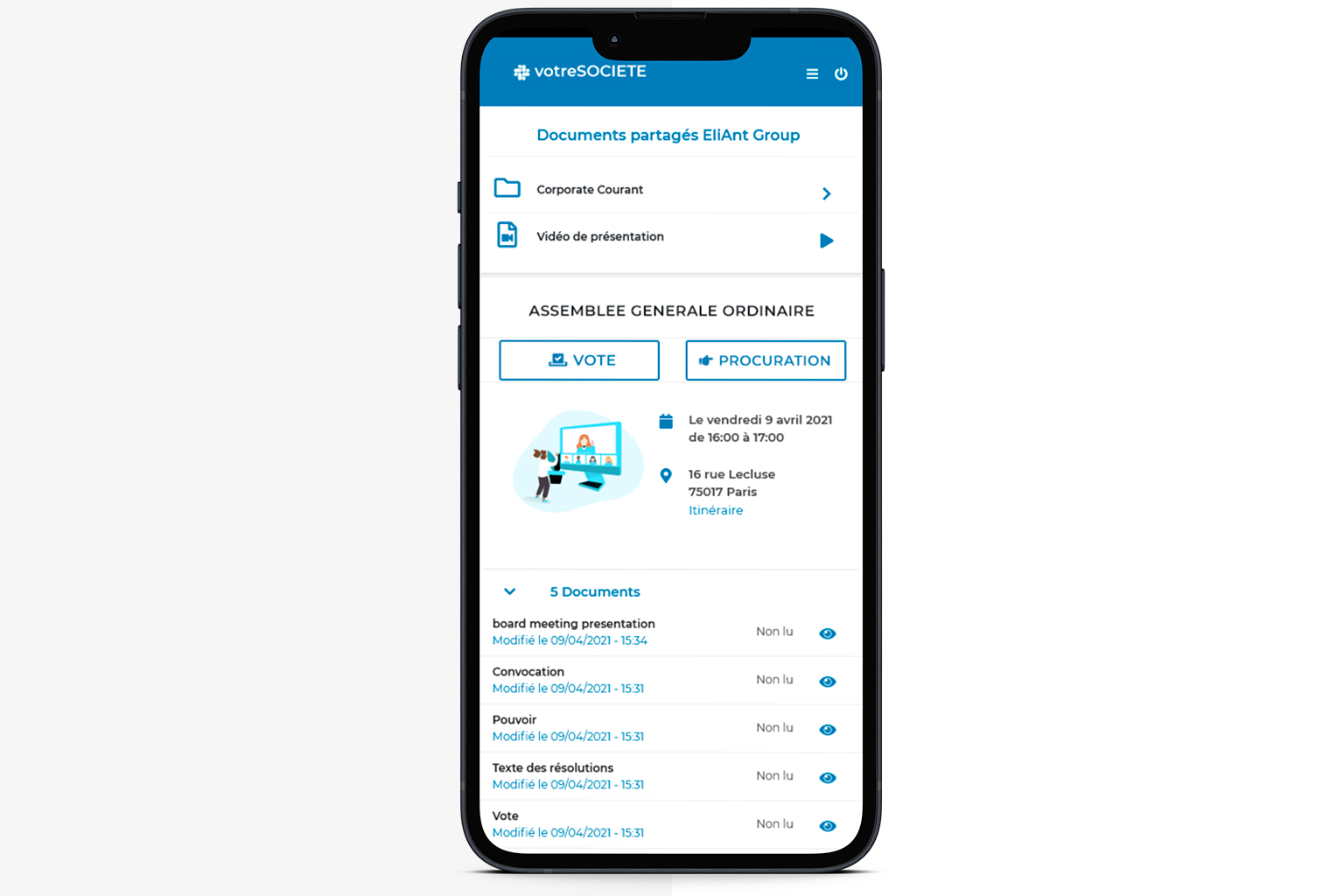 With easyQuorum, you can offer your associates and directors a real digital experience on mobile, tablet and computer.

Law professionals are able to more efficiently organise general meetings, the board of directors and the committee, etc.
easyQuorum
For your general meetings, boards of directors, committees and all management bodies
Examples of easyQuorum features: