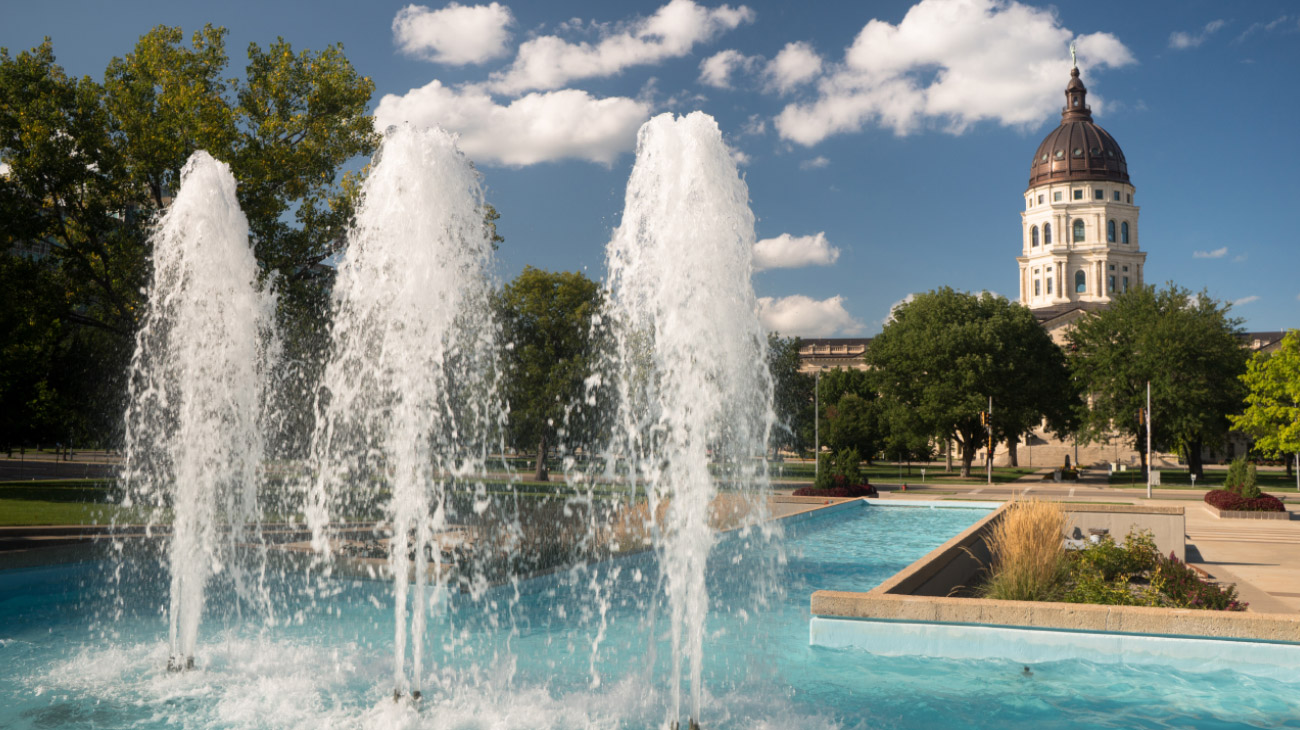 Tax & Accounting
August 13, 2019
Kansas Will Implement Economic Nexus October 1 Without Minimum Thresholds
Kansas imposes its sales and use tax collection requirements to the fullest extent permitted by law.
Well, it was inevitable that some state would attempt to stretch the Supreme Court's decision in Wayfair to the most extreme economic nexus reach possible. That state is Kansas. Kansas has been unable to pass an economic nexus bill this year that in fact had minimum standards in the proposal because the governor vetoed it for budgetary and other policy reasons. So, Kansas has decided instead to use the long-standing law on nexus to address the current lack of an explicit post-Wayfair economic nexus law to impose registration, collection and remittance obligations on remote sellers this year.
Under the longstanding, current law, there is no minimum thresholds explicitly stated. Under this law, Kansas imposes its sales and use tax collection requirements to the fullest extent permitted by law. Specifically, as noted above, K.S.A. 79-3702(h)(1)(F) provides that a retailer doing business in this state means:
(F) any retailer who has any other contact with this state that would allow this state to require the retailer to collect and remit tax under the provisions of the constitution and laws of the United States.
Kansas can, and does, require on-line and other remote sellers with no physical presence in Kansas to collect and remit the applicable sales or use tax on sales delivered into Kansas. Accordingly, a remote seller must register with Kansas and obtain a sales and/or use tax account number.
Remote sellers who are not already registered with the Kansas Department of Revenue must register and begin collecting and remitting Kansas sales and/or use tax by October 1, 2019. The Department will not enforce the statutory requirements to collect and remit on these remote sellers for sales made into Kansas prior to October 1, 2019.
What should practitioners be advising their clients to do
As October approaches, the decision to register must be addressed carefully, paying special attention over the next few months to legislative and administrative actions and statements in Kansas on this interpretation of its existing law. It is almost certain in my opinion that an economic nexus rule as currently expressed without minimum thresholds will be challenged by some taxpayer on constitutional grounds, especially given the language in the Wayfair decision. In Wayfair, admittedly in dicta only, the Court focused much attention on the fact that the South Dakota law included a minimum threshold "safety net" that it suggested would pass the "undue-burden" test required by the Constitution in Complete Auto Transit, Inc. v. Brady, 430 U. S. 274 (1977).
At a minimum, those responsible and those that advise businesses in this regard should be researching the registration and taxability sales and use tax rules in Kansas, as well as looking at any past activities that might make businesses vulnerable to administrative actions under nexus rules then in effect in Kansas. This would include a review of how much business a business has done in Kansas in the recent past, both as to volume and number of transactions.
How do businesses and the practitioners who advise them stay in compliance?
Tax advisers and their clients need the experience and technology capable of tracking not only relevant sales and use tax transactions of their businesses, but also the changes in registration, taxability rules and the forms and instructions needed to comply, not only in Kansas but around the country.
Solutions for Tax & Accounting Professionals
Tax, accounting, workflow, and firm management solutions to help your firm succeed, with the research tools you need to stay informed.