Support increased productivity and growth firm-wide
More than just replacing manual processes, firm management supports clear visibility by creating a holistic view of the firm. Rather than replace manual processes with digital ones, your firm can build the firm of the future by embedding best practices and a better business process into the firm's culture, with strategic technology decisions as the backbone holding it all together. Firms that leverage Wolters Kluwer firm management solutions will:
Gain the capacity you need to focus on growth while your practice management software provides the visibility you need to manage priorities, improve processes and work more efficiently.
Save time, minimize costs, and enhance client relationships with document management software that supports a paperless workflow process, and enables staff to work anywhere, anytime.
Connect firms, clients, and staff with accounting workflow management software that accelerates growth, supports strategic decision-making and increases visibility
Simplify tax preparation processing, accelerate turnaround time and increase client satisfaction while stabilizing staff bandwidth
Provide clients with much-needed tax guidance, be more proactive throughout the year, and save critical time with a simplified, frictionless and-to-end client experience
Focus on higher-value advisory services
Build your business model

Advice and best practices from successful firms
Steps to develop an advisory service business model
As the economic uncertainty created by the pandemic continues, firms find themselves struggling to find new ways to stay relevant and attract new clients. Firms who build or grow their advisory practice by focusing on the value-add services critical to their clients will see greater long-term business success.
According to a recent survey given to accounting professionals conducted by Spotlight Reporting, a key takeaway was the continual need for advisory services. Watch the webinar, featuring Ernie Villany President, Primary CPA at Boulder Valley CPAs as he shares his insights, experiences and best practices for developing an advisory service business model.
How to choose the technology that will help you create capacity for advisory services
Digital transformation and the pandemic have paved the way for the accounting profession. Firms have been enabled to adopt technologies that encourage a remote work environment while maintaining and improving productivity and collaboration.
With this adoption of technology, practice management and workflow automation tools, firms are becoming more automated, shifting the role of the accountant to that of a business advisor. Join our industry thought leaders, who will share the technologies they've adopted that contributed to the success of their CAS practices.
Advice and best practices on delivering strategic advisory services
One of the most important issues facing CPA firms is the growing client expectations... it's no longer acceptable for a CPA to be simply react to a client requests. Clients expect their CPA to be proactive and provide value-added services, especially with the rapid legislation changes.
Lisa Erickson and Mark McAndrew are joined by Michelle Ryan, Partner at Adams Brown, Michelle Walsh, Chief Operating Office at Edelstein CPA and Jim Toto Tax Partner at Sax, LLP as they share their best practices for delivering strategic advisory services and the benefits it can bring to your firm.
More firm management and workflow resources

Managing complexity in a modern firm
In this whitepaper, we'll share why things go wrong when you fail to focus on all three legs of the stool and the trends and strategies you can start putting into place.
Read the Whitepaper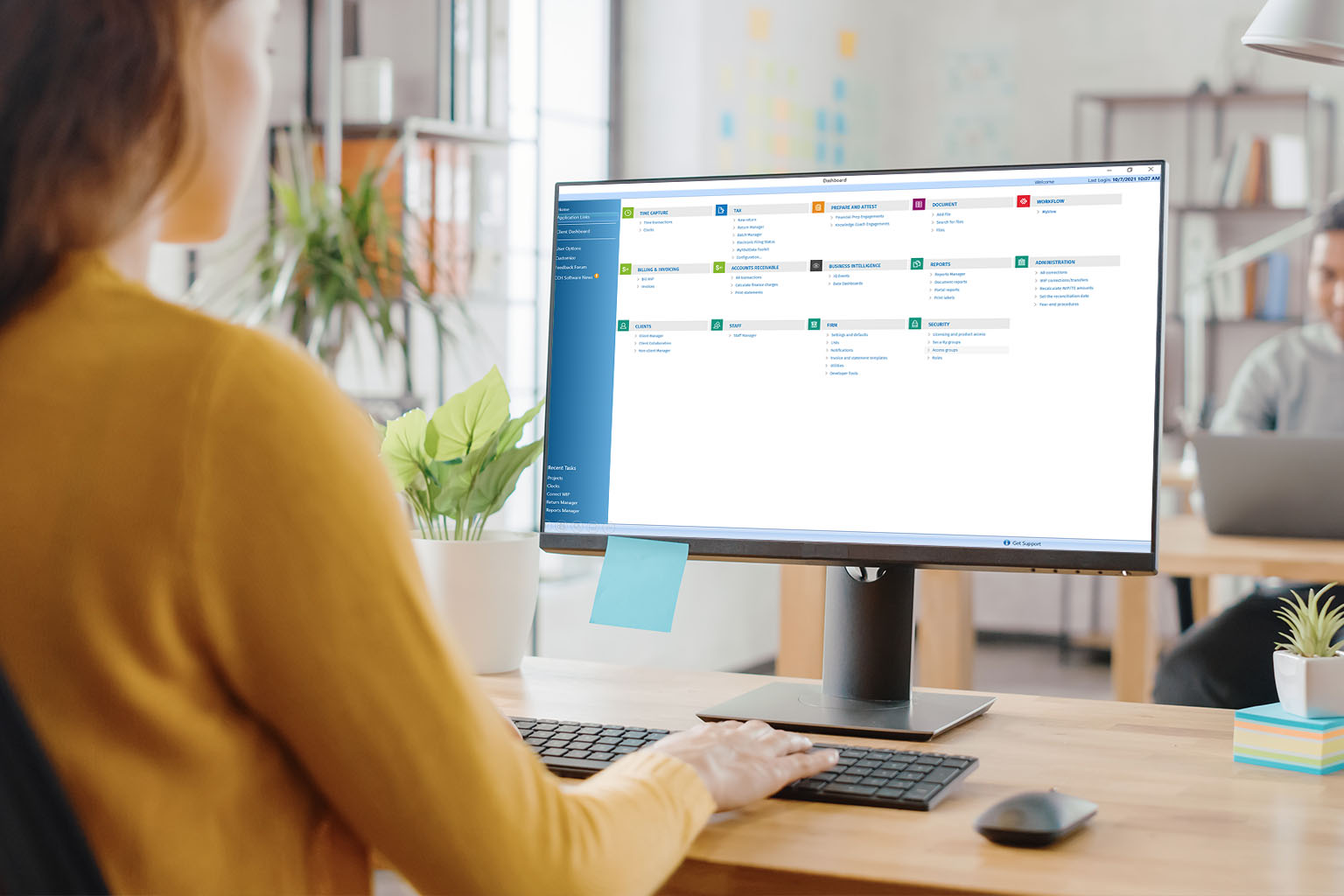 CCH Axcess™

Spend more time on the work that matters most to your clients and your bottom line with a seamless platform for tax, audit and firm management. Trusted by 90 of Accounting Today's Top 100 Firms.
Learn More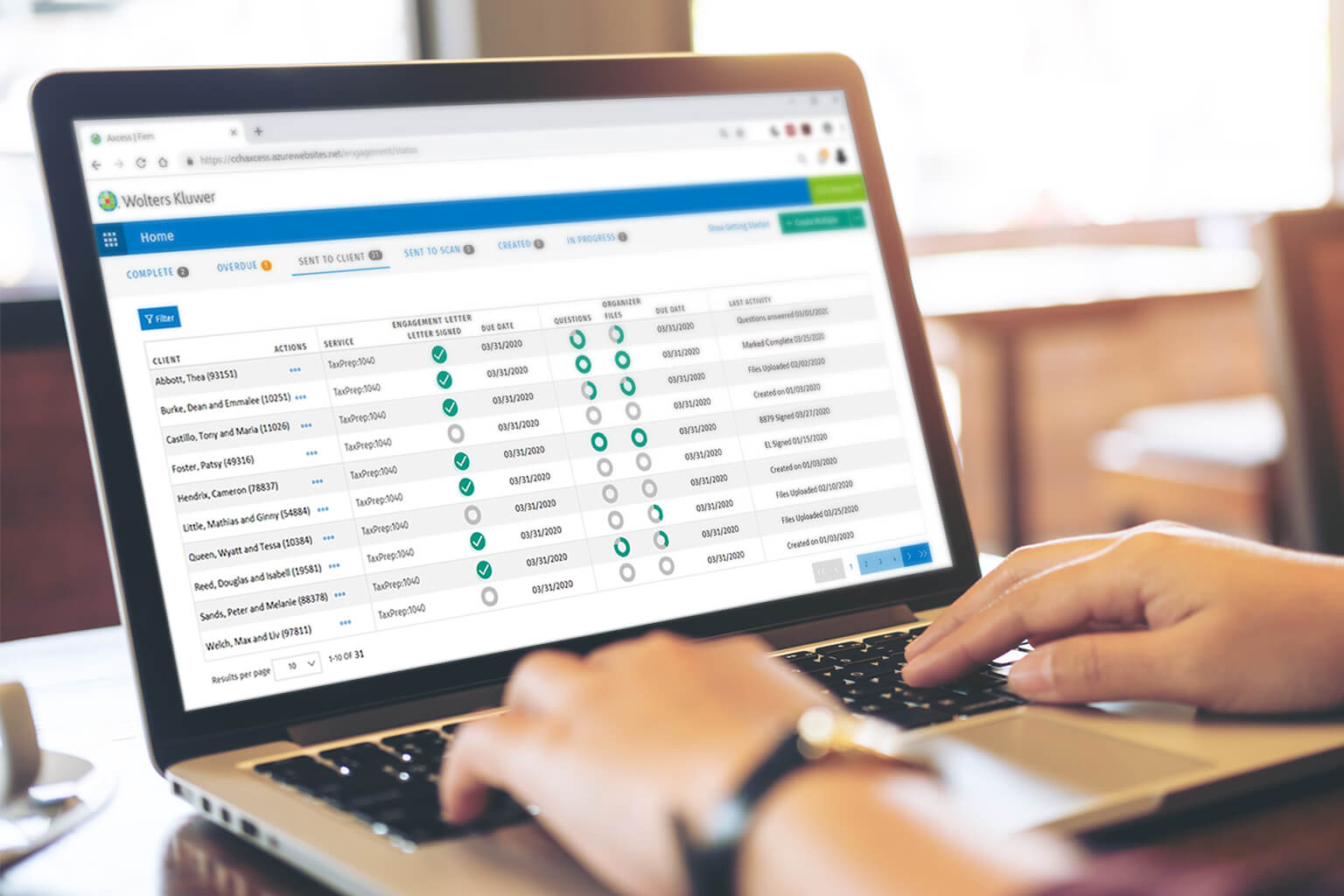 Collaborate with all your tax clients in one platform
With CCH Axcess Client Collaboration, you now have a single platform to collaborate with your clients regardless of it they have an individual return, a business return, or both.
Learn More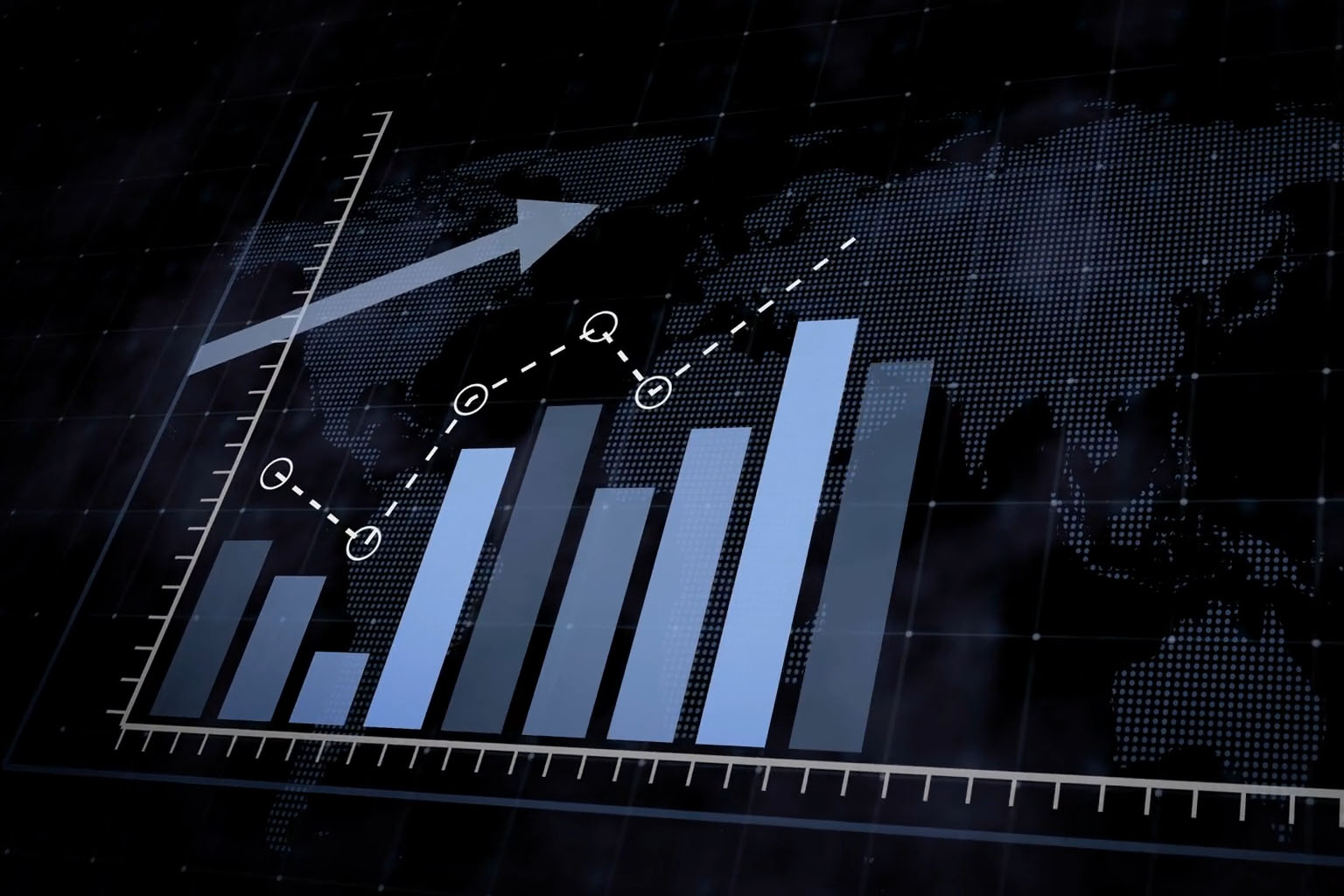 CCH Axcess Workflow
With greater visibility into projects and processes, firms can work more efficiently and create room for growth. CCH Axcess Workflow's browser-based interface offers a modern user experience.
Watch the Demo
Missing the form below?
To see the form, you will need to change your cookie settings. Click the button below to update your preferences to accept all cookies. For more information, please review our Privacy & Cookie Notice.