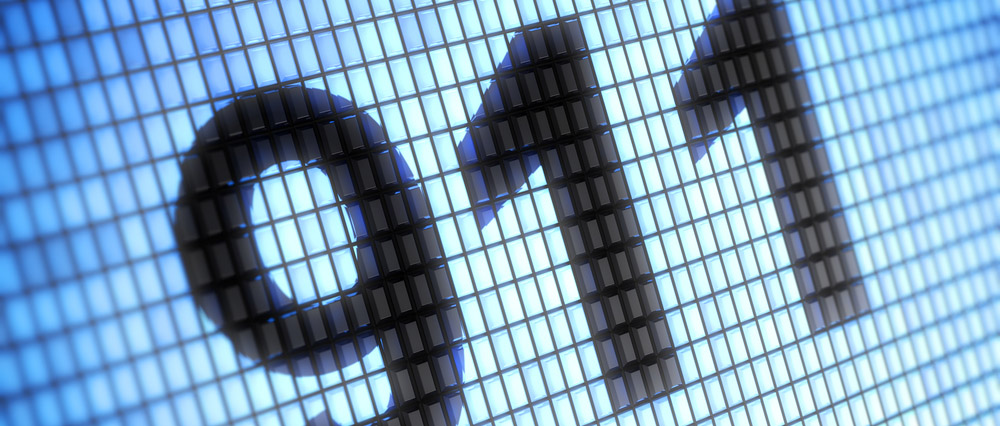 Tax & Accounting
May 17, 2018
Quill Nexus Test Not Extended to Oregon 911 Tax on VoIP Providers (Part 2)
Quill Nexus test not extended to Oregon 911 tax on VoIP providers
We have written many recent blogs on the sales and use tax (SUT) physical presence nexus issues posed by Quill (Quill Corp. v. N. Dakota, 504 US 298) and being revisited by the Supreme Court in Wayfair (South Dakota v. Wayfair, Inc., cert. granted 1/12/2018, No. 17-494) (see, e.g., our most recent blog on the Supreme Court oral arguments in Wayfair S Dakota v Wayfair – Insights from the Oral Arguments. Other separate blogs have discussed various aspects of the taxation and regulation of telecommunication companies, especially VoIP providers VoIP: Telecom or Information Services? . Wouldn't you know it, a company in Oregon (Ooma Inc. v. Oregon Department of Revenue, TC-MD 160375G) that sells a VoIP service, has recently tried to put the two together by applying the Quill nexus standard to a telecommunications 911 tax to avoid having to collect and remit the 911 tax. The amount of the tax at issue is around $300,000 before interest and penalties.
The court disagreed with Ooma and held that the Quill physical presence nexus standard does not apply to the 911 tax, and that the assessment of the 9-1-1 tax was not prohibited by either the Due Process or the Commerce Clause of the Constitution. Although this result comes as no surprise to those who carefully follow both the SUT and 911 rules, it is worth reviewing the case not only as a kind of "refresher" of the Quill reasoning that will undoubtedly be referenced in the soon-to-be-announced Wayfair case, but more importantly, as an insightful discussion on the nature of the 911 tax, which telecommunication companies, including VoIP providers, and their advisors should find instructive.
Ooma's VoIP business in brief
Ooma's principal place of business is in California. It provides VoIP communication and other services to customers across the United States, including residents of Oregon. Oregon residents purchase the broadband connections necessary to receive Ooma's services from unaffiliated independent third parties.
To access the VoIP services provided by Ooma, an Oregon resident must first purchase one of two Ooma VoIP devices, which can be purchased from independent retail stores, directly from Ooma via Ooma's website, and from several independent online retailers. Ooma sold the equipment needed to access its VoIP services to independent third-party retailers with locations in Oregon for resale to Oregon residents.
Once an Oregon resident has the equipment necessary to access Ooma's services, calls are transmitted along one of two different paths: (1) broadband between Ooma customers and (2) Public Switched Telephone Network (PSTN) if the call recipient is not an Ooma customer. Such digital data centers and the telecommunications lines and other equipment relevant to the transmission of calls on the PSTN are owned and operated by unrelated third parties.
Ooma prepared marketing plans and employed business strategies that targeted customers nationwide, including Oregon residents. Ooma provided promotional and marketing materials to select national retailers for use in their retail locations, including retail locations in Oregon. In those instances, the retailer decided where and when to use Ooma's promotional and marketing materials. On certain occasions, at the direction of a national retailer, Ooma shipped promotional and marketing materials to the retailer's location or locations in the State of Oregon. Ooma does not have employees or agents in Oregon.
What is the Oregon 9-1-1 Tax?
Oregon imposes a tax of 75 cents per month on telecommunications service subscribers with access to the emergency communications system—the 9-1-1 tax. Although the subscriber is liable, the service provider must collect the tax and file a return with the department each quarter. Ooma did not file 9-1-1 tax returns with Oregon.
Court responses to Ooma's contention that Quill applies to the 911 Tax
Ooma contends (as did Quill with respect to sales tax) that requiring it to collect and remit the 9-1-1 tax violates the Due Process Clause of the Fourteenth Amendment and the Commerce Clause of the United States Constitution. This is so because there is insufficient nexus with Oregon. Therefore, the court should apply the bright-line, physical-presence rule announced in Quill to the 9-1-1 tax here.
Due process
Considering Ooma's nontrivial number of regular sales of telecommunications devices and services to Oregon customers, the court relatively quickly concluded that Ooma clearly had the necessary minimum contacts with Oregon, and therefore the due process clause does not prevent Oregon from requiring Ooma to collect the 9-1-1 tax.
Commerce clause
In working through the Commerce clause, the Court first of all looked at whether the 911 tax was a SUT tax or so mimicked it that the Quill bright line "physical presence" nexus standard should apply and then secondly, whether a state's tax burden was fairly related to the benefits received from services provided by the state.
Is the 911 tax a sales tax?
The Court said no. Although the 9-1-1 tax is collected by telecommunications providers from their customers in a manner similar to SUT, it differs from the Quill tax in at least two ways. First, the 9-1-1 tax is not measured by sales price. Instead, it is a fixed charge regardless of the price of the telecommunication service. Second, the 9-1-1 tax is not an SUT in form. It is not imposed on the purchase or sale of telecommunication services, but rather on those who have access to the emergency communications system through such services. Those differences distinguish the 9-1-1 tax from a general retail sales tax and from the tax before the Court in Quill. Nothing in Quill imposes a physical presence standard for Commerce Clause nexus outside the realm of collection obligations for SUT.
Does the 911 tax mimic a sales tax?
The Court said no again but spent more time in its analysis. It first looked at whether the 911 tax unduly burdens the taxpayer and then secondly, whether under a so-called "settled expectations" approach, the court should adopt the Quill bright line standard in order to create substantial reliance and certainty as part of the stable basic framework of a sizable industry.
Undue Burden. An evaluation of the burden placed on telecommunications providers by Oregon's 9-1-1 tax must consider the obligations already undertaken by telecommunications providers compliant with federal regulations. The FCC requires that interconnected VoIP service providers such as Ooma be capable of providing their customers with access to local emergency communications systems. To comply with those regulations and identify the "local emergency authority," a VoIP provider must obtain the physical address of each of its customers—the customer's "Registered Location"— before providing VoIP service. Ooma's "Terms and Conditions" show that it does in fact take steps to "validate" its customers' addresses and that it requires its customers to keep their addresses up to date.
The FCC regulations highlight the difference between Ooma and the mail-order house in Quill. Whereas an interstate retailer may learn the tax laws of distant jurisdictions only after customers place their orders from there, Ooma must become familiar with local laws regarding emergency communications before providing any service in a location. While some additional cost is imposed on Ooma to also determine its tax burden in a given jurisdiction before finalizing a sale there, the element of surprise found in the case of the mail-order house receiving an order from an unknown jurisdiction is lacking. Furthermore, as a fixed charge the 9-1-1 tax is administratively simple to calculate: 75 cents per line per month. A computer could do it, and indeed, Ooma's "Terms and Conditions" invites prospective customers to determine the specific state and local taxes for their areas in advance by visiting Ooma's web site. The 9-1-1 tax does not unduly burden interstate commerce.
Settled Expectations. "Settled expectations" means that a well-settled standard can settle expectations by creating substantial reliance and certainty and therefore would militate in favor of establishing a Quill bright-line, physical-presence rule for 9-1-1 taxes. Although the Court agreed that a bright-line, physical-presence rule may offer beneficial clarity, it had not extended it to other areas of taxation beyond sales and use taxes and declined to adopt a new rule on that basis now.
Is the tax fairly related to the services provided by the state?
The purpose of the "fairly related" test is to ensure that a State's tax burden is not placed upon persons who do not benefit from services provided by the State.
User Fees v. general revenue taxes. The U.S. Supreme Court distinguishes general revenue taxes from "user fees," the latter being fees designed as reimbursement for state-provided benefits like the use of airports and roads. User fees are not reviewed under the same standard as taxes ("fairly related") and require a showing that "the fees charged do not appear to be manifestly disproportionate to the services rendered. In this respect, the 9-1-1 tax more resembles the flat-fee highway tax.
9-1-1 tax at issue resembles the flat-fee highway tax. Telecommunications subscribers pay a fixed charge for access to emergency communications services, just as carriers may pay a fixed charge for access to highways. In one way the 9-1-1 tax is even less like a user fee than the highway tax: carriers only pay the highway tax if they will actually use the highways in a given year, whereas telecommunications subscribers must pay the 9-1-1 tax even though most of them will not dial 9-1-1 in a given month.
The 9-1-1 tax is not manifestly disproportionate to the emergency communications services provided, and the measure of the tax corresponds to Ooma's activities in Oregon, because Ooma benefits from the privileges of an organized society in Oregon, with a marketplace that provides Ooma with thousands of customers. However, Ooma receives services from Oregon that go beyond staving off anarchy. The 9-1-1 tax funds access to a local emergency communications system that Ooma is required by the federal government to provide to its customers. Access to such a system is part of the service Ooma provides its customers, and is therefore a reason for Ooma's customers to purchase its services. It is a benefit Ooma receives from the state of Oregon. Finally, the measure of the 9-1-1 tax corresponds exactly with Ooma's Oregon activities: Ooma's collection obligation rises or falls with the number of VoIP lines it provides to its Oregon customers.
Conclusion
At the risk of oversimplification, basically what VoIP provider Ooma asked the court to do is take the holding and reasoning in Quill, replace the words "sales tax" or "use tax" with the term "911 tax" and arrive at the same conclusion as in Quill—that a so-called bright line "physical presence" standard must be applied to providers of the 911 tax service. By applying that test, it believed that it could avoid collecting and paying over the 911 tax. Therefore, one important result in the case for telecommunications providers like VoIP is that the Court "stopped" any future attempt to apply the Quill "bright line" test (physical presence) to the 911 tax.
But more importantly, this case was instructive to telecommunication providers and their consultants by adding "more flesh around the bones" regarding the nature of the 911 tax–it is not an SUT and does not even mimic one; it is more like a user fee that resembles a flat-fee highway tax. Such a framework may be useful for companies and their advisors to consider in current and future tax planning and compliance transactions involving telecommunication taxes like the 911 tax.
Solutions for Tax & Accounting Professionals
Tax, accounting, workflow, and firm management solutions to help your firm succeed, with the research tools you need to stay informed.