Designed for your deal workflow
UCC Hub is simple and intuitive because it's built around the way your deals work. It was designed from the ground up with hands-on input from law firm professionals.
Every detail delivers accuracy and maximum efficiency. Add value to your work at every step of the UCC workflow.
CT Corporation has simplified and streamlined my filing process through their UCC Hub. Since working with CT, I have filed and tracked over 20 UCC-1s with the Hub and really like how I can do all of this on one user-friendly platform. Time management is also crucial to my daily work because I support 15 to 25 attorneys at any given time. Being able to upload and include exhibits right in the Hub as well as update multiple documents all at once has helped save time and resources. CT has been a convenient and efficient way to file.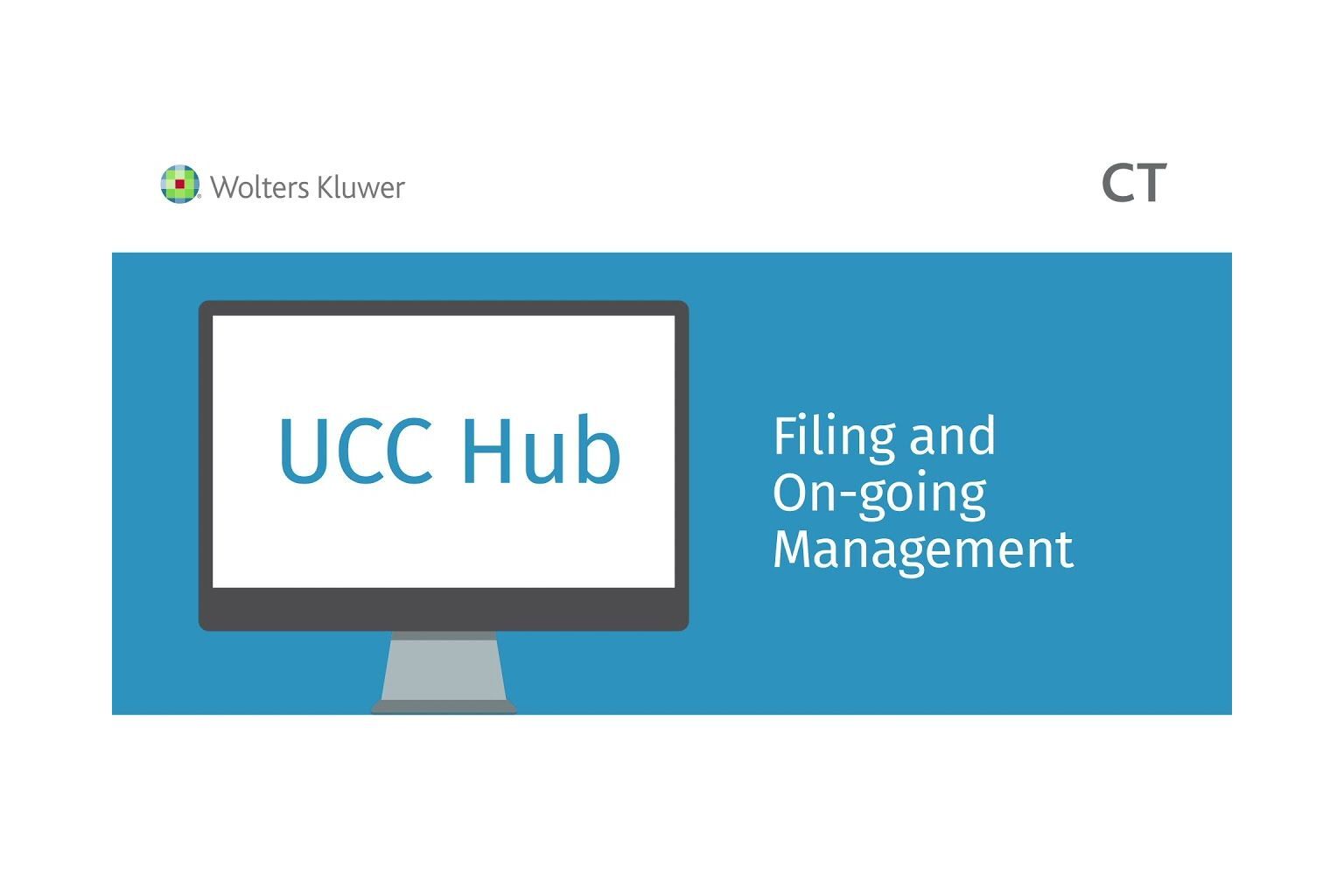 Speed and accuracy? Yes, you can have both.
UCC Hub's clean, straightforward interface mimics familiar UCC-1 and UCC-3 forms
Expedite file preparation with bulk edit and print features
Robust built-in compliance audits help prevent rejected filings
E-file without rekeying for greater accuracy
Always a step ahead with UCC Hub
How many filings can I submit at a time through UCC Hub?

There is no limit on the number of filings you can submit at one time. If you are submitting large-sized files (e.g. a large number of UCCs each having large exhibit attachments), you may consider submitting them in smaller groups to speed the transmission of the orders to your service team.

How many filings can I bulk-print into a pdf?

UCC Hub does not limit the number of filings you can print together. If you are printing more than five UCCs together, UCC Hub will run the print function in a separate window, so you can continue working.

How is UCC Hub different from iLien?

iLien was built for banking clients. UCC Hub is designed for the law firm's deal-centric workflow. Its features were developed with direct input from our law firm customers, making it the most user-friendly UCC filing application for law firms.

Can I track UCCs that weren't filed through UCC Hub?

Yes. A new historical filing upload functionality lets you track expirations of UCC-1s and UCC-3s that were made outside of the UCC Hub. A straightforward upload process lets you audit prior to importing into UCC Hub.

Contact us

to learn how you can migrate filings to UCC Hub.

Did the UCC Filing Hub integrate into the UCC Hub?

Yes, the UCC Filing Hub is no longer a separate portal. It has been integrated into the UCC Hub to create a unified, streamlined due diligence experience.

How can I access Filing Hub?

Start using the UCC Hub right away by

logging in

with your current CTAdvantage credentials. Or,

contact us

to request a demo and log-in credentials.
What does UCC portfolio management entail?

There are several important tasks that comprise UCC management after the filing of the original financing statement.

UCCs have a finite period of effectiveness and must be tracked and continued prior to expiring in order to maintain perfection of the security interest. While relatively uniform, these effective periods can vary depending upon the type of asset and the filing jurisdiction.

If a deal is revisited due to new financing or restructuring of the existing financing, then the new UCC original financing statements will need to be filed and pre-existing UCCs will likely need to be amended, terminated, or assigned.

For more information read our article on the Challenges and best practices of managing UCC portfolios.

How do I access the ongoing UCC tracking capabilities?

UCC alert and monitoring functionality is included as a part of the

UCC Hub

. You can access the UCC Hub using your existing CTAdvantage credentials, or contact us to get started today.
Trusted by lawyers and more than 300,000 businesses since 1892.