Rely on CT Corporation's expertise
You are generally required to submit an application, a fee, and varying supporting documentation to obtain a real estate license.

The experts at CT Corporation are familiar with all regulations governing this industry. We will oversee each application and help ensure that your business is properly licensed.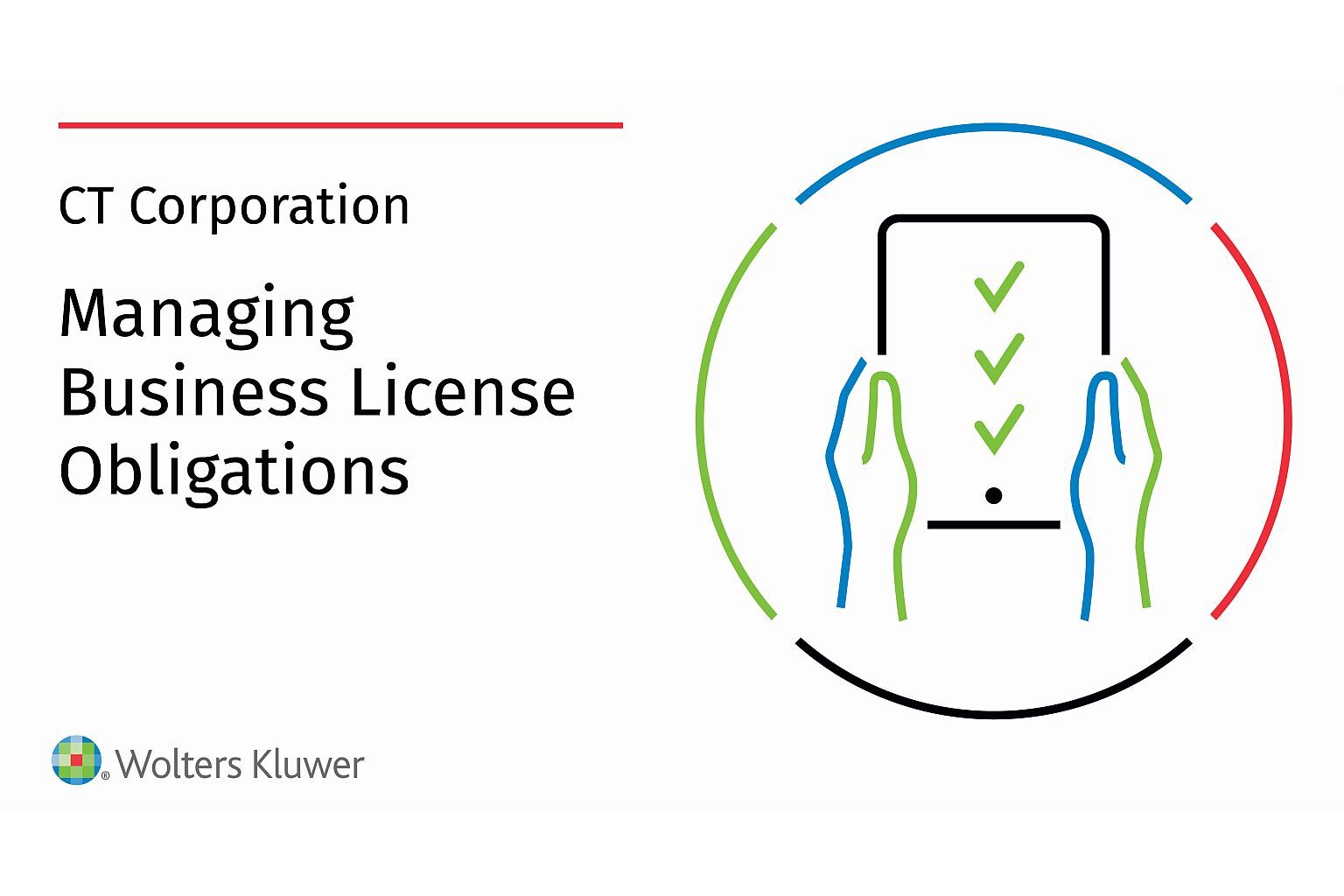 Business licenses can be challenging to identify and manage
Licensing is a big part of business for companies of all types and sizes. And it can be complex, with potential obligations at the federal, state, and local level. Proper licensing helps you avoid fines, penalties, and other consequences – so it's important to obtain the right information with the support of CT Corporation.
Frequently asked questions
Do I need a license to rent out my home as a vacation bnb?

Certain cities and states require some sort of permit, registration, or license in order to rent out a residence as a short-term vacation rental or Airbnb. Florida, for instance, requires all vacation rentals to be registered with the state. Many cities have registration requirements for properties such as these. It is important to check with every level of government — city, county, and state - before listing your property as a short-term rental.

What are the licensing requirements for issuing loans for Long-Term Residential Rental Properties?

Mortgage Lender licensing requirements vary by jurisdiction. Although the majority of States only require lenders to be licensed for the purpose of issuing loans to borrowers for 1-4 family residential properties, a few States, such as Florida and California, require licensing for commercial properties as well.

When it comes to issuing loans for Long-Term Residential Rental Properties, the distinction between jurisdictions lies in the definition of "residential" properties. While some States, such as Maryland, specifically exclude "non-owner occupied residential properties" or "rental properties" from the definition of "residential", other States have broadened the definition of "residential" to include any property that is "used for residential purposes." Even the definition of "used for residential purposes" can be open to interpretation based on the jurisdiction. For example, Virginia requires Mortgage Lenders that issue loans on rental residential properties to be licensed, because the State considers any 1-4 family property to be "used for residential purposes", regardless of whether or not it is a rental property. Pennsylvania, on the other hand, considers 1-4 family rental properties to be "used for commercial purposes," and therefore does not require those lenders to become licensed in through the State.

Once it is determined that a license for Long –Term Rental Property Mortgage Lending is needed, the majority of States require the application be submitted through the NMLS. Many States require surety bonds, background checks, financial statements, and a number of additional supporting documentation. In addition to a company being licensed, most States require a lender to have at least one mortgage originator licensed in that State.

Mortgage Lender licenses for Long-Term Residential Rental Properties can be complex and vary widely by jurisdiction. LicenseLogix will not only determine if licensing is necessary based on the types of loans that you issue, but can help you get and stay licensed! To get started, please contact CT Corporation to consult a licensing specialist.
Trusted by lawyers and more than 300,000 businesses since 1892.