TrakCare's Integration with UpToDate at United Family Healthcare
About UFH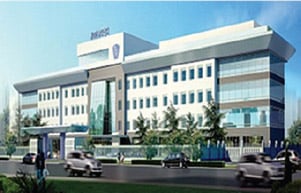 United Family Healthcare (UFH) was the first, and remains China's largest, United States-invested healthcare provider.
After 16 years of operation, UFH has established itself as the provider of choice for those seeking the very best in personalised health care in China.
As China's only network of Joint Commission International (JCI) quality accredited facilities, UFH provides world-class healthcare through its 4 main premium hospital facilities in Beijing, Shanghai, and Tianjin, together with its 9 satellite clinics and medical centres. More than 650 international medical professionals bring their expertise to over 10,000 patients a year in more than 20 areas of medical specialities.
About the Integration
As a pioneering, international standard healthcare organization in China, UFH's mission is to provide comprehensive, integrated healthcare services in a service-oriented environment. Driving this pursuit of excellence is an institution-wide commitment to the adoption of advanced technologies.
UFH chose the InterSystems TrakCare® healthcare information system with its unified patient administration, clinical and department capabilities to support its aggressive expansion plans and quality of care objectives. The first site went live in 2008.