CCH Tagetik has taken several months off JEVS entire Budgeting process.
Listen to how JEVS can easily assess different business scenarios, instantly see the impact on financial performance and generate rolling forecasts thanks to CCH Tagetik.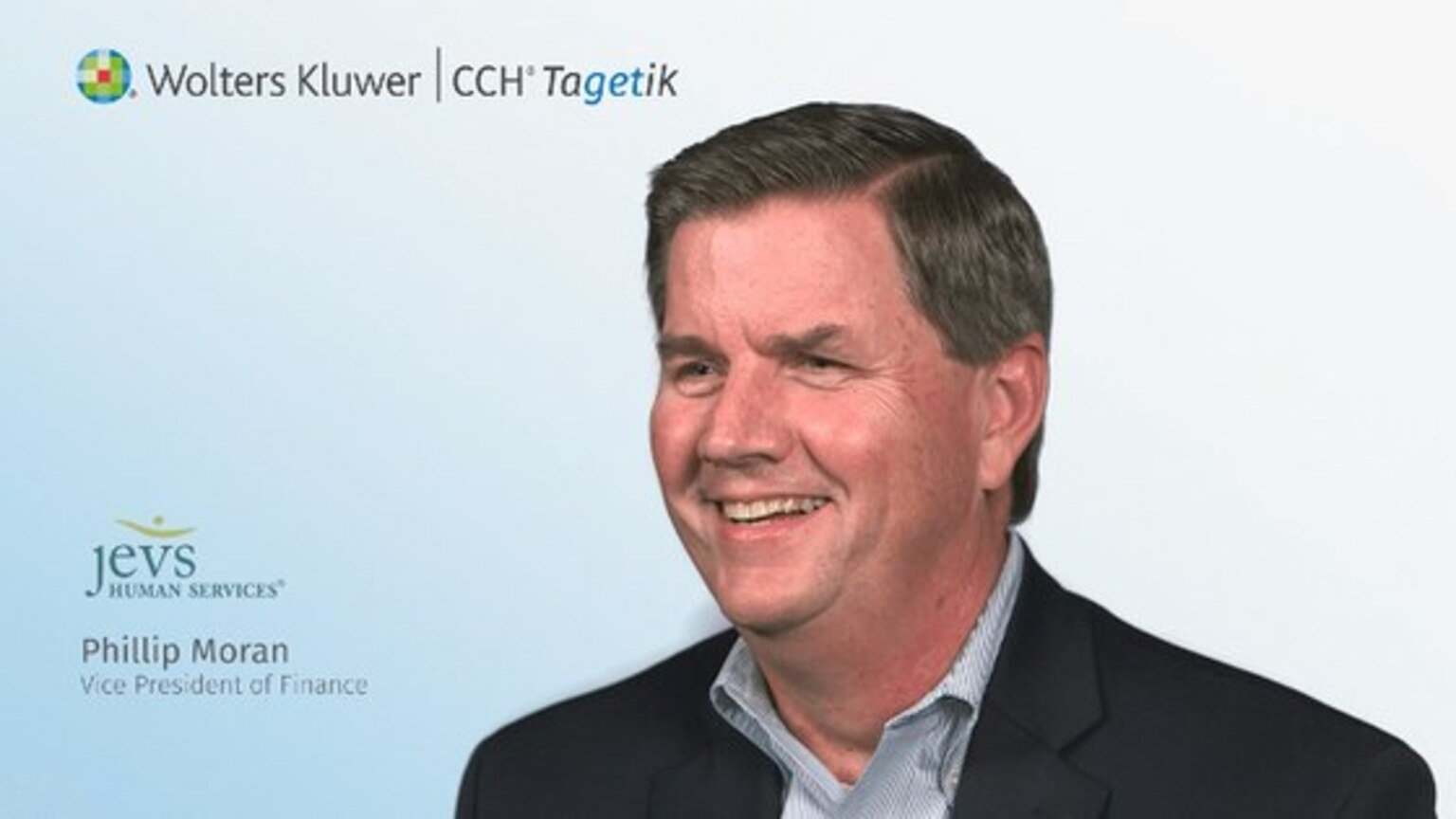 We're using CCH Tagetik for three things, primarily: budgeting and forecasting, financial reporting,internal and external and we allocate our allocation process… Our budgeting process was an Excel based process and it was verylabor intensive and it wasn't integrated, it wasn't dynamic … so we have a lot of moving parts in our budget and what CCH Tagetik is enabling to do ispull those together into a dynamic environment… we change something in one part of the budget that has repercussions in other parts of the budget… we see that pretty instantaneously.We are a nonprofit social service agency but we have, probably, thirty different businesses within the organization and we have a lot of coststhat are shared across programs so we have a lot of allocations and sowith the CCH Tagetik model we have a dynamic budgeting solution where, if we make changes to a cost that affects other programs we see that quickly.

We have certainly takenseveral months off of our full budgeting process, where in the past we would budget, initially, at a higher level and then come backsubsequently and break that down into more granular cost centers and into the 12 periods of the year.

With CCH Tagetik we now budget those cost centers from the ground up and some other we budget by period.

So when we have done the budget process, initially,we have these other two phases have already been accomplished as well.We were certainly impressed with the functionality that we saw in the demonstrations but I think more so than just a software and the product itself, we were all impressed with the quality of the people that we metduring the selection process …and that was a larger factor in our ultimate selection of CCH Tagetik.

I was impressed the most in the implementation project … we met with a very responsive team and there were zero change orders and we metour deadlines.

So the CCH Tagetik team was willing to do whatever it took, so we could implement our budgeting systemin a very short time frame and complete the budgeting process and get it approved on schedule.I think our CFO benefits from CCH Tagetik in getting timely quality information, with which to make decisions.That's why I see is our role is to make sure that everyone in the management of the organization has the best quality information to makegood decisions.

I would absolutely recommend CCH Tagetik to others.

We had a very positive experience and continue to have one.