Get a pulse on every moving part with CCH Tagetik Supply Chain Planning for production planning
Know precisely how much product to make. CCH® Tagetik Supply Chain Planning for production planning is an AI-based solution that automatically refreshes demand, supply, and financial forecasts with real-time ERP, BOM, and supply chain data.

Our AI unearths intel from SKUs, your BOM, distribution centers, and customer data so you can improve turnover and margins while preventing shortages and out-of-stocks. In our end-to-end solution, production plans draw from dynamic centralized supply chain data. When an unexpected event occurs, you can prepare production — and the rest of the chain.

CCH® Tagetik Supply Chain Planning connects demand, inventory, supply, production, S&OP and financials for true integrated business planning that aligns the entire supply chain and produces resilient, accurate plans.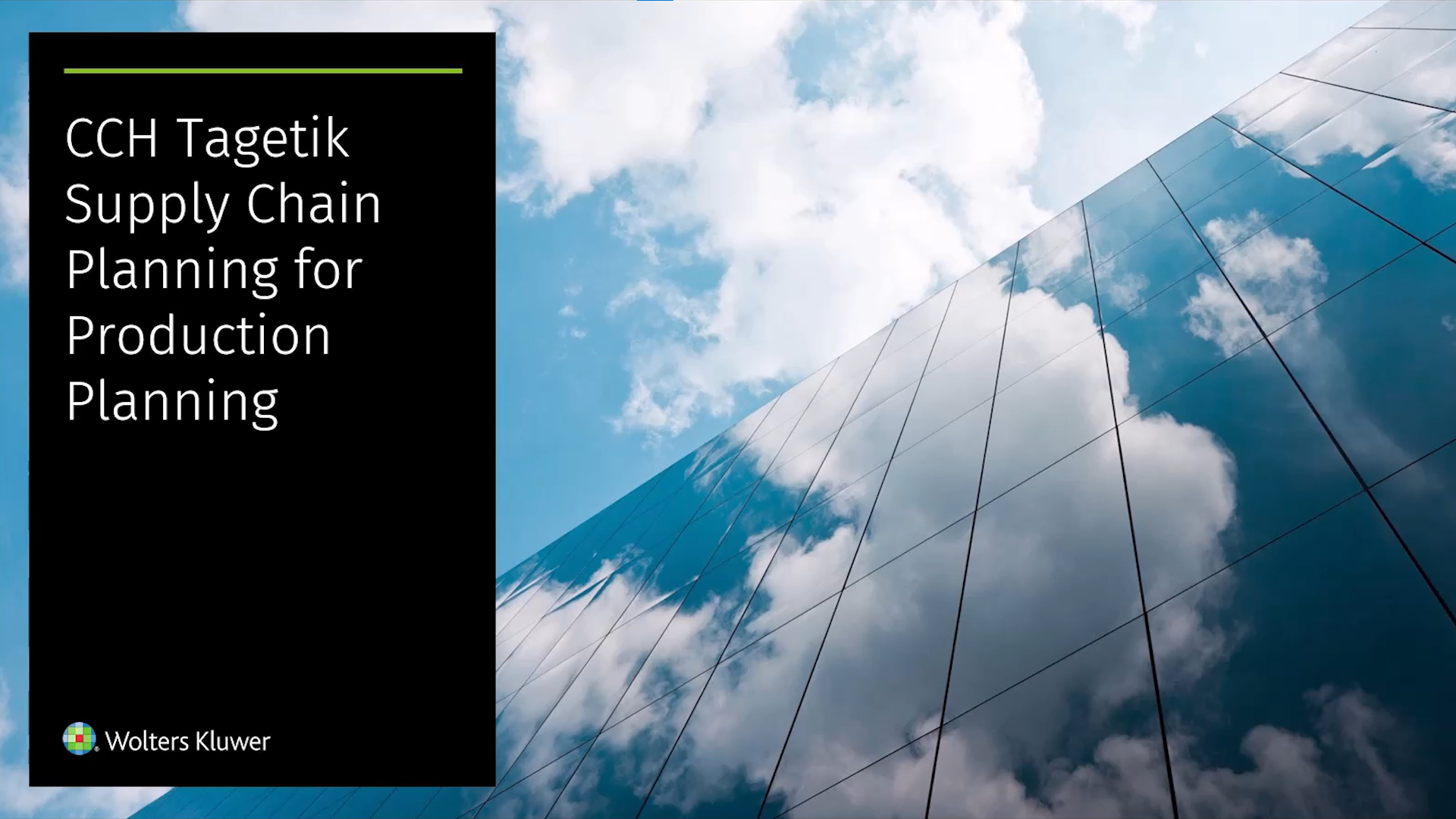 3 reasons CCH® Tagetik Supply Chain Planning for production planning lets you focus on your business
Read what our customers have to say
Bundaberg Brewed Drinks Pty Ltd
CCH Tagetik helped us to bring our budgeting and forecasting processes into a single, centralized, enterprise-wide system that operates in near real-time and allows for greater visibility into our planning process. We plan salaries at the individual position level and calculate benefits either as a percentage of salaries or allocated based on full-time equivalents.
[CCH® Tagetik Supply Chain Planning] has exceeded our expectations from the start. The implementation project ran smoothly and the system provides real benefit through workflow efficiency and forecast accuracy.
The results are priceless compared to the days before [CCH® Tagetik].
Key Capabilities
Know what to make and how to make it. Our predictive production planning solution connects production's many moving parts — capacity, manufacturing, inventory, BOMs, and MRP — with the rest of the supply chain.
Automate MRP using dynamic plans and real-time data

Use intelligent predictions to identify production risks

Lower storage costs using end-to-end planning

Use what-if scenarios to play out production events

Improve margins by comparing production costs to sales projections
Key Benefits
Keep a finger to the pulse of the entire supply chain. Our integrated approach to production planning enables you to match manufacturing processes tosales, demand, operations and finance realities.
Enrich plans

with

ERP

,

BOM,

and

PO

data

Leverage proprietary knowledge

across departments

Share, tag, and comment using collaboration tools

Use

workflow

s

to

shave days off

project

timelines

Tap into the cloud

's

speed, security, and performance
Happy Customers
CCH® Tagetik's Supply Chain Planning for production planning is trusted by leading companies across all industries.
Explore related solutions