Exceptional customer service is followed by a great team who works hard to communicate with its clients.
The service has been quick, accurate, courteous and helpful.
They were outstanding in helping us get business licenses all squared away and saved us lots of time in the process.
CT Corporation helps your business with every step of the business licensing process
Some licensing requirements are based on business activity while others are based solely on location. To become licensed or registered, you are generally required to submit an application, a fee, and varying supporting documentation. Contact us for more details.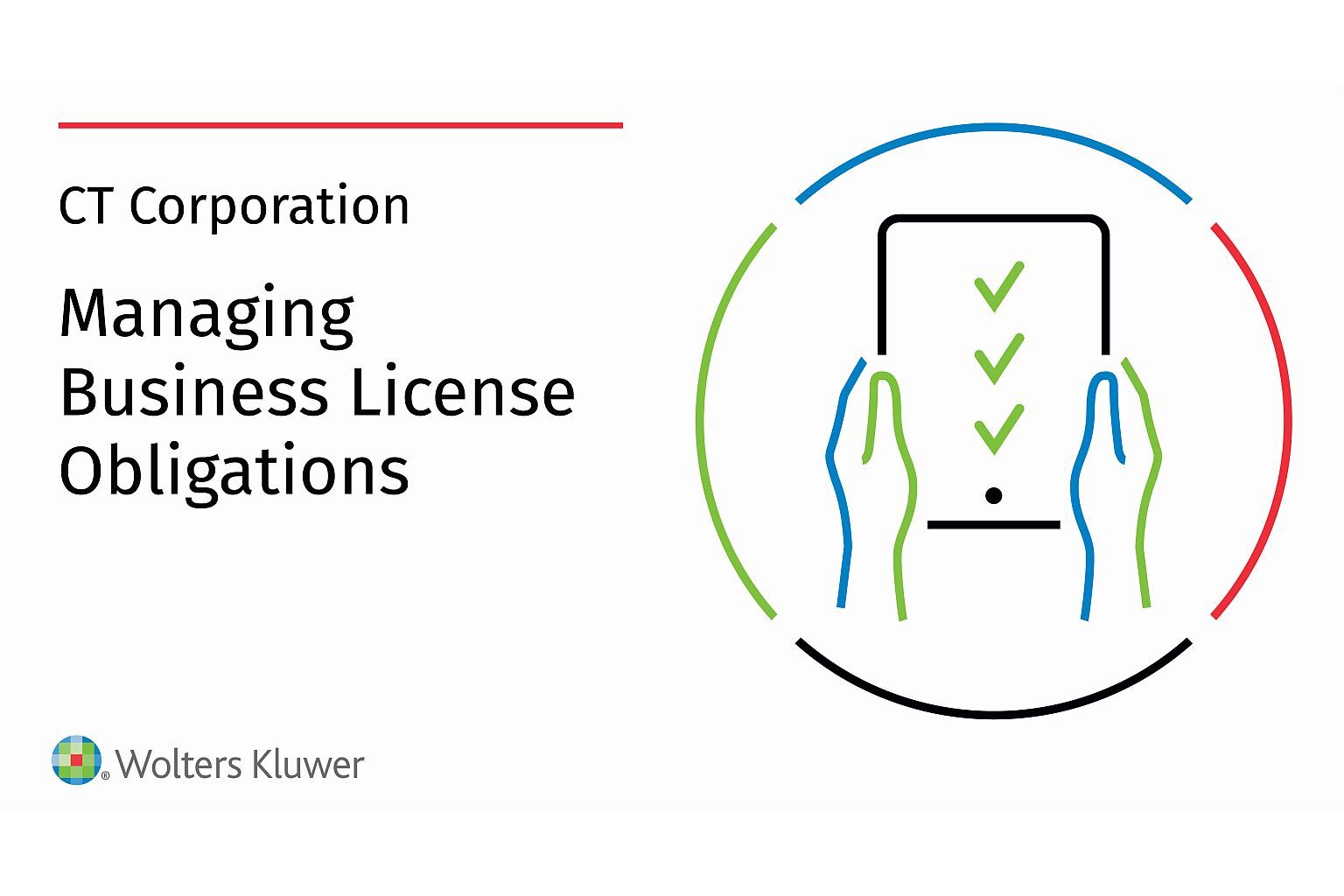 Managing business license obligations
Regardless of the size or type of business, business license compliance is complex. It is important to keep up with licensing requirements to maintain the legal health of your business and to avoid unnecessary fines and penalties. Having the right compliance strategy will provide your company with a solid foundation for success.
Need to consult with an expert? Contact us.
Knowledgeable. Dedicated. Personable. Our people make the difference.