"This conversation reminded me that what we do impacts real lives," said Nancy McKinstry, CEO Wolters Kluwer, as she participated in an all employee live meeting with Prof. Dr. Gertjan Kaspers, Pediatric Oncologist and Director of the Academy & Outreach of the Princess Máxima Center, Europe's largest childhood cancer institute, and Dr. Peter Bonis, Chief Medical Officer for Clinical Effectiveness, Wolters Kluwer Health.
The webinar was organized in light of World Values Day, one day in the year where employees are asked to think about the company values and what they mean for them. Spectators learned more about our partnership with the Princess Máxima Center, the world of healthcare, how our expert solutions impact healthcare professionals, and explore how our company values take shape within the industries we serve.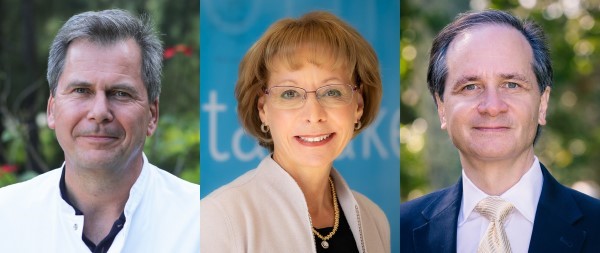 In the Princess Máxima Center, Wolters Kluwer found a world-class partner that matched multiple criteria, designed to deliver impact and contribute to shaping a better future for society at large. Priorities included supporting a mission-driven organization; finding one located so close to home in our local community, as a Dutch headquartered company; and ideally, in one of the key sectors we serve. Our partnership with the Princess Máxima Center started in 2018 in the form of increased access to our expert solutions UpToDate and within their clinical setting, in addition to monetary support. It has blossomed into a fruitful relationship that helps teams at Wolters Kluwer better understand customer needs through the continuum of care, while helping the Center deliver improved outcomes for patients and their families.