Targeted multichannel campaign proves ideal way to recruit and hire specialist
Wolters Kluwer helped fill a large hospital system's Director of Nursing position for one of their facilities using a targeted, multichannel campaign. Read which tactics we used to fill the opening quickly and efficiently.
Campaign goal
A large hospital system needed to recruit a specialty Director of Nursing for one of their facilities.
Solution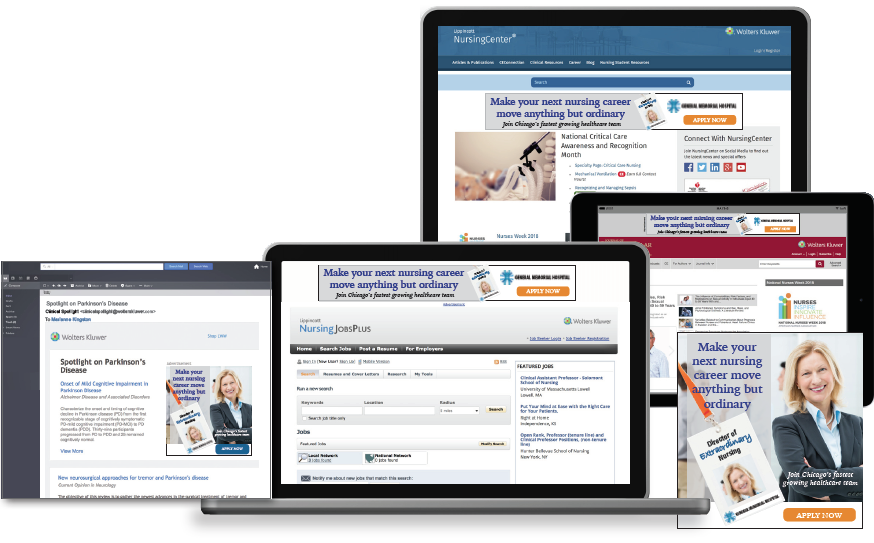 Our specialists identified the best Lippincott audience and journal brand to deliver their career opportunity. Targeted emails and banners were deployed using our proprietary specialty and keyword targeting. The banner ads followed the specialist as they engaged with relevant content across the Lippincott network. The multichannel program was anchored by one of our specialty society journals, well known for original articles and information reflecting the specialty's areas of clinical practice. In addition, the campaign was powered by Lippincott NursingCenter, the premier destination site for nursing professionals, and Lippincott NursingJobsPlus, the premier destination for nursing job seekers.
Two months of targeted banners and interstitials across the Lippincott nursing network and specialty journal sites
Premium job posting on NursingJobsPlus.com
Featured job in nursing eNewsletters
Two clinical spotlight emails
Success story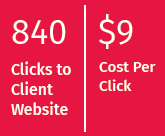 The best and most efficient way to recruit top candidates is through targeted ads displayed alongside relevant clinical content.
Improved alignment of their career opportunity to their target specialist extended their reach, maximized their campaign spend, and yielded better applicants.
Contact us to develop your multichannel campaign to recruit qualified nurses.
Lippincott® HCP Access
Engage your target audience with Lippincott's highly trusted award-winning content to get your messaging where healthcare professionals are most receptive.