Do you want to be part of a truly high performing internal audit team but are unsure what is required to make this happen? Do you want to be where auditors across your sector look to and want to work? Building a high performing internal audit team takes time and considerable skill.

Based on work completed at several leading audit functions, and discussions with a range of Internal Audit Directors, this 4-part article series examines the characteristics of high performance internal audit teams and provides practical examples of activity that help make this high performance a reality.
The highest performing internal audit functions share the following four characteristics, they all:
Ensure their activity is truly aligned with their organization and the value it is looking to create.
Operate internal audit stakeholder relationship management – all of internal audit works together to the benefit of the entire range of internal audit stakeholders.
Adopt an empowering leadership approach such that employees have the direction, support, and freedom to deliver to the highest standards.
Operate in an accountable and efficient manner – clearly transparent in their performance and the work they are doing to continually improve.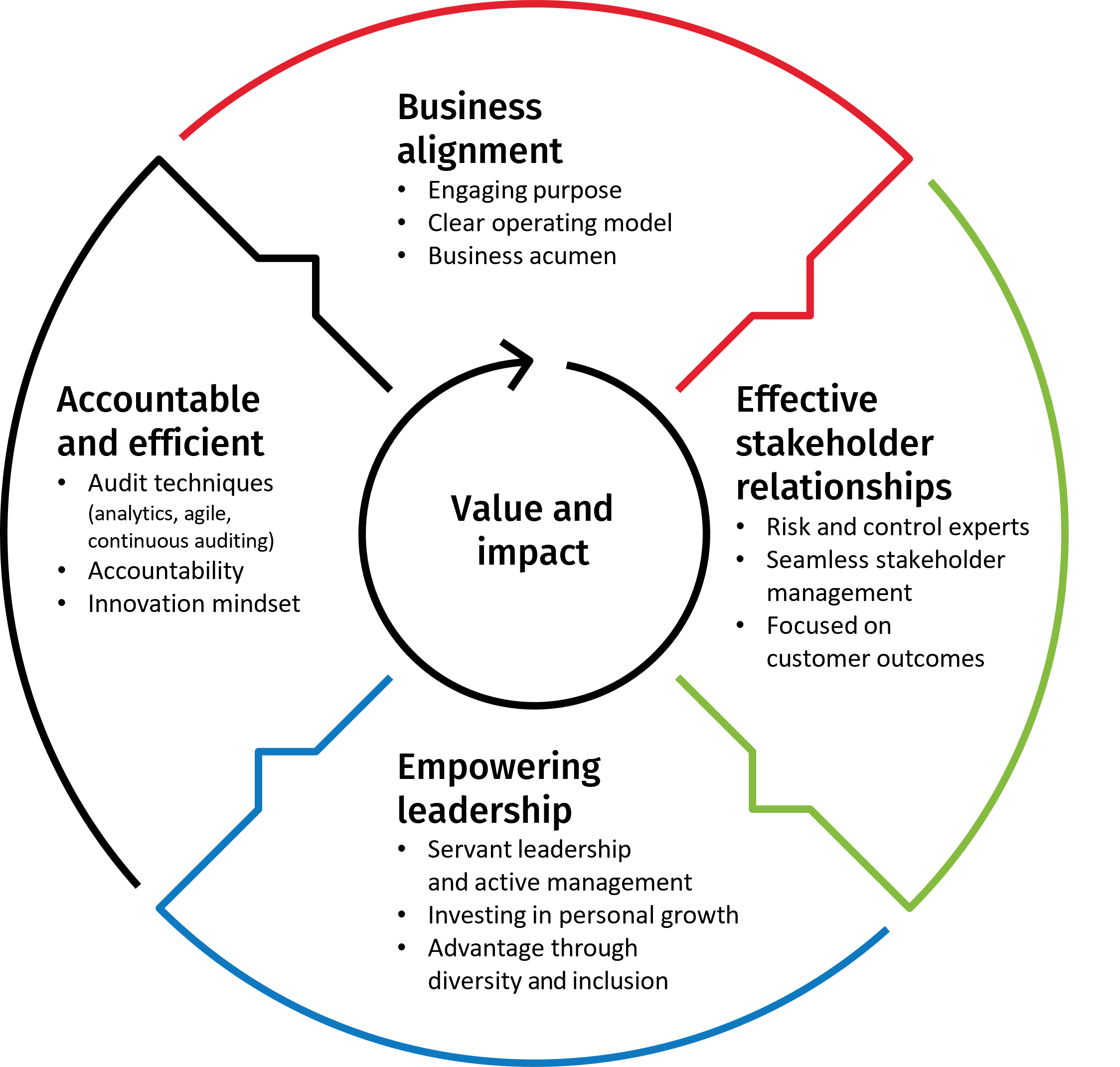 High performance internal audit (HPIA)
Whilst each of these characteristics are important, it is all 4 in combination that delivers leading internal audit performance. Sound good? But how do you go about achieving this?

In this series, we will explore each characteristic and share examples of what internal audit firms are doing to meet these aspirations. In this first article, we explore characteristic #1: Business alignment – ensuring all internal activity is truly aligned with their organization and the value it is looking to create: