TSoftPlus
The TSoftPlus Difference
20+ years of experience submitting loans through E-Tran
NAICS codes provided
E-Sign integration
SaaS-based and remotely accessible from an Internet browser
New users set up in 4-6 business hours (on average)
Free training and white-glove support
TSoftPlus PPP Forgiveness Module
TSoftPlus with PPP Forgiveness Module is your total PPP forgiveness solution. With PPP Forgiveness Module, you will provide a better borrower experience while gaining additional benefits of improved accuracy and efficiency, plus the ability to remotely manage a borrower's forgiveness application and document from start to finish.
Wolters Kluwer E-Sign
Wolters Kluwer E-Sign is an electronic signature solution built with the banking industry in mind so you know it's secure and compliant. You'll also be able to meet your customers where they are - online, in your office, or in their own home!
Loan Application Data Importer
Quickly and efficiently import your loan application data into TSoftPlus without rekeying, saving time and reducing errors. This functionality enables you to eliminate your backlog of PPP loan applications and get payroll funding into your clients' hands faster.
Doc Importer
Doc Importer allows lenders, like you, to request documents from your PPP borrowers. Borrowers can provide supporting documents securely, from their device of choice, and without leaving the safety of their homes. Another way that TSoftPlus helps you move your SBA PPP lending through quickly!
Concierge level support
Known in the banking industry as "hand-holding", we love to see you succeed! With our training, implementation and support teams, we focus on getting you up and running quickly and more importantly – right and in compliance!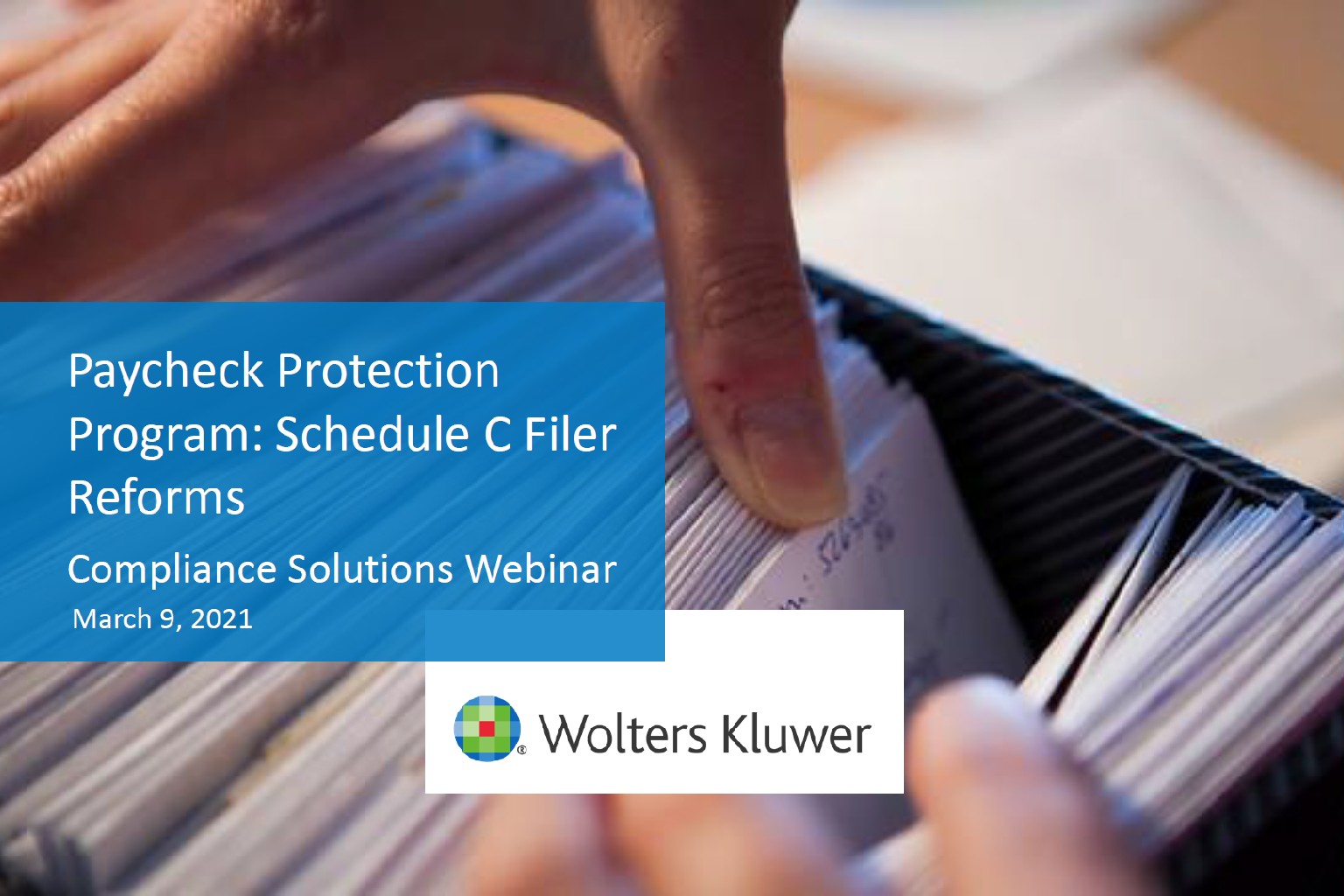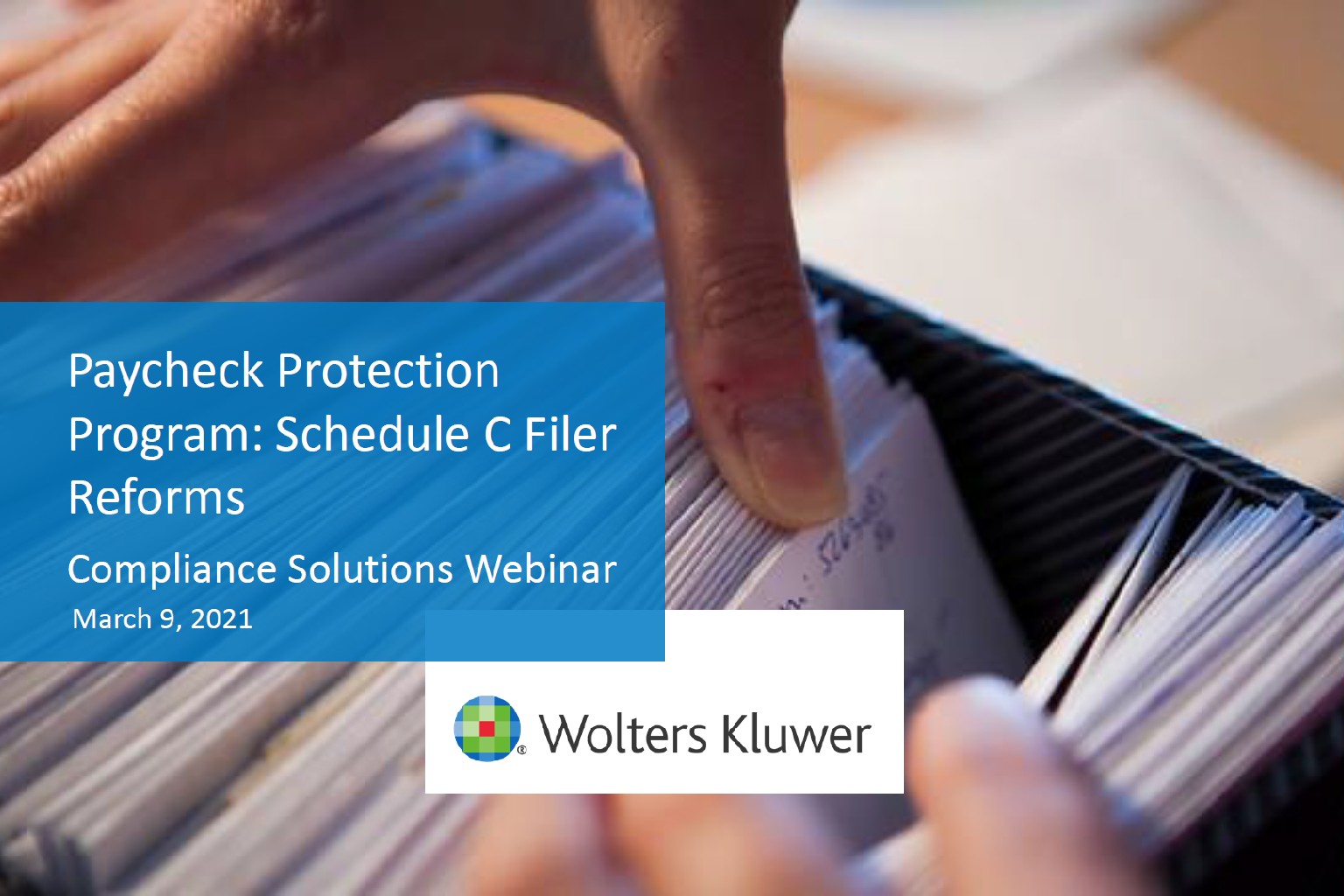 Recorded March 9, this webinar features an expert overview of the SBA rules implementing the latest reforms intended to build on the PPP program success by further targeting small businesses that had not been reached in previous relief efforts. Our in-house expert, Michael Fuchs, shares key reforms and guidance published by the SBA.
Tax and PPP Webinar February 18th Webinar PPP requirements, SBA guidance and tax implications
This webinar features an overview of year-end legislation and SBA guidance affecting the PPP program, including discussion of tax implications.
Watch Now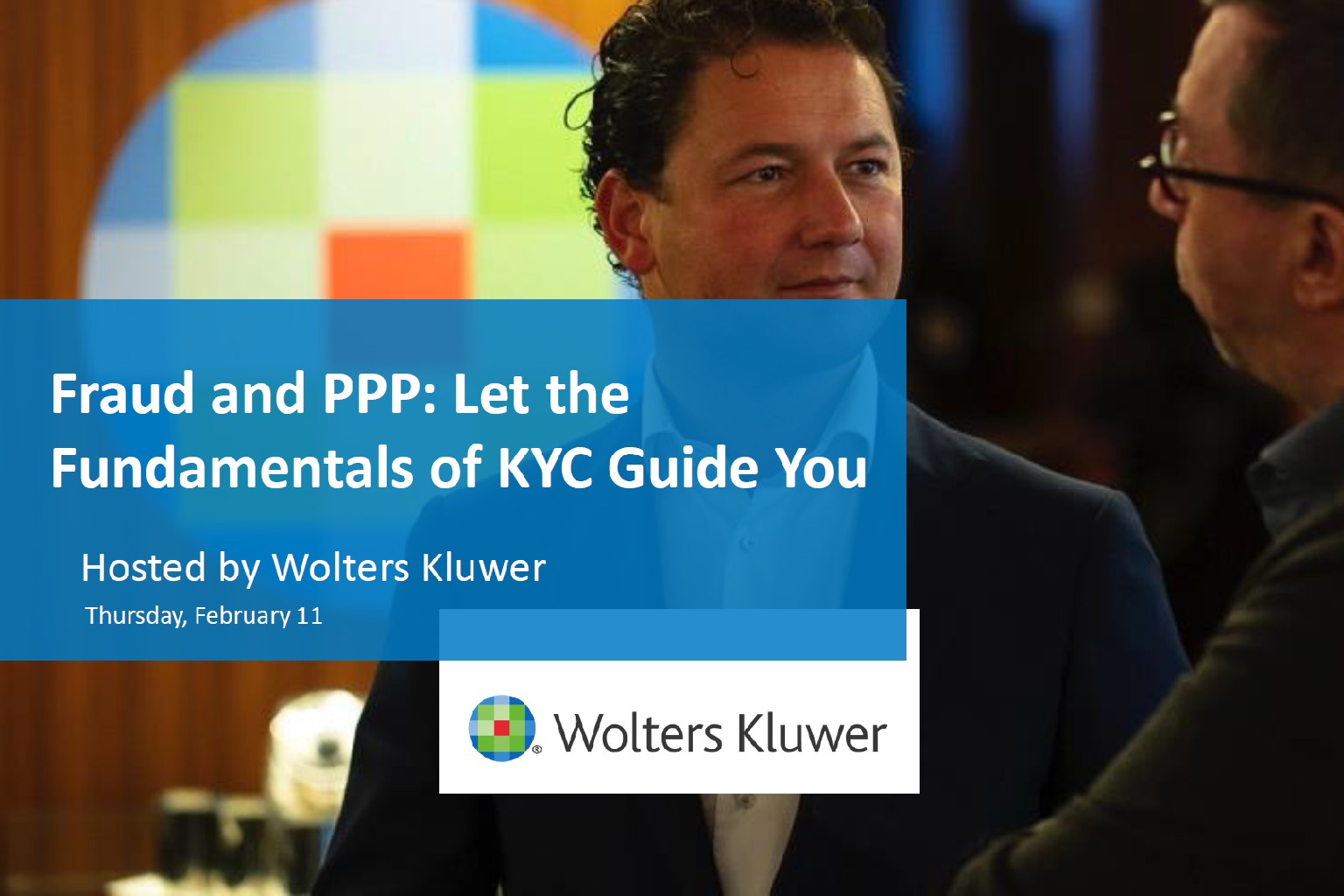 Fraud and PPP Webinar February 11 Webinar Fraud and PPP: Let the Fundamentals of KYC Guide You
This webinar review the fundamentals of an essential fraud prevention program and reviews fraud prevention tactics and suggest solutions for a strong fraud risk management program.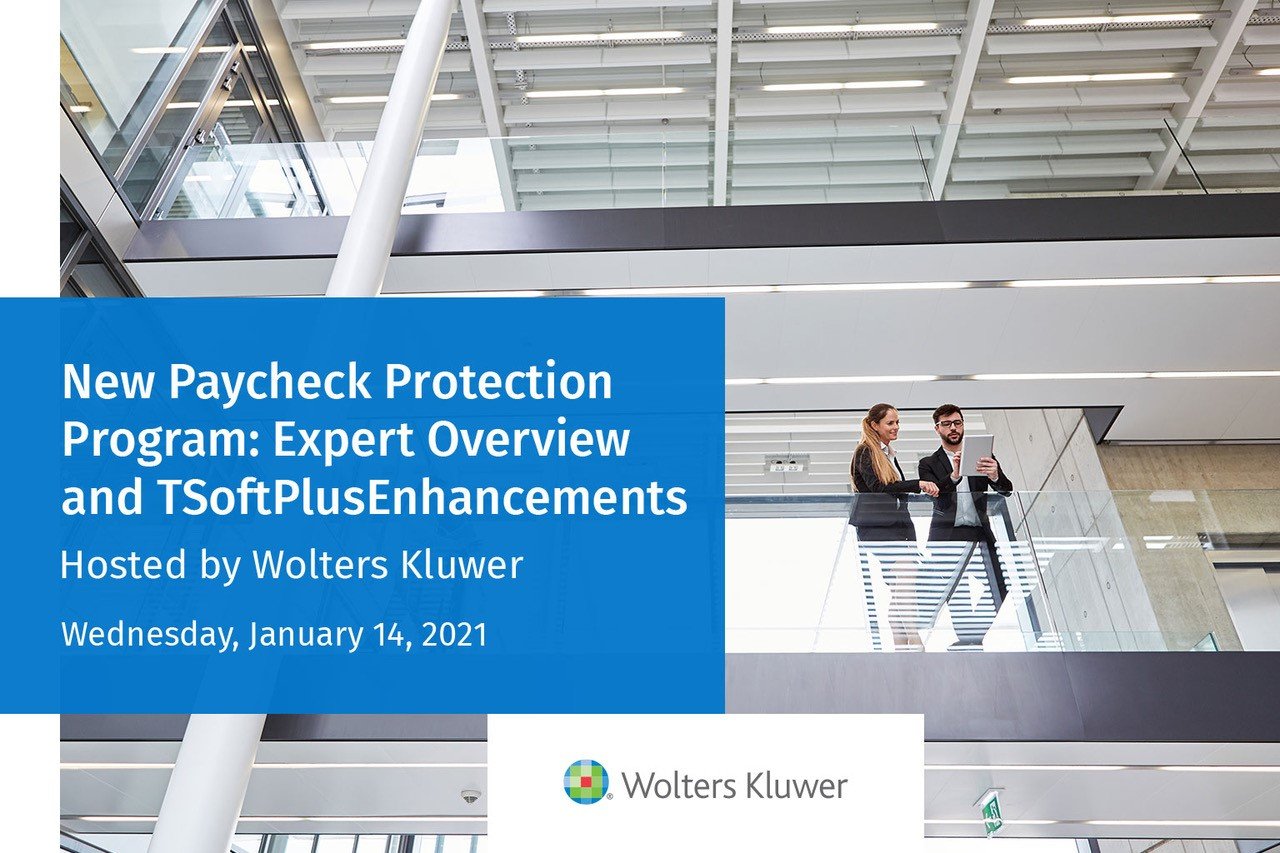 January 14, 2021 recorded webinar featuring an expert overview of the SBA rules implementing the recent law amending the PPP loan program.

Hear from commercial lending expert, Michael Fuchs, who will share key implementation requirements of the Act and guidance published by the SBA, including:

Newly designated API platform for origination
New and updated forms
Lender processing fees
Loan Terms for Initial and 2nd Draw Loans
Lender hold harmless provisions
Permitted uses of proceeds

Review webinar content updates as of January 14, 2021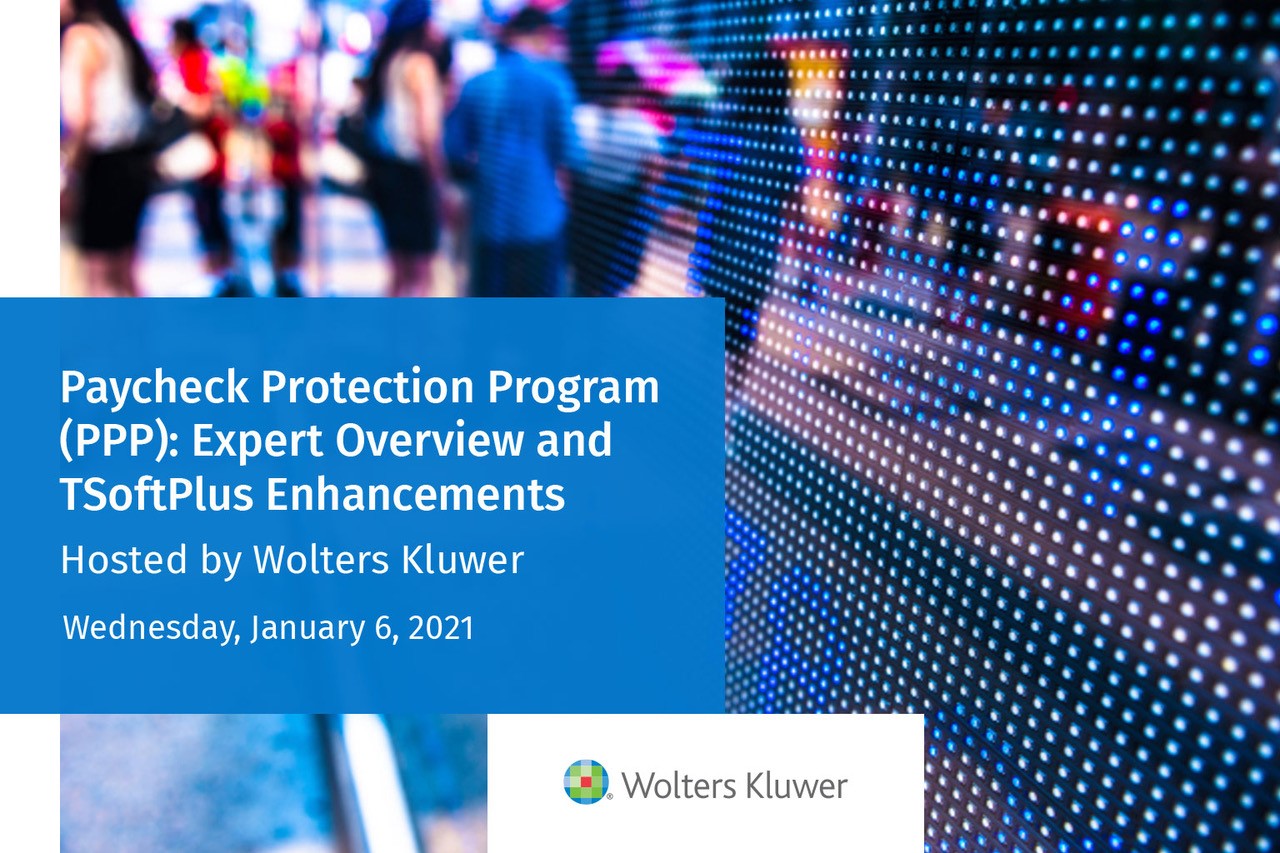 PPP Webinar January 6 Webinar Covering the New Law Amending the PPP Loan Program
January 6, 2021 recorded webinar featuring an expert overview of the new law amending the PPP loan program to provide financial relief to small businesses suffering from the continued impact of the pandemic.

Hear from commercial lending expert, Michael Fuchs, shared his first-reaction summaries of key points of the Act focused for lenders and their potential PPP borrowers, including:

Lender processing fees
Program time frame (Q1)
First- and second-time borrower eligibility
Permitted uses of proceeds
Forgiveness – and more!

Review webinar content updates as of January 6, 2021
Introducing Engage by Deluxe
Wolters Kluwer has partnered with Deluxe to provide an exciting solution that helps banks and credit unions assess and prioritize staffing and funding demands. Engage, is a SaaS-based tool that equips financial institutions with an easy-to-implement method to meet the growing demands of their consumer and small business clients (and prospects).
Learn more about Engage for Consumers and Engage for Small Business, and to talk to an account representative today.
---
Small Business Owners – SBA resource to help understand the Paycheck Protection Program.
SBA's Paycheck Protection Program for Small Businesses Affected by the Coronavirus Pandemic Launches One of Multiple Economic Relief Provisions to Protect Workers and Small Businesses
Read more

Be prepared – participating lenders will likely ask for documentation such as articles of incorporation or formation and certificates of good standing in their loan application. Wolter's Kluwer CT can help you save precious time with direct connections to state offices to help you get the required documents into your hands quickly.
Contact us to streamline your process.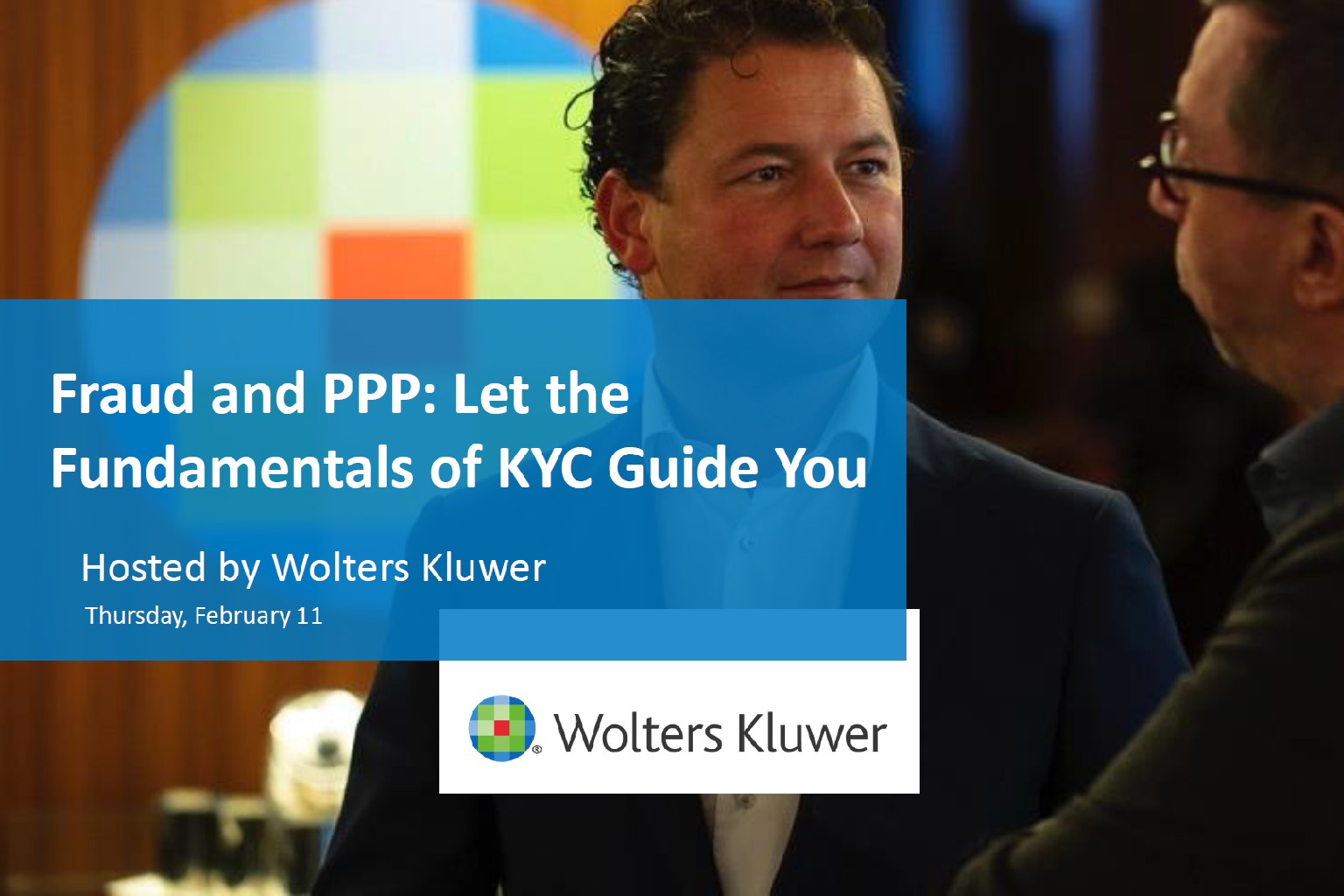 Lenders, banks, and credit unions:
Thank you for your interest in Wolters Kluwer's Paycheck Protection Program supported by TSoftPlus.