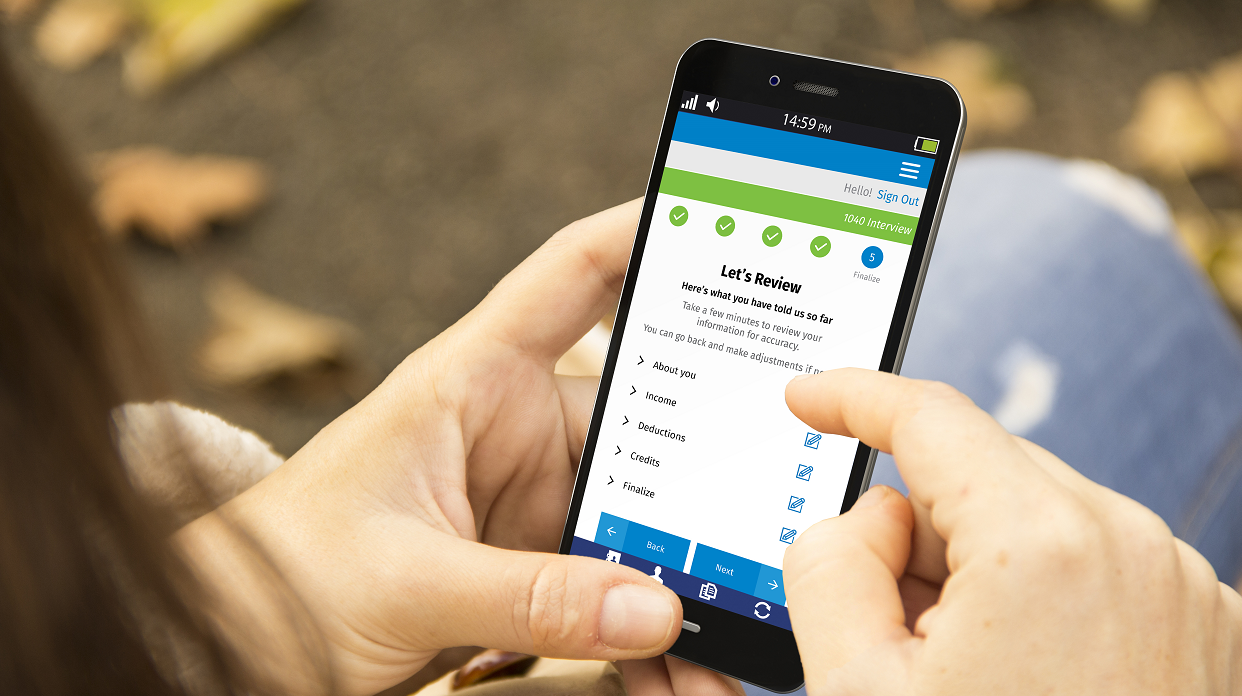 Tax & Accounting
July 11, 2019
Wolters Kluwer Launches TaxWise® Mobile
New Taxwise interface supports remote tax preparation work
Wolters Kluwer Tax & Accounting announced the launch of TaxWise® Mobile, a new mobile interface designed to streamline tax preparation for those preparers who have a heavy focus on individual tax returns or a strong seasonal presence. The new solution provides the convenience of anytime, anywhere access for both tax preparer and taxpayer. TaxWise® Mobile integrates seamlessly with TaxWise® Online™, creating end-to-end remote return preparation. With TaxWise® Mobile, preparers can now offer their customers the freedom and flexibility to complete the tax preparation process via their smartphone, computer, or tablet, without having to visit an office.
Remote access with speed and efficiency
TaxWise® Mobile gives individual taxpayers, working with preparers, the capability to fill-out critical information, upload documents, and review their prepared tax return. The taxpayer may then use TaxWise® Mobile to securely sign and send back the final return to their preparer for electronic filing. Once filed, taxpayers can also utilize TaxWise® Mobile to track return status and refund updates.
End-to-end mobile experience for high volume, seasonal preparers
"Wolters Kluwer is expanding our expert compliance capabilities with technologies that enable an end-to-end mobile experience for high volume, seasonal tax preparers. TaxWise® Mobile helps tax preparers reach more clients, where they are, which is critical in today's mobile society," said Shannon Bond, Vice President, Preparer Segment, Wolters Kluwer Tax & Accounting North America.
Experience a live demo
TaxWise® Mobile was unveiled during the IRS Nationwide Tax Forum in National Harbor, Maryland. The Wolters Kluwer Product Team invites you to attend a live demo at our future IRS Forum events.
A great addition to an already impressive line-up
For more information on TaxWise® Mobile, TaxWise® OnlineTM and the full TaxWise® suite of preparer solutions from Wolters Kluwer Tax & Accounting, visit the TaxWise® website.
To read our full press release click here.
To obtain more information about our solutions and organization, visit www.wolterskluwer.com, follow us on Twitter, Facebook, LinkedIn, and YouTube.
Media Contacts:
MARISA WESTCOTT
212-771-0853
[email protected]
Solutions for Tax & Accounting Professionals
Tax, accounting, workflow, and firm management solutions to help your firm succeed, with the research tools you need to stay informed.