Manage risks and drive profitable trial lifecycles with CCH Tagetik for Pharma
Watch this video to see how our comprehensive platform empowers pharma to go beyond traditional corporate performance management.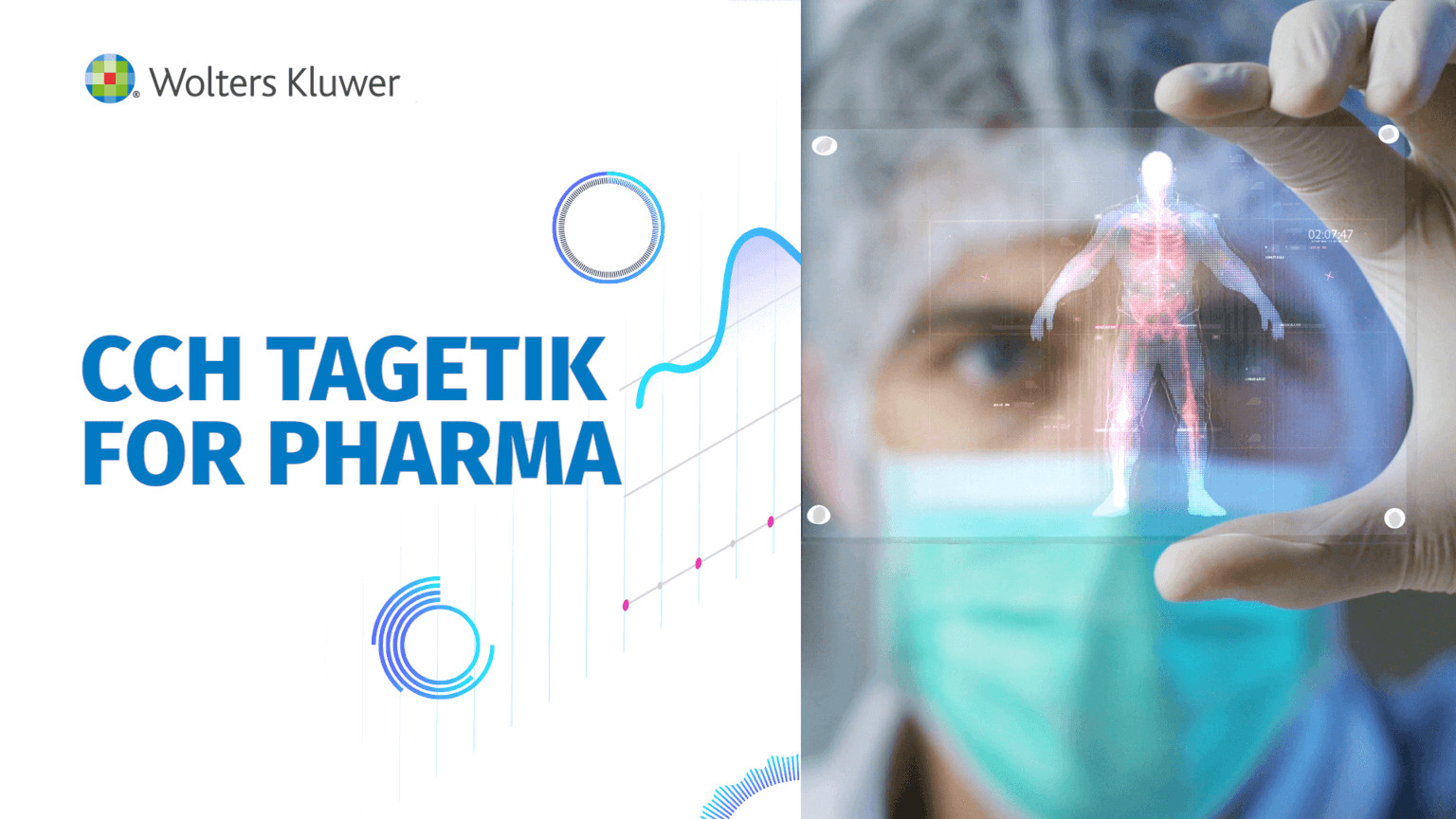 Pharmaceuticals need to perform clinical trials faster than ever, while protecting investments through patents and facing higher costs and risks and COVID-19 has also adding an extra strain on finance. CCH Tagetik for Pharma is here to help CFOs to manage those challenges by revealing the true margins and costs at every stage of the clinical trials. Our comprehensive dashboard enables CFOs to see the P&L results at different levels of details. It shows data on a specific product segment, customer type, region or country.
For instance, you would want to see the effects of Brexit on your sales result. When a CFO needs to see his data at an aggregated level, they can visualize the total revenue and margin with the P&L summary or look at the snapshot of the best 10 active ingredients. When a more accurate and detailed analysis is needed, CCH Tagetik enables you to analyse the KPIs down to the SKU level and drill down all the way to the active ingredients by different scenarios. Financial p lanners can execute detailed plans at the SKU level, to forecast the sale of each brand's active ingredient by period, and considering all the variables at stake, such as quantity, price, discounts or margins. Financial planners can also visualize a summary of the results by quarter and simulate the impact of a new business strategy like entering a new market or developing a new product. Pharma companies can also take advantage of predictive intelligence to evaluate the impact of external factors such as market changes or pandemics statistics - and to make confidence and forward-looking business decisions. Controllers can identify true costs by using activity-based costing and driver-based allocation rules. They can also play out components' allocations using what-ifs while factoring on sales volumes, medicines mixed, seasonality and more. CCH Tagetik for Pharma enables you to consolidate your data by segment.
With the I/C cockpit, Controllers can automate the process and easy visualize segment and entity details. Our powerful data engine allows you to run insightful reports.
You can analyse and compare the results of your different entities – like ethic products, OTC, R&D and licensing CCH Tagetik for Pharma empowers you with the right insights to manage risks and drive profitable trials' lifecycle.
This is thanks to its key features: This is thanks to its key features. An advanced planning system that leverages predictive intelligence to match supply reality to medicines' demand assumption Sophisticated profitability management capabilities to help you understand your lifecycle's true margins A robust and automated consolidation engine for integrated reporting and a faster close.