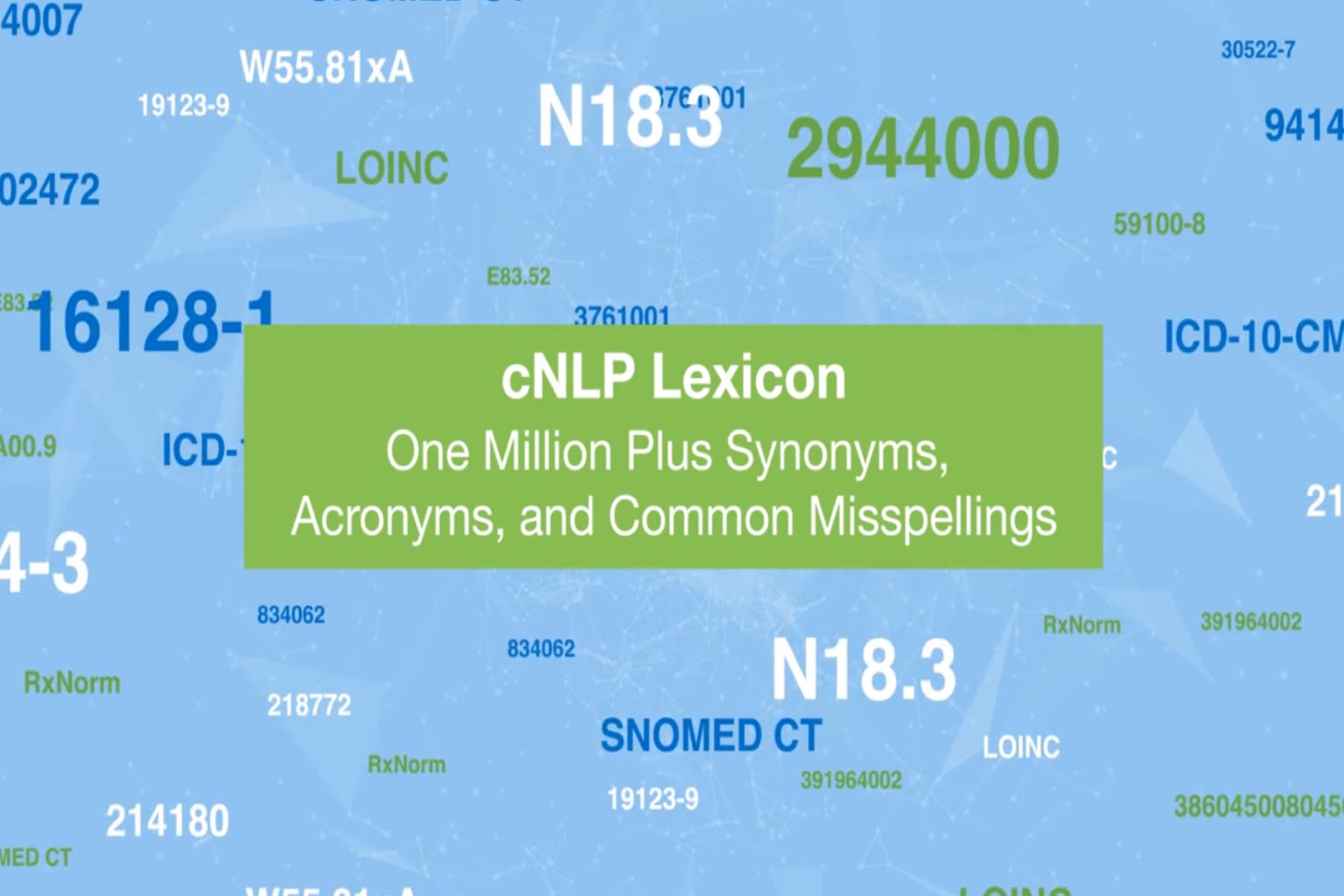 For more than a decade, we've worked with 300,000+ clinicians across numerous EHR platforms to capture how they search and document patient problems and diagnoses at the point-of-care.

Combining that knowledge with common words associate with labs and drugs, we've created a new library of synonyms that gives you the ability to convert text - at scale. Watch the video to learn more.
Information Extraction for High-Value Use Cases
Risk Adjustment
Accelerate manual workflows by highlighting clinical concepts that qualify as a complicating condition to more accurately characterize the risk of a patient, potentially influencing reimbursement in value-based payment models.
Quality Measure Reporting
Unlock data trapped in the patient record as unstructured text to provide a more accurate picture of a patient's health status to identify potential gaps in care, or documentation that could impact quality measure scores.
Medical Necessity Review
Automate patient record review to identify relevant clinical information needed to determine appropriate coverage of prescribed therapy.
Predictive Analytics
Extract and normalize data locked in unstructured text to empower predictive analytics and machine learning models with the most clinically accurate representation of data needed to appropriately assess dimensions of care and cost.
Did you know that more than 80% of valuable healthcare information is locked in unstructured text? 
To access this information, healthcare professionals must manually review each patient record which is inefficient, expensive and time consuming. Watch our 2 minute video to learn how Clinical Natural Language Processing can optimize this workflow by instantly reviewing patient medical records and extracting clinically valuable information.
Unlock Value Hidden in Unstructured Text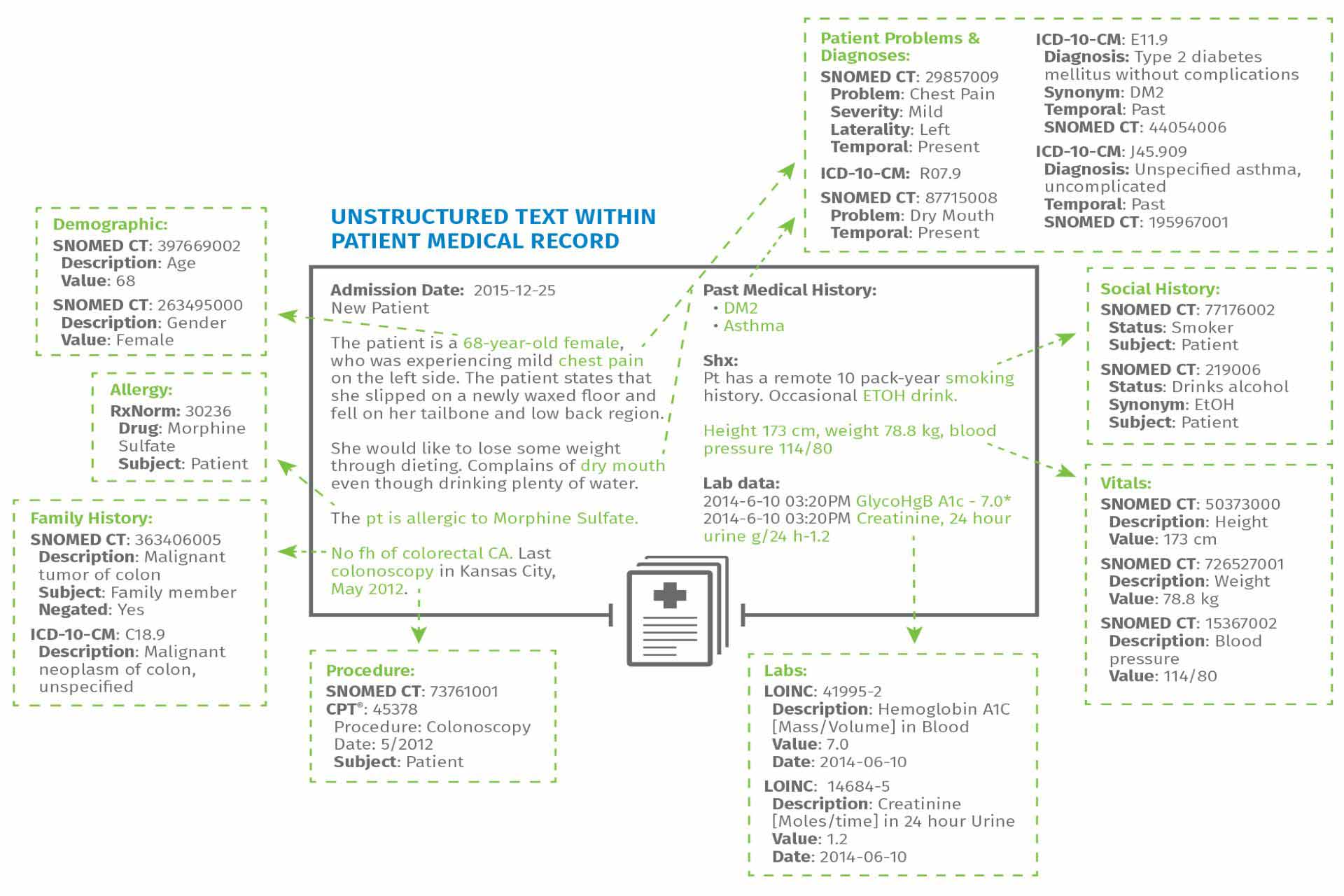 Why choose Health Language?
Our robust API-enabled solution reduces data processing from hours to seconds. This puts your organization in a better position to leverage complex data sets from the patient's EHR at a massive scale to support risk adjustment, quality measures, determine medical necessity and other data quality initiatives.
We've made it easier to extract meaningful and relevant clinical information from unstructured data found in a variety of patient medical records, such as:
Labs
Medication lists
Physician notes
Radiology reports
Your organization's data warehouse(s)
Speak to an expert to learn more about our cNLP solution.