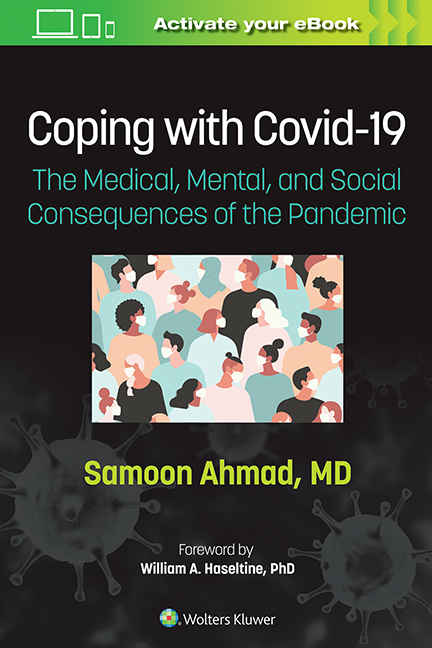 Coping with COVID-19: The Mental, Medical, and Social Consequences of the Pandemic by Dr. Samoon Ahmad, a widely respected psychiatrist, is now available for purchase. Providing unique and timely coverage of the single most disruptive and epoch-defining public health event of the last 100 years, the book explores the lasting psychological, clinical, and professional implications of the pandemic.
Using an easy-to-read and accessible writing style, Dr. Ahmad covers historical precedents of pandemics as well as the virology and symptomology of SARS-CoV-2 in the first half of the book. Part two contains individual chapters on the effects of the pandemic in medicine and society. The book is published by Wolters Kluwer.
Who: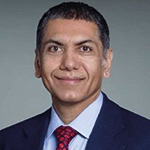 Dr. Samoon Ahmad is a practicing physician for over 30 years, a Clinical Professor of Psychiatry at NYU Grossman School of Medicine and serves as the Unit Chief of the Inpatient Unit at Bellevue Hospital. He also founded the Integrative Center for Wellness, where he specializes in treating patients with anxiety disorders, ADHD, PTSD, and mood disorders with special emphasis on bipolar disorder. Dr. Ahmad co-authored Medical Marijuana: A Clinical Handbook and co-edited Kaplan & Sadock's Pocket Handbook of Clinical Psychiatry.
"This is from my own experience of having survived COVID-19," said Dr. Samoon Ahmad. "Even among trustworthy sources, I was frustrated by the amount of noise and baseless speculation and the lack of up-to-date data, guidelines, and other information about COVID-19. It occurred to me that people are experiencing two distinct, public health crises. The first was the virus, and the second one, which in my opinion is the most important one, was the social effects of the pandemic. It is leading to and has led to a mental health crisis. This book is the outcome of my own personal experiences of trying to navigate the maze of information around COVID-19 and the effects of the two public health crises we've been facing."
How:
The book is available as a paperback and ebook and can be purchased online here. To speak to Dr. Ahmad, please contact André Rebelo (information at right).