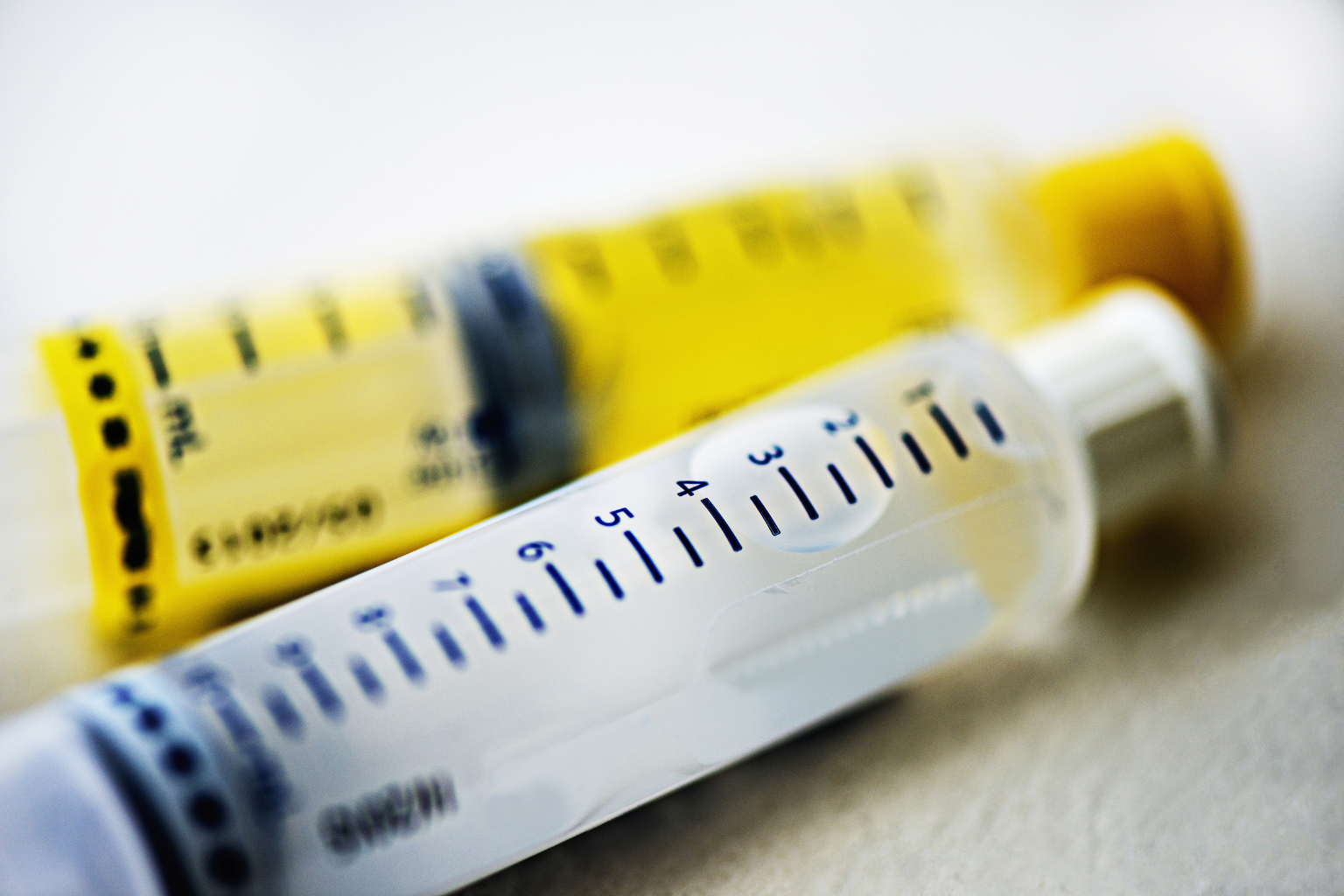 In October 2021, the Food and Drug Administration (FDA) issued new draft guidance for compounding drugs in hospitals and health systems.
While the draft guidance may change still in response to industry comments – which close on December 6, 2021 – hospitals and health systems are concerned about what this draft guidance means for the compounding they do in their onsite pharmacies. Those concerns are complicated by the fact that the FDA's draft guidance comes at a time when several other compounding standards are under review, including proposed revisions to USP <795> and <797> and the NIOSH hazardous drug list.
What's covered in the FDA's draft compounding guidance
It's important to understand that the FDA's compounding guidance is limited to its definition of compounding as "a practice in which a licensed pharmacist, a licensed physician, or, in the case of an outsourcing facility, a person under the supervision of a licensed pharmacist, combines, mixes, or alters ingredients of a drug to create a medication tailored to the needs of an individual patient." This definition is different than the USP definition of compounding which is more inclusive of typical hospital pharmacy practice. As you read the FDA draft guidance, be clear about what is or is not covered.
Reconstitution per manufacturer's instructions does not come under the FDA's definition of compounding. And for the purposes of this guidance, patient-specific compounding subsequent to a prescription is also not covered. However, the initial FDA proposal does include situations where compounding pharmacies adapt commercially available products or prepare new products from a bulk drug substance, something most hospitals and health systems only do on a limited basis. In other words, the guidance really only applies to anticipatory compounding by 503A facilities of batches needed to support emergent patient needs.
Why change compounding drug guidelines?
The FDA is clearly intent on maintaining the integrity of its drug approval process and minimizing risks to public health such as the New England Compounding Center's mistakes that led to a significant meningitis outbreak and patient deaths in 2011. To do this, the agency hopes to minimize the use of compounded medications to times of distinct need and to limit the demands on their enforcement arm by restricting compounded sterile preparations (CSPs) to emergency use. If needs extend beyond emergency use, then hospitals or health systems should consider purchasing from a 503B outsourcing provider or only compound patient-specific doses.
More specifically, when providing medications for the public, the FDA clearly has a hierarchy of safety in mind:
An FDA-approved, ready-to-use product that does not require manipulation.
A compounded medication from a registered 503(b) outsourcing facility, which meets CGMP standards, which also apply to manufacturers of FDA-approved, ready-to-use products.
A compounded medication for an individual patient prepared pursuant to a prescription, indicating the necessity for a compounded prescription.
A compounded medication prepared in advance, only for emergent use.
Of course, each of those options comes with limitations or concerns about both costs and drug shortages – the very things that create the need for compounded products in the first place.
Nevertheless, given these parameters, in most cases the agency will likely be comfortable with health systems administering compounded drugs to patients within their system, as long as those drugs are used or disposed of within 24 hours of leaving the pharmacy. That proposed "24-hour rule" replaces the so-called one-mile rule, which the FDA issued in 2016 but never implemented. The repeal of the one-mile rule, which would have required that compounding pharmacies only supply formulations to other facilities within a one-mile radius, appears to be a response to industry objections that the arbitrary geographic boundary severely limits the value of shared resources within a health system. Instead, the FDA proposes a time-bound standard, though 24-hours also seems arbitrary.
Five ways hospitals and health systems can respond to the new draft guidance
This brings us to what hospitals and health systems can do in response to the proposed guidance.
1. For both sterile and nonsterile compounding, consider what medications you are batching in the context of the FDA's definition. If the answer to each of the following three questions is "no," then the new guidance will probably not have a large impact on your practice.
Does your pharmacy prepare CSPs or CNSPs from active pharmaceutical ingredients (also known as bulk ingredients)?
Do you prepare CSPs or CNSPs without a specific patient in mind?
Do you prepare significant amounts of CSPs or CNSPs to support other facilities in your network?
2. Understand that the impacts for pediatric hospitals are potentially greater because of the amount of non-sterile compounding and dose preparation that is necessary to meet the needs of this population
3. Be aware that if this guidance goes forward as written, it proposes additional requirements for provider acknowledgement of and transparency with the use of compounded products. This could:
Introduce a new administrative burden for pharmacies, which your medication use committee or medical staff committee will likely need to manage.
Force you to begin viewing your formulary through a different lens – not just clinical category and cost, but also the need for compounding as defined by the FDA.
4. Especially in response to the new 24-hour rule, consider sending your comments to the FDA before December 6. Some things to consider:
As proposed, there are legitimate questions about whether the 24-hour transfer rule really promotes public health and safety, because forcing use or disposal within 24 hours still severely limits the availability of compounded medications for facilities that don't have adequate pharmacy compounding on site. It could also promote additional "immediate use" compounding – bedside admixture in less than ISO 5 conditions – with the corresponding risks.
The new rule introduces additional costs by requiring increased staffing to replenish stock on the hospital unit daily without any corresponding benefit or requiring purchase of ready-to-administer products from manufacturers or 503B outsourcers; and increased waste if unused CSPs must be disposed of if not used within 24 hours.
For more than ten years, hospital and health system pharmacies have been following the USP compounding standards, including managing beyond use dates (BUDs) of 48 hours up to 45 days, with limited evidence of risk to public health and safety. The 24-hour rule essentially negates the USP BUDs and engenders further confusion based on an unclear definition of "transfer out of the pharmacy.
5. Regardless of the outcome of the FDA guidance, review your current formulary and be prepared to:
Share data about what products are compounded, in what volumes and from what sources.
Share where products compounded by the hospital pharmacy are transferred within the health system.
Leverage the potential benefit to this approach, as it could facilitate greater awareness of the value a hospital pharmacy provides, including a critical layer of logistics in provision of safe and quality medications.
The comment period is open until December 6. Make your voice heard by sharing the impacts of this draft guidance and propose alternative language that meet the goals of increased patient safety and preserve access to compounded medications.