Featured content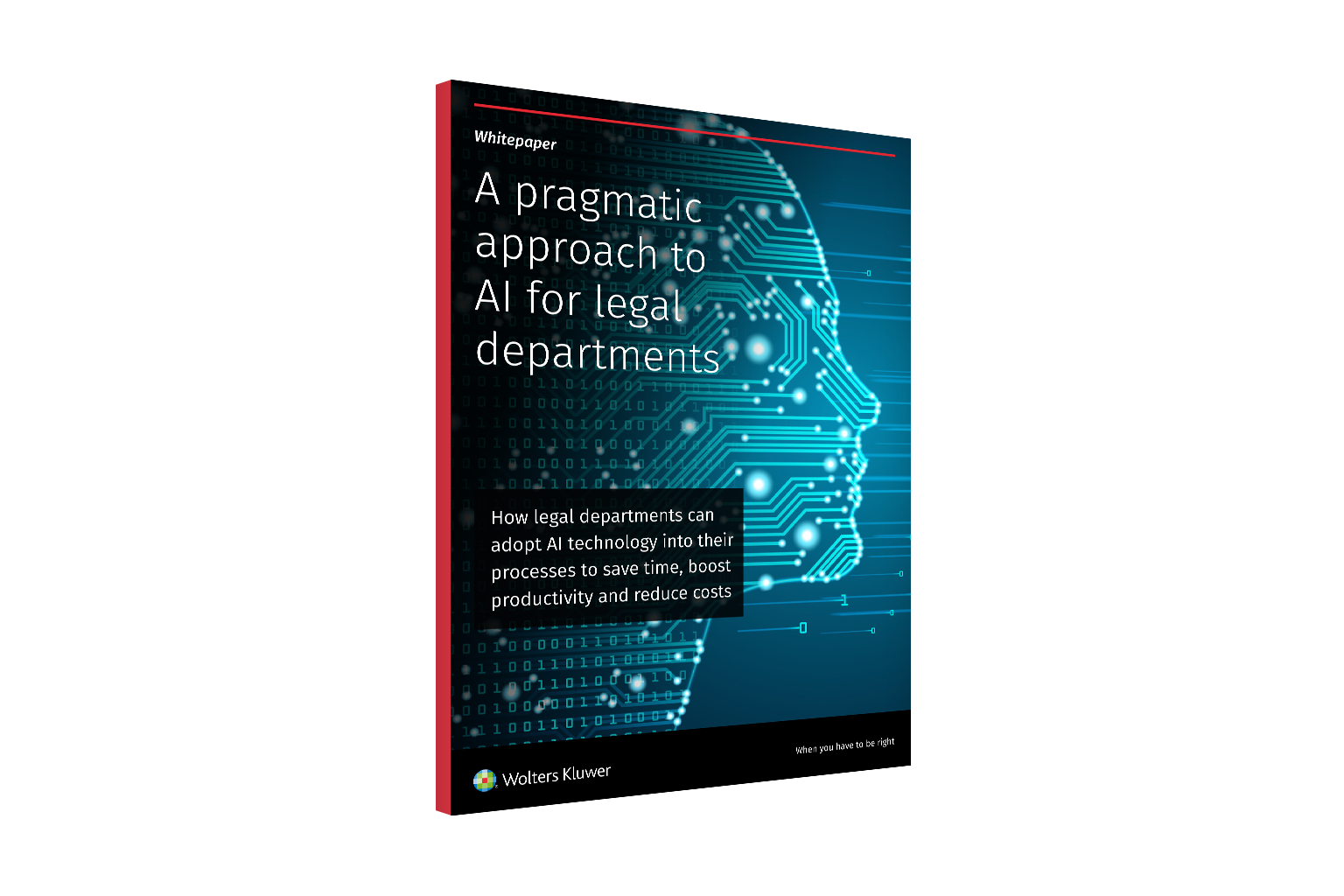 A pragmatic approach to AI for legal departments
According to Wolters Kluwer's 2020 Future Ready Lawyer Survey, 58% of legal departments expect AI to affect their organisation over the next three years. Yet, only 23% say that they understand it very well. This whitepaper examines what AI is (and is not), demonstrates AI capabilities by sharing actual use cases, and provides advice on where AI fits in your company's legal technology roadmap.
Manage your contracts efficiently with our AI integrated solution
AI or artificial intelligence is "the ability of a digital computer or computer-controlled robot to perform tasks commonly associated with intelligent beings" (Encyclopedia Brittanica). With the objectives of AI including: learning, reasoning and perception, the role of AI is to fill the gap between what automation cannot do and those tasks that exclusively require human skills. In a nutshell, AI is augmented assistance for humans by providing analysis that automation is not capable of doing.

Why is AI important for lawyers?

With AI, legal departments can gain more value from the data they already have as well as unify the data, make predictions and eventually better-informed decisions.
legal software
Need help finding the right software?
We can help.
Explore other current topics for legal professionals:
You are missing something amazing
Please accept cookies to see the form. You can update your preferences by clicking the button below and accepting all cookies. For more information, please review our Privacy & Cookie Notice.