CCH OneClick is a secure set of cloud tools, accessed in one place and fully integrated with CCH Central so you can connect, communicate and collaborate with clients – any time, anywhere, on any device!
Advisor and client workspaces are connected so you truly collaborate, in a secure way, for messaging and document exchange. Your practice has a single place where you can manage all client communications, and clients have their own document centre for instant access to all their important documents. Collaboration is cloud-based. Access is 24/7.

Proactively support compliance processes while being GDPR-compliant and MTD-ready.

For advisors
Manage all client communication in one place

Never send documents to the wrong client

See your workload and deadlines at a glance

See all clients' data whatever their choice of bookkeeping solution

A single, end-to-end MTD solution

Remain GDPR-compliant

For clients
Access information anytime, anywhere, including past returns
See their upcoming tasks and progress on a clear timeline
Share sensitive information or approved documents via their mobile devices
Collaborate with you in real time
Remain GDPR-compliant
Bringing people and information together in an entirely new way
CCH OneClick breaks down the barriers between online and on-premise systems, making life easier for you and your clients. Never send messages to the wrong contact, see approval statuses at a glance, share data on the move and collaborate in real time.

Watch our short video to find out more.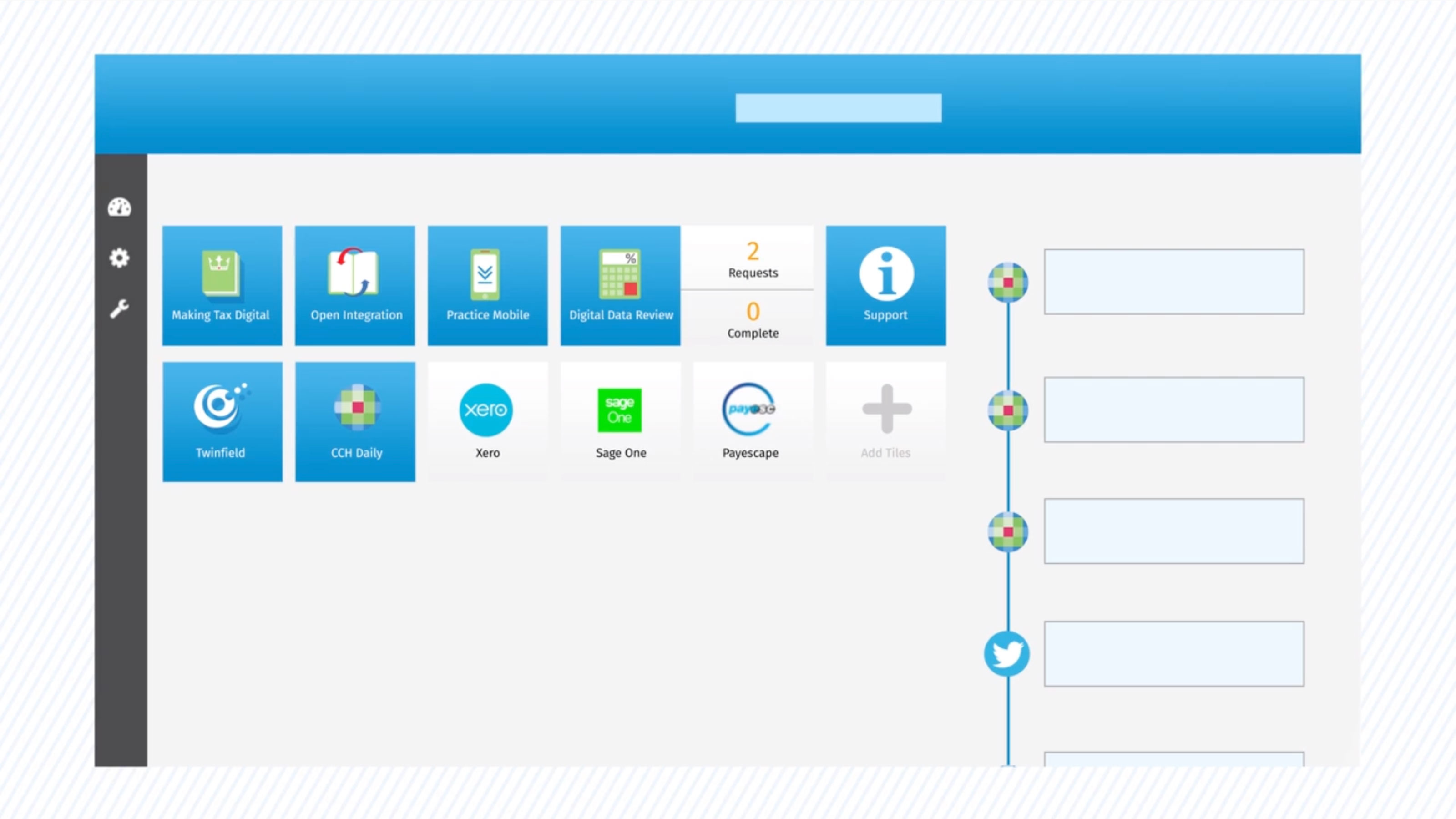 CCH Open Integration
CCH Open Integration functionality enables the efficient transfer of financial data to and from your clients through our CCH Central suite and HMRC for Making Tax Digital (MTD) quarterly reporting. It allows you to easily import client data from products like Sage, Quickbooks, Xero and many more.
Import data from multiple online sources as well as CSV files
Post back adjusted data into your client's online accounting solution
Easily import transaction level financial data, so you don't need to retype
See all of your clients' businesses in one place
Watch this short video to see how CCH OneClick brings information together into a single database with a single set of reporting tools for advisory work and quarterly MTD reporting.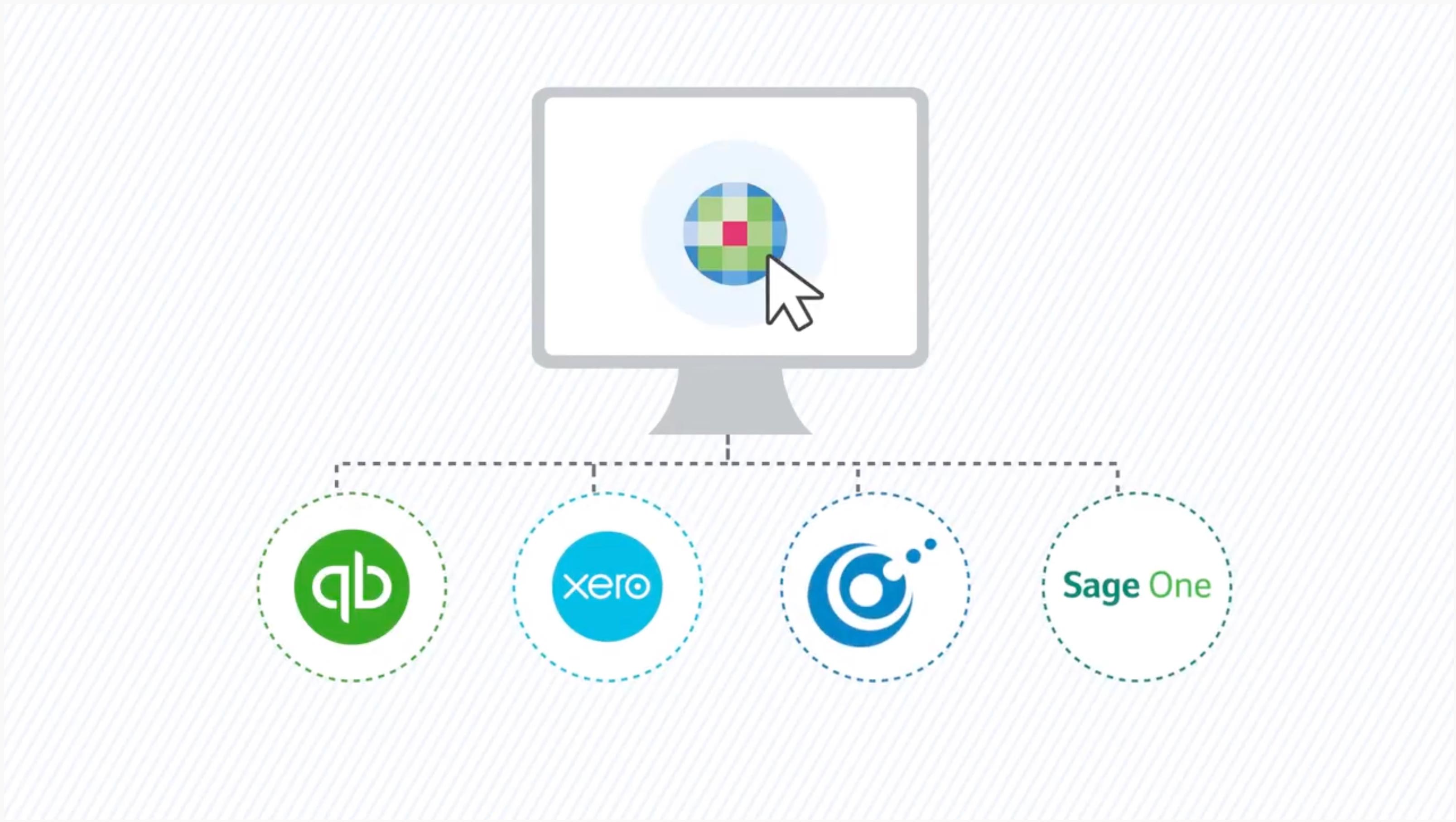 Making Tax Digital
From understanding which of your clients are ready for the transition, identifying the tasks you and your clients need to complete, to submitting your clients, CCH OneClick cloud accounting software provides you with an end-to-end Making Tax Digital (MTD) solution.
Intelligent, user friendly, quarterly reporting solution with seamless integration to CCH Central
A consistent process for MTD, regardless of your clients' bookkeeping package
Easily understand which of your clients are ready for the transition to MTD
MTD Timeline provides a single, holistic view of all practice and client MTD tasks and deadlines
See at a glance what tasks are due to be completed when and by who, and mark tasks as complete
Making Tax Digital for VAT
Watch how CCH OneClick can help you with the MTD for VAT Process including:
How to make submissions with the CCH Central suite and CCH OneClick
Where you create the return and filing to HMRC
Tracking and monitoring clients who have or haven't paid their VAT bill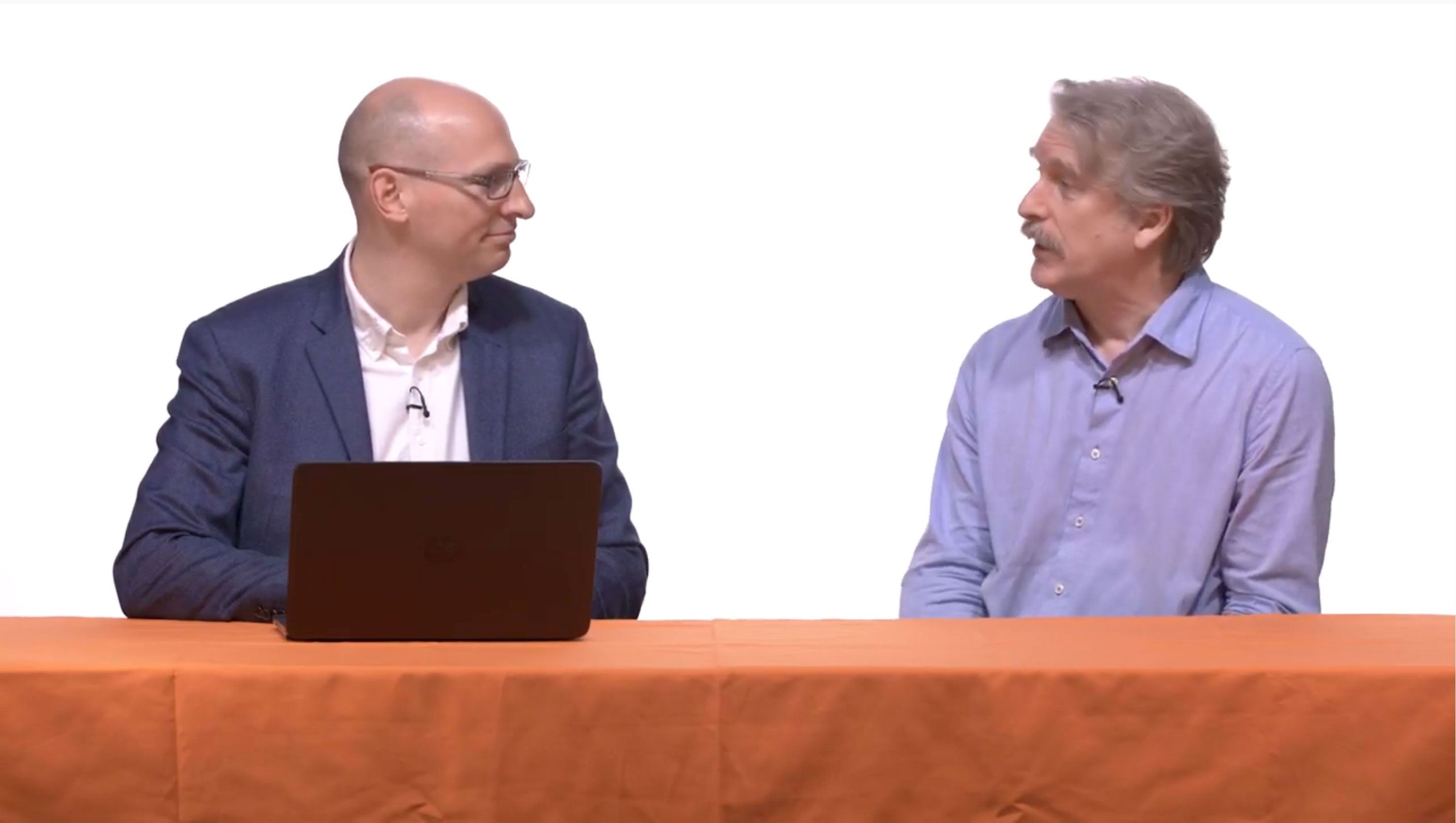 Secure Document Exchange and Approval
A single, secure and intuitive environment for client communication. Using the latest secure encryption standards, CCH OneClick allows your clients to view documents from wherever they are and from any device.
Fully integrated with CCH Central, removing the risk of sending documents or emails to the wrong person
Documents, including final accounts, tax returns, statements and bills, can be sent to clients for approval or rejection
See the status of all outstanding approval requests in real time
Clients can initiate communications with you on information requests
Documents will no longer get 'lost' in someone's inbox
Only acceptable files can be uploaded. For example, executable files cannot be exchanged
Scans all documents during the upload process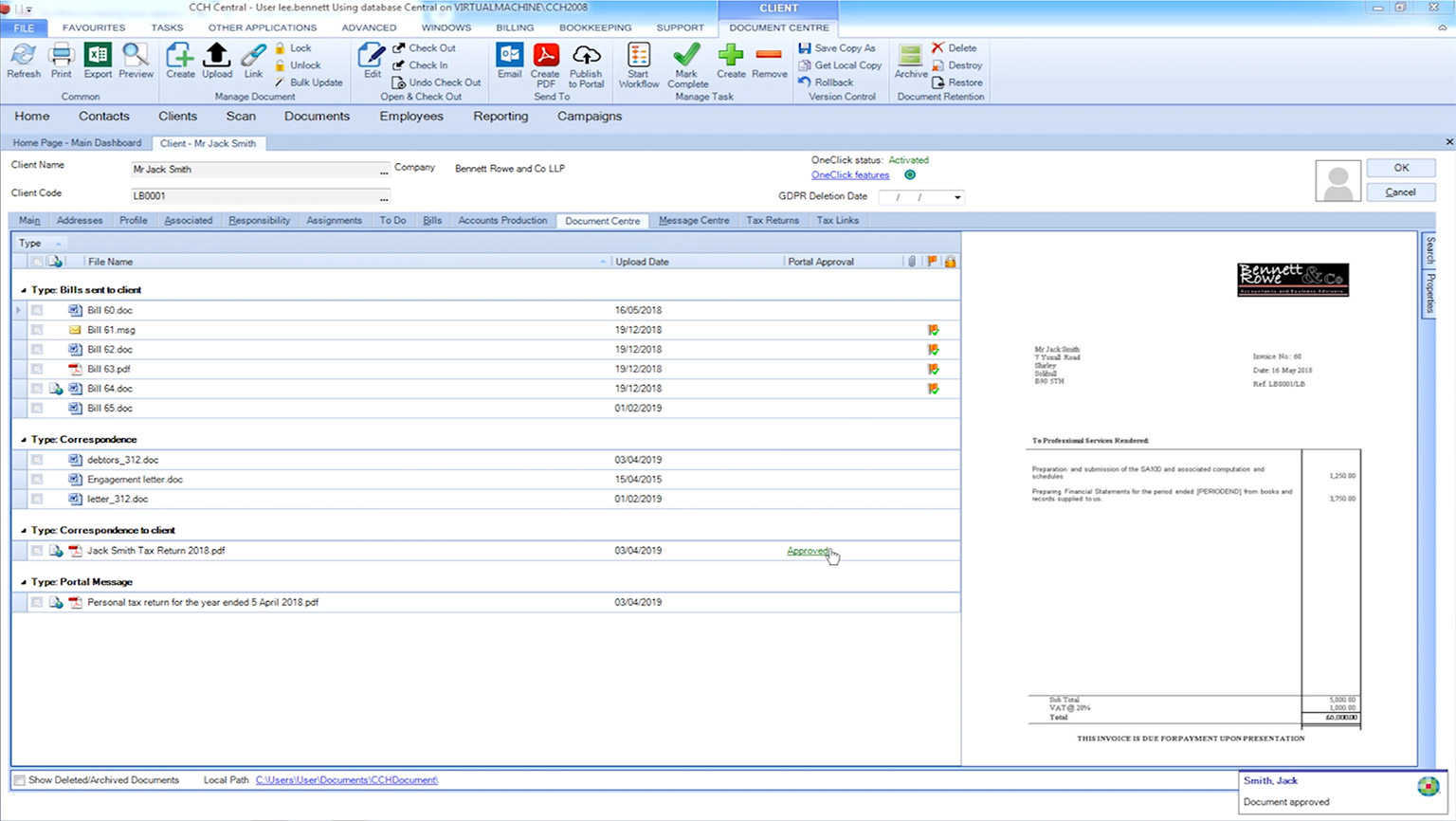 Digital Data Collection
Digital Data Request
A mobile app, available to your clients to see what information you've requested to help assist with the completion of their tax return.
Presents your clients with a list of income sources where they need to provide data
Clients can upload requested information quickly and efficiently from their mobile, available to you in real-time
A single place for you to view all client and HMRC data captured together with the ability to review and populate the tax system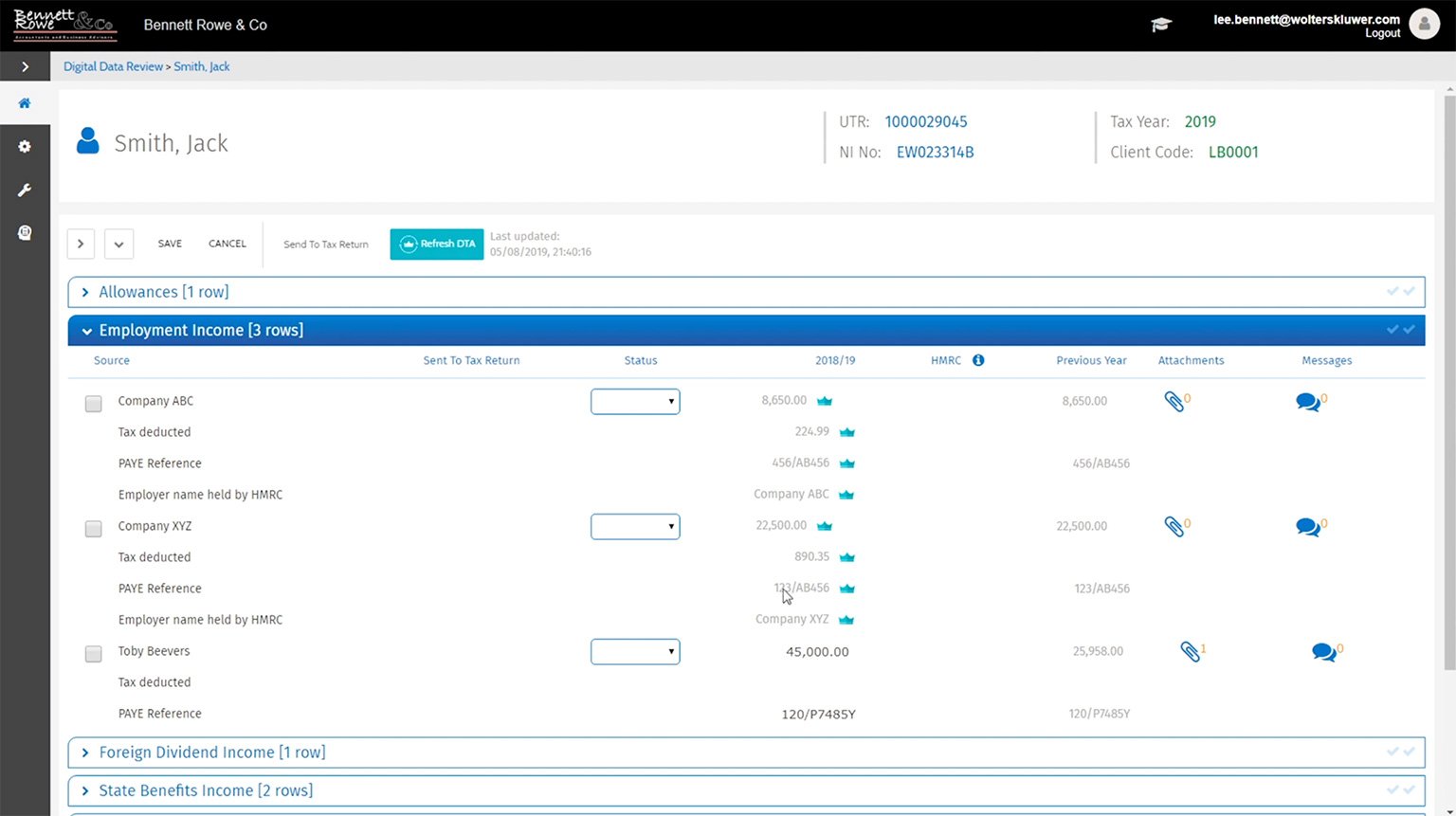 In the past, information requests were sent through the post manually via email. Today, CCH OneClick enables you to digitally send data requests.
Digital Data Review
An area within your CCH OneClick workspace where you can review and see all the tax data that your clients have sent you digitally, along with the data HMRC already hold on your clients' behalf in their Digital Tax Account (DTA).
Data sent to you by your clients (using the Digital Data Request app) will be available to view within the Digital Data Review screen
Commit reviewed data to CCH Personal Tax for even greater efficiencies, by removing the need for manual data entry (coming soon)
People interested in CCH OneClick also looked at
Missing the form below?
To see the form, you will need to change your cookie settings. Click the button below to update your preferences to accept all cookies. For more information, please review our Privacy & Cookie Notice.