Automated tools are changing the role finance teams play and how efficiently they can operate. Embracing digitalisation will improve your accounts production processes.
Fulfilling accounts production commitments is one of the central pillars of compliance for the corporate finance team.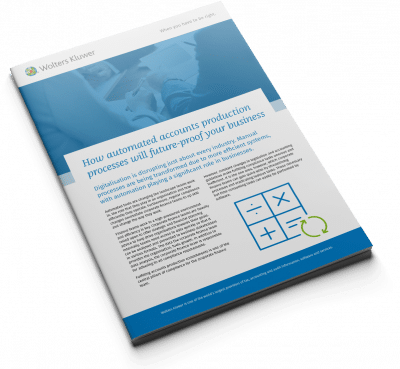 However, constant changes in legislation and accounting guidelines make fulfilling compliance tasks onerous and inefficient. It is the one area, however, which corporate finance teams can gain quick wins by streamlining processes and eradicating tedious tasks. These necessary but time-consuming tasks can easily be performed by software.

Find out how embracing digitalisation will improve your accounts production processes as well as how automated accounts production software can help your business:
Create a high performing finance team
Deal with the compliance burden
Take back control and reduce the opportunity for errors
Halve the time on low value tasks
Harness market leading technology to drive growth
This is a must-read document for any CFO or member of a corporate finance team looking to understand how to increase efficiency, improve accuracy and future-proof their accounts production processes.