Evidence-based, expertly developed content in one solution
Streamline education and training for clinical rotations with technical videos, multimedia, and expert insights, easily accessible through a single point of access, so students, residents, and trainees are fully prepared — in technical expertise, conceptual understanding, and confidence — before they ever set foot in a simulation lab, ICU, or any patient environment.
Lippincott® Medical Procedures is more than just a video library — it's a comprehensive and crucial component of your procedural training collection. Professionally filmed videos demonstrate step-by-step techniques for over 70 core medical procedures performed in a hospital or ambulatory setting. Plus: guidance on instruments and equipment, multimedia images and illustrations, "pearls and pitfalls," and indications and contraindications — all developed by clinical and educational experts.
Why choose Lippincott® Medical Procedures for your program?
Ensure residents and trainees can perform basic, core procedures, everything from line insertions to wound care to PoCUS.
Rely on standardized procedural techniques developed by experts at leading medical training programs in the United States.
Help make clinical rotations fast and efficient.
Support active, self-directed, point-of-care learning.
Easily track usage for reporting to ACGME and other educational accrediting bodies.
Learn more about Lippincott Medical Procedures multimedia modules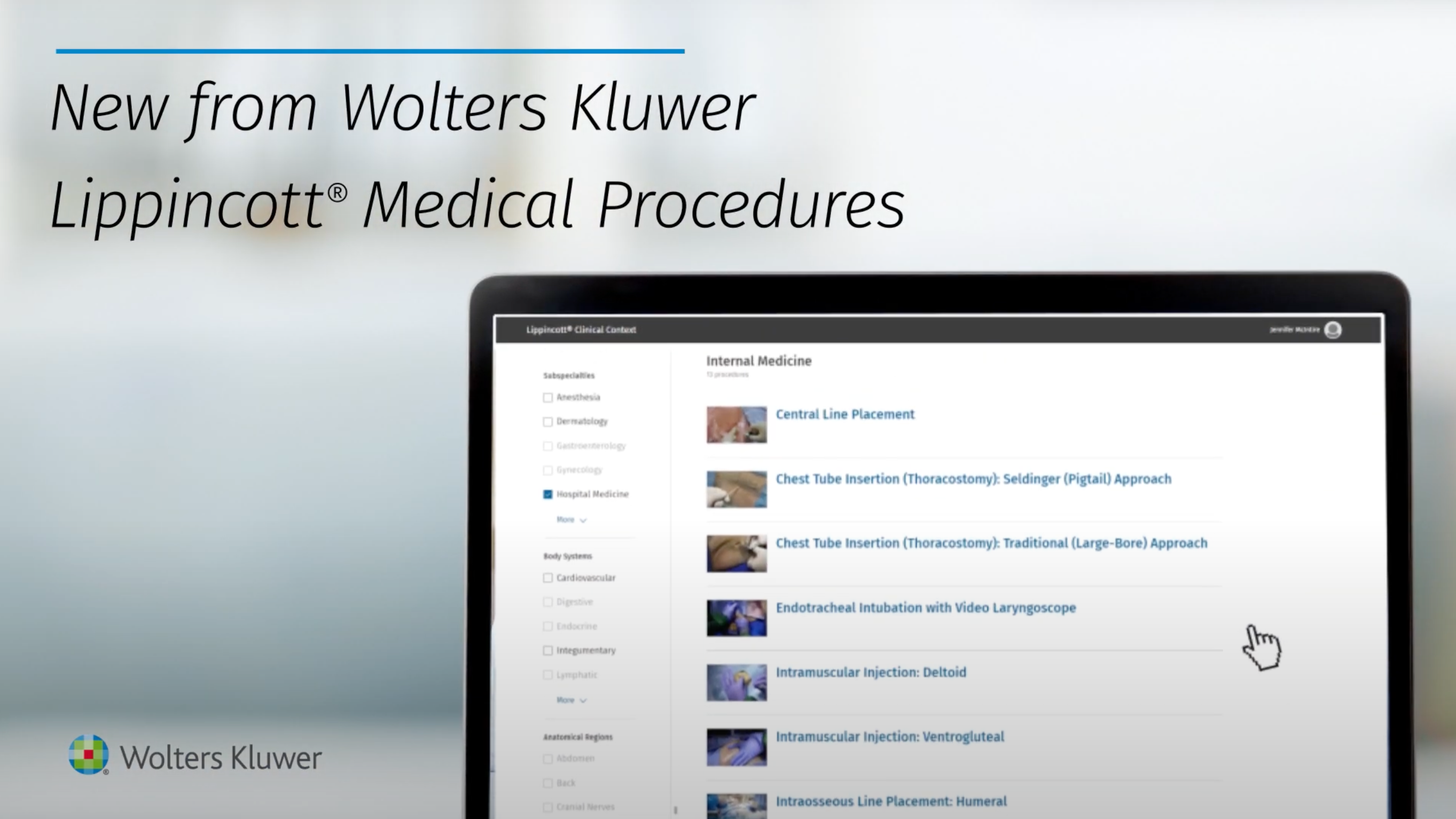 What is Lippincott Medical Procedures?
Lippincott Medical Procedures is a comprehensive internal medicine resident and trainee training solution with easy-to-access skill-building and multimedia modules on how to perform core procedures safely and with confidence.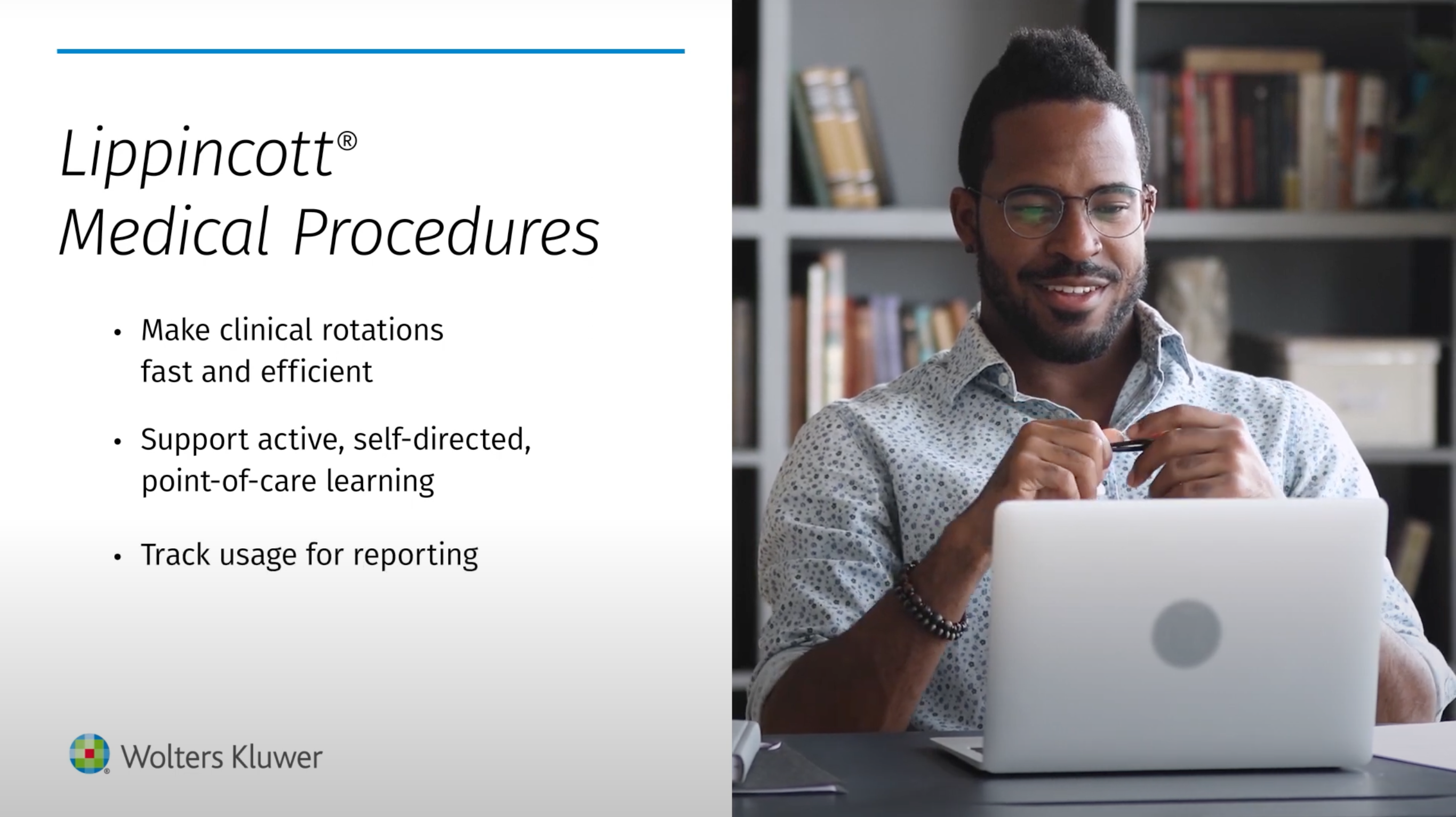 Lippincott Medical Procedures ensures standardized core medical procedure training
Ensure students and trainees can perform the most commonly encountered medical procedures correctly and safely, with an authoritative, evidence-based solution written and professionally filmed by leading training programs.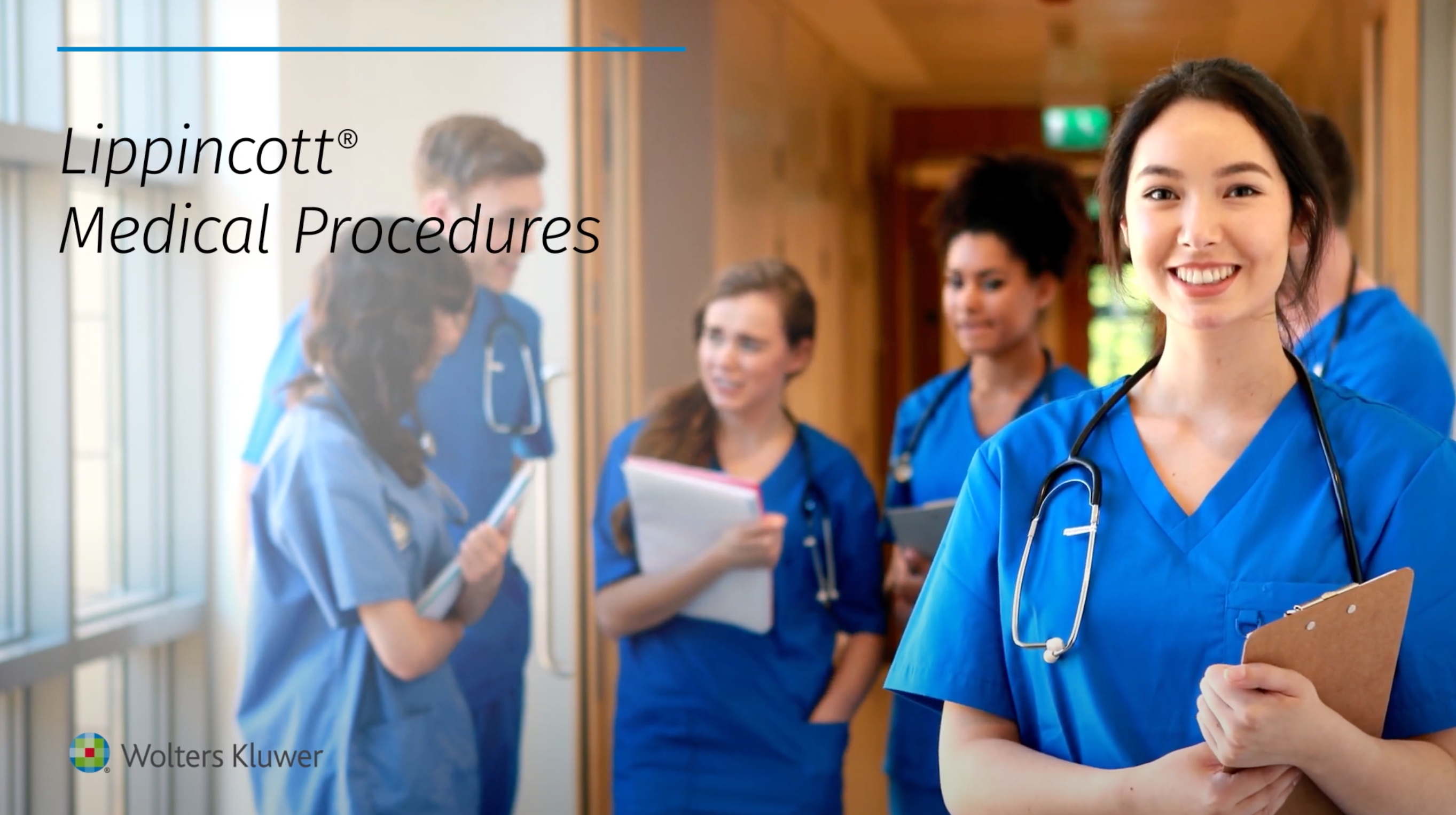 Lippincott Medical Procedures Pearls and Pitfalls
Each procedure comes with a list of pearls and pitfalls created by experts to help trainees deliver the best patient experience. Pearls and pitfalls ease anxiety and help trainees know what to avoid and remember before doing the procedure.
Key features of Lippincott® Medical Procedures
70 resident training modules covering core patient procedures — including PoCUS (point-of-care ultrasound), an important technique for Emergency Medicine departments — in hospital and ambulatory care settings
Professionally filmed, narrated videos depicting step-by-step procedural techniques
In-depth descriptions of key procedural steps, with direct links to the related portion of the video
"Pearls and pitfalls", plus indications and contraindications of each procedure
Lists of required instruments and equipment — export as a PDF or direct to your EHR
Illustrations and multimedia images sourced from leading residency training programs
Two versions of each module — for either a quick refresh or more in-depth focus
Mobile optimization for easy access and use at the point of care
Simple, intuitive content navigation and easy-to-use interface
Learn more about Lippincott® Medical Procedures and how it can help your institution.
Our sales representative will share how we can streamline your education and training for clinical rotations.