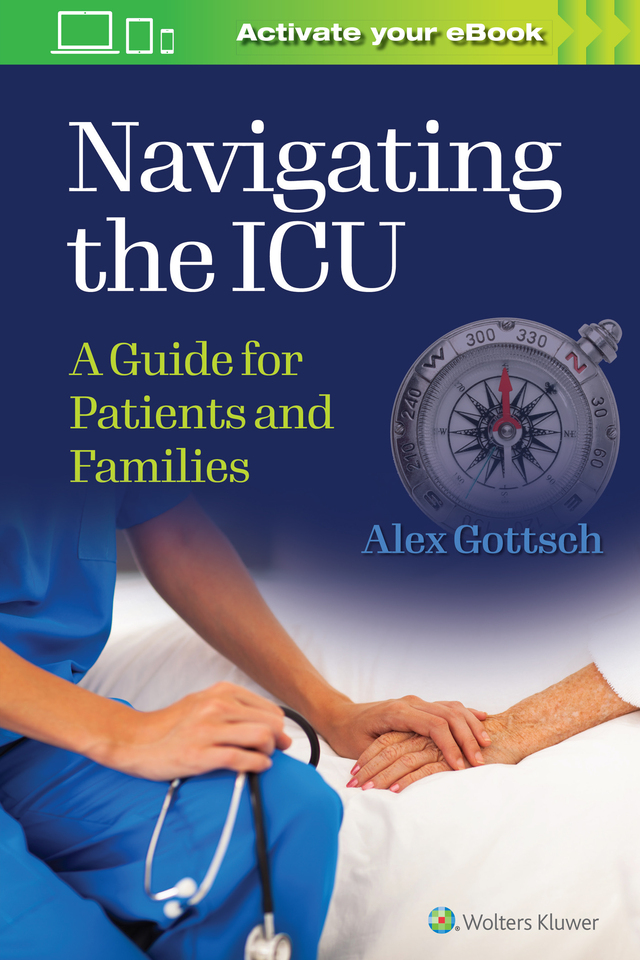 What: Navigating the ICU: A Guide for Patients and Families by experienced intensive care unit (ICU) nurse, Alex Gottsch, is now available. This patient-focused, highly informative handbook provides patients and their families information on navigating the complexities of the ICU. The ICU can be a highly stressful setting where life-changing decisions often need to be made quickly by patients and their families. This book aims to improve the entire ICU experience by empowering the patient and family in partnering with the medical staff.
This compact guide provides insight into how the ICU works, from the role of each member of staff, to common procedures, medications, and laboratory tests. Author Alex Gottsch, an ICU nurse, clearly explains many topics, introduces helpful resources, provides answers to common questions, mentions critical questions to ask, and highlights important considerations for during and after ICU care. A foreword by Patricia M. Davidson, Dean Emerita of The Johns Hopkins School of Nursing, is included in this handbook, published by Wolters Kluwer.
Who: Alex Gottsch MHS, MSN, RN received his master's degree in public health from Johns Hopkins School of Public Health, and returned for his master's in nursing, graduating from the Johns Hopkins School of Nursing. He began his nursing career at Duke University Hospital in the ICU Float Pool. After working throughout Duke's adult ICUs, Gottsch continued to learn from the best ICUs across the country as a travel nurse, working during the pandemic in California, Washington, Arizona, and Texas.