UpToDate Helps Kurashiki Central Hospital Deliver World-Class Healthcare
About Kurashiki Central Hospital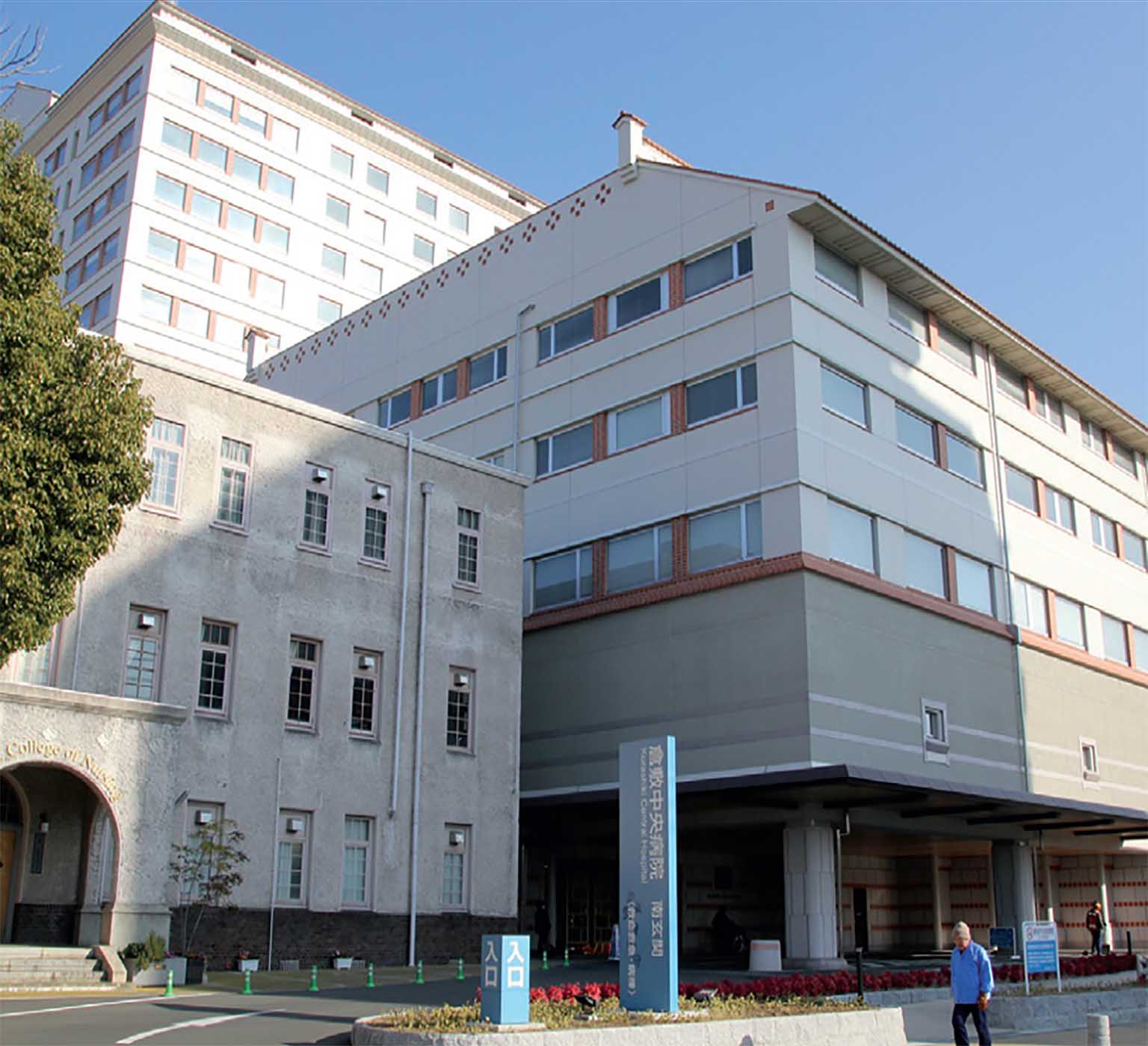 Kurashiki Central Hospital is a private teaching hospital founded by former president of Kurashiki Boseki Ltd., Magosaburo Ohara, committed to providing quality healthcare for the 800,000 people in the western district of Okayama Prefecture in Japan. Over the last 9 decades, the hospital has seen growth and success, and today more than 1,000 inpatients and 2,700 outpatients are treated at Kurashiki Central Hospital each day.
Embracing Evidence-based Medicine to Provide World-Class Care
In 2008, Kurashiki Central Hospital subscribed to UpToDate for institution-wide evidence-based clinical decision support. The mission, product and services of UpToDate support all the fundamental principles of Kurashiki Central Hospital and align with the hospital's core values. Kurashiki Central Hospital focuses on three main principles: commitment to successful patient outcomes, integrated treatment for the whole patient, and utilization of technology and resources that support evidence-based care.
Patient-Centered Care
The first principle of Kurashiki Central Hospital is to provide safe, personalized and effective treatment which results in successful patient outcomes and maintains high ethical standards. To support this mission, Kurashiki Central Hospital continues to invest in continuing medical education for all physicians. Research has shown that UpToDate plays an important role in medical education; in fact, the use of UpToDate for 30 minutes per day resulted in increases in test scores equivalent to a year of residency1.
Physicians At Kurashiki Central Hospital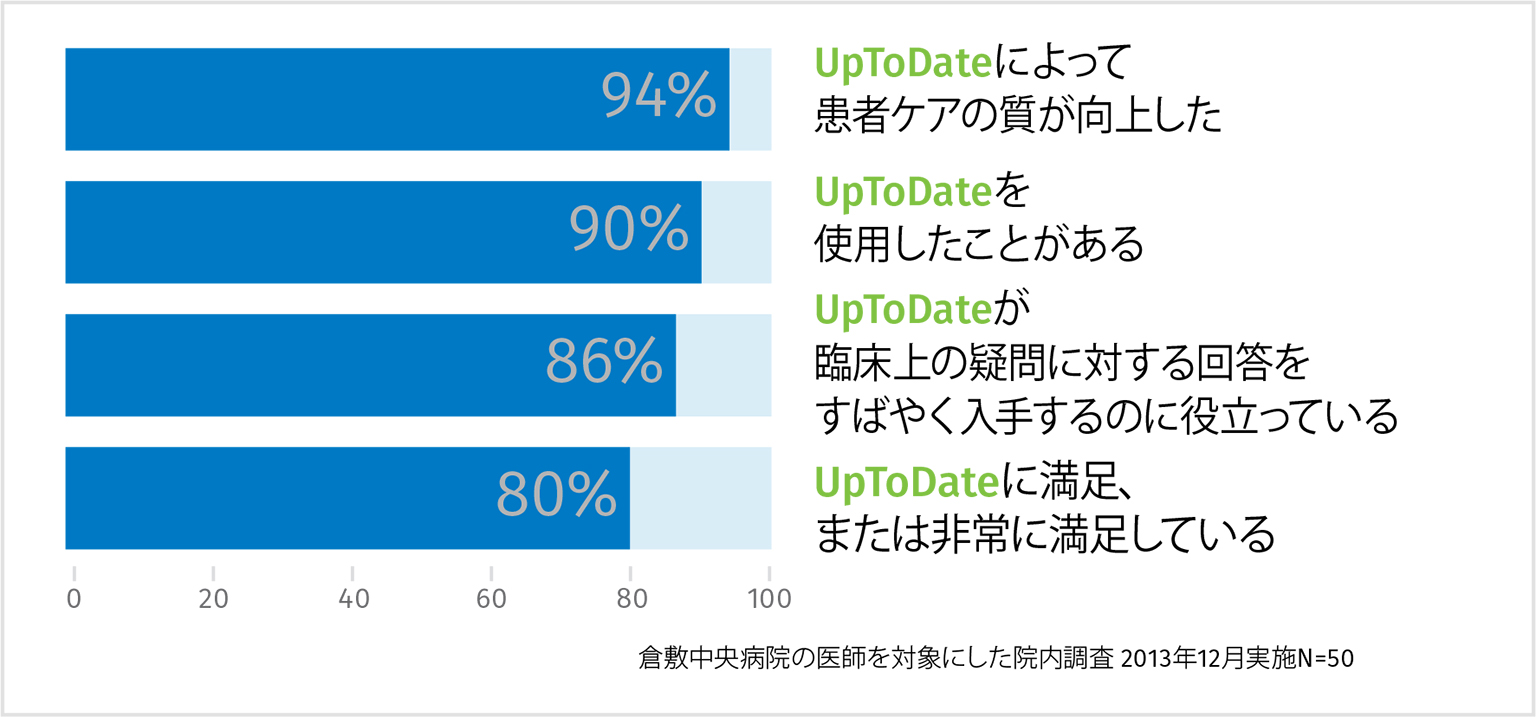 "UpToDate content is written and arranged in a way that reflects how physicians think and practice," said Dr. Toshio Fukuoka, M.D., Chief Director of the Emergency and Critical Care Center, the Department of General Medicine, and Director of the Department of Research and Medical Education at Kurashiki Central Hospital. "With more than 10,000 clinical topics, UpToDate is one of the most useful resources for our physicians – not only for practicing, but also for their clinical case studies, research, or presentations."
Dr. Toshio Fukuoka has also found that doctors of all backgrounds use UpToDate while practicing. "Some senior doctors from the cardiovascular and surgery departments mentioned to me that the comprehensive review of medical journals, UpToDate is a great electronic resource where they can find graded recommendations easily and save themselves a lot of time."