Happy Saint Patrick's Day, Firecrackers! With the right resources and a strategy for success, you won't need the luck of the Irish to earn the Step 1 score of your dreams.
Firecracker integrates well with other popular resources for medical students, and serves as a replacement for many of them. Most importantly, studying efficiently through Firecracker will give you more time to spend doing what you love with friends and family. Rob is a third-year medical student at the University of Virginia who used Firecracker alongside his classes during first and second year to gradually build up his base of knowledge, leading up to this fantastic Step 1 score report.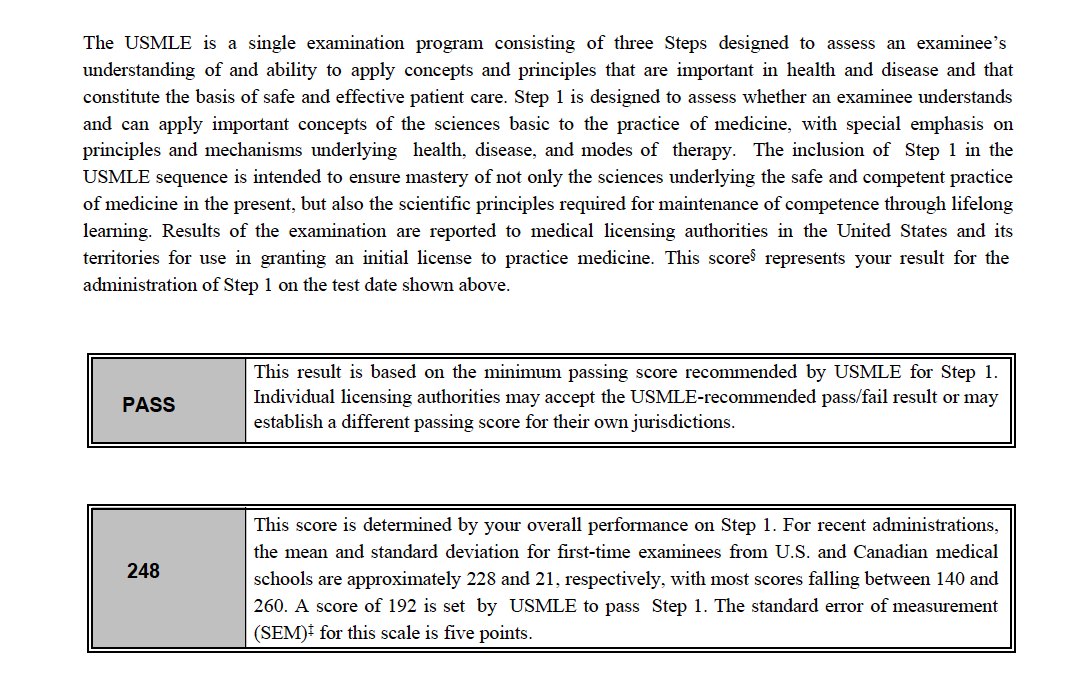 "I first started using Firecracker regularly prior to returning to medical school (a little complicated because I stopped half way through the first year to do research for one year and then returned where I left off the following year), so I started reviewing topics about 3 months prior to returning to school and used it regularly throughout there remainder of my first year, over the summer and finishing second year up to Step 1. I did not use it during my month of dedicated Step 1 studying as I just stuck to UWORLD Qbank questions but I did use a lot of Firecracker's USMLE-style questions throughout the year when I was doing the specific systems.
Overall my goals with Firecracker were simple—to retain material learned in class. Simply put, anyone in medical school is smart enough to learn something for two weeks, but it takes adaptive studying and dedication to repetition along with active integration of various systems for actual retention and recall. This was by far and away the best way to maintain material that was learned in class, period.
My best advice, which I have given to several first years, is to start early and only use it to review material presented in class—do not feel compelled to try and necessarily learn through Firecracker. While it is possible, dedicate your time in class using material and resources provided and stick a to a dedicated study plan where you are always doing some Firecracker questions daily—don't put it off because it will be good in the long run.
To be honest, my dedicated Step 1 studying consisted of one month—December 21st to January 20th—of primarily doing First Aid and UWorld questions along with listening to Pathoma and Goijan lectures. I only went through UWorld once and on average was spending only 4-5 hours a day of dedicated study, including the audio lectures. All this being said I likely could have gotten an even higher score, but there was some serious decreasing returns on time investment in contrast to what I valued to do instead, like spend time with friends and family. My Step 1 studying was during the year using Firecracker; to put it strangely if you do this along with dedicating your efforts in class when the material is presented, you may actually 'enjoy' your dedicated period of Step 1 studying and feel somewhat compelled like I did to only spend 4-5 hours a day during this specific time. In the end it's your choice and I have no regrets, only great memories of spending more time with family and friends rather than staring at First Aid."
As Rob mentions, you can ultimately increase your USMLE score by putting in additional time to doing questions in Firecracker and studying through other methods. Now is a great time to start your free Firecracker trial, whether you're a premed, a first year, gearing up for Step 1 this June, or a non-traditional student like Rob. We can't wait to hear how well you do on your major exams! It's not blarney— Firecracker really works!