Firecracker members include premedical and medical students from the USA, Mexico, Canada, Australia, India, Israel, Japan, Europe, and the Caribbean. We recently posted a few success stories from Caribbean medical students who used Firecracker to earn fantastic Step 1 scores. Here's how one Ross University third-year scored a 257 on Step 1, and here's how Roland, a third-year at Saint George's University, scored a 265 on the same exam in 2014.
Scoring highly on USMLE Step 1 is a crucial feat for matching into the competitive specialty of your choice, particularly for international medical students and graduates who wish to practice medicine in the USA. Mr. Rubin is a third-year medical student at Ross University in the Caribbean who used Firecracker regularly up until the day before his Step 1 date. Here's his perspective on how he ultimately earned a 246 on Step 1 of the USMLE: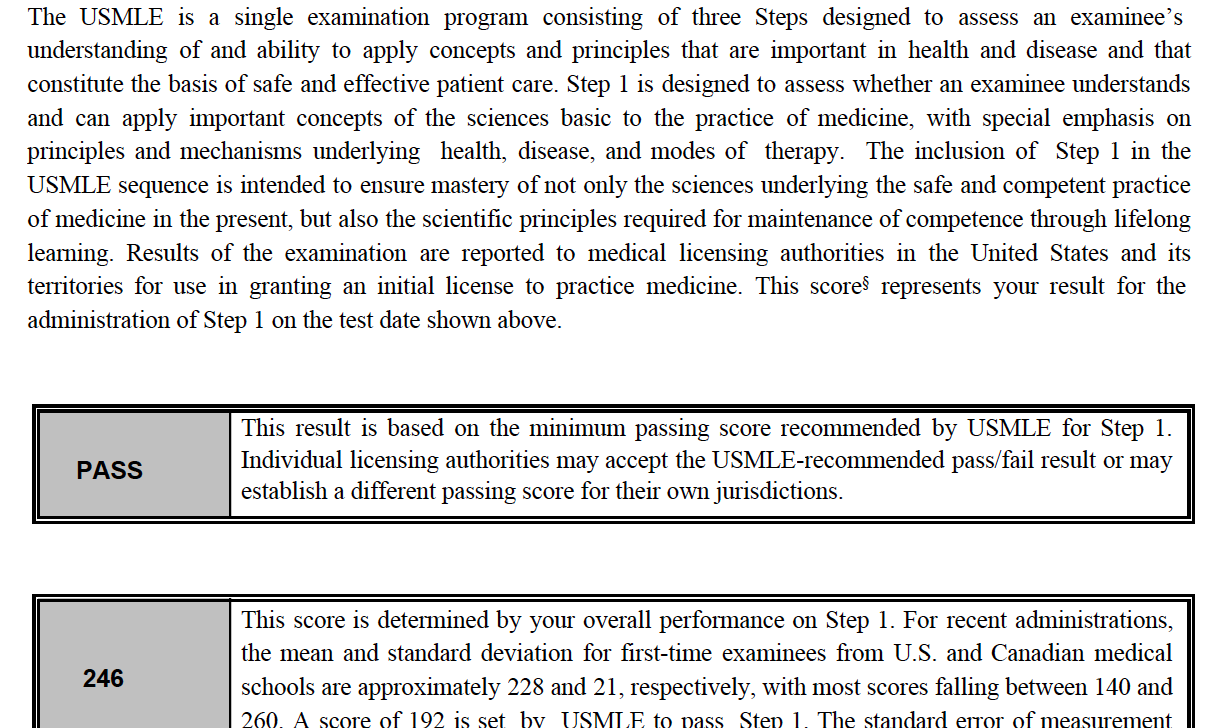 "I started using Firecracker during the 2nd half of my first year after I read some really interesting data that my neuro pharm teacher worked up. The study was what students used for a study product vs their GPA and Step 1 score. The best results were with students who used Firecracker and UWorld together starting in their first semester. So I decided to give it a try, I instantly fell in love with Firecracker because it keep me engaged rather than falling asleep reading incredibly long and boring books. I have never been able to sit down and just read a chapter and have it stick, so Firecracker was exactly what I needed. I also really like how responsive the editors are to my feedback. I was constantly sending feedback either for errors or how to make a questions a little more clear. The turnaround time to corrections was always very quick.
As for my goal with Firecracker, I did not want to settle with getting mediocre scores and skating my foundations of medicine. I want to finish medical school with a 4.0 and crush my board exams. I'm not here just to pass, I'm here to kick ass!
Every time I started a new block (like heme & lymph II) I would get rid of all my previously flagged topics. After going to class I would flag all of the relevant material and do those questions and annotate my First Aid book with missing details before review my notes from class. By the end of the block I would be doing close to 300 Firecracker questions a day. I always felt extremely prepared for the exams my school gave us.
I used Firecracker all the way up to the day before Step 1. The mobile app made it much easier to use when I was on the go taking care of errands.
I would highly recommend using Firecracker, in fact 6 of my close friends used it and our scores ranged from a 242-257! If you want to use a product that will help you not only rock your exams, but have you feeling confident about practicing medicine in the future, then Firecracker is the product you are looking for."
We hope that whether you are a student interested in medicine in the USA, Caribbean, or another country, you'll give the free 30-day trial a shot for full access to this software. As Rubin mentions above, Firecracker integrates seamlessly with other popular Step 1 preparation resources such as First Aid and UWorld. Everything we hear from research and testimonials tells us that getting crackin' during your first year of medical school will lead to best results on Step 1 and beyond. Firecracker's dedicated mobile app for iOS and Android smartphones and tablets is fully offline-functional, making your study material more accessible than ever. Have a crack at studying with Firecracker, and you could be our next guest author on this blog!