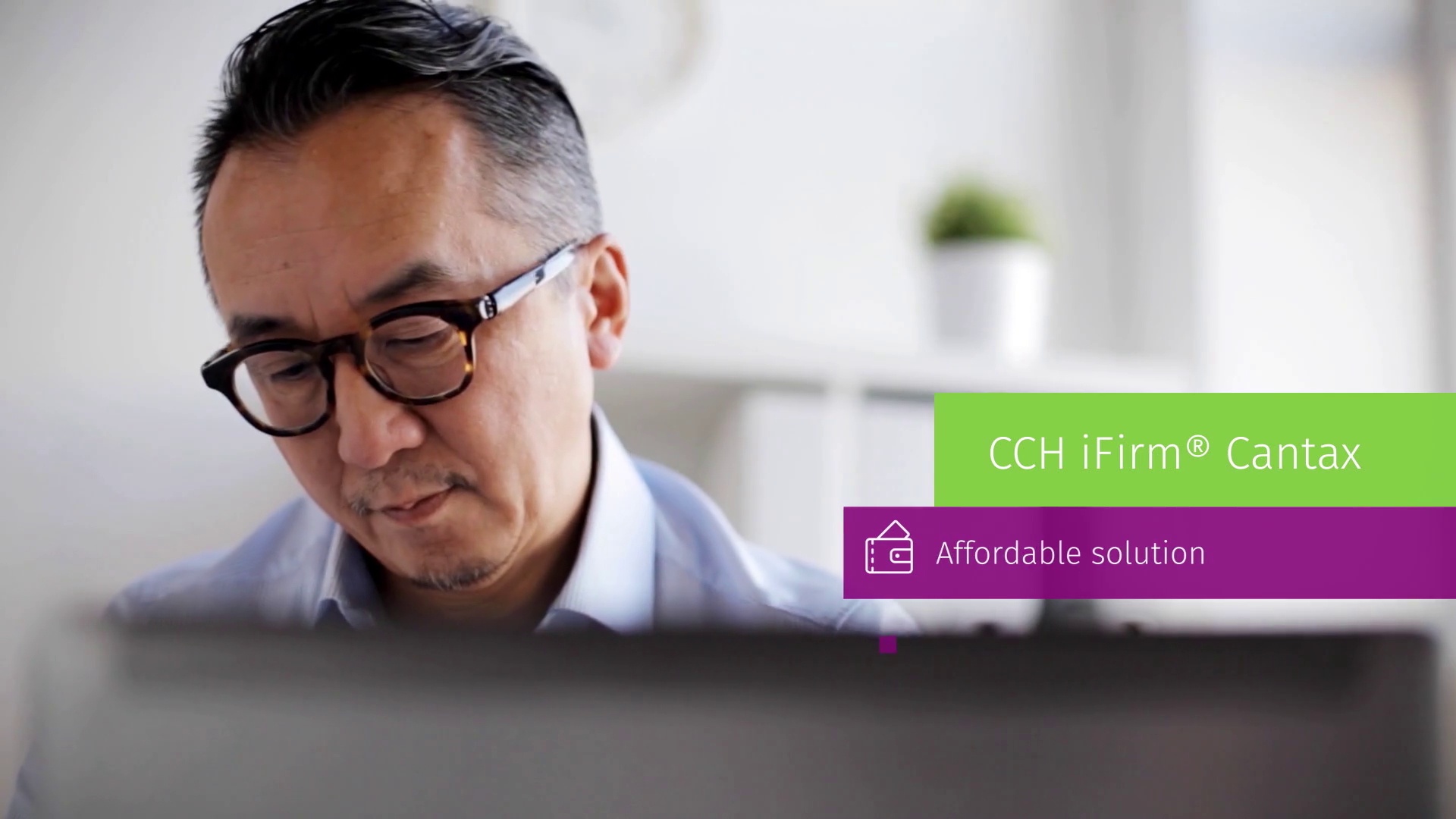 Features Focused on Productivity
Productivity Features
A new way to easily input data and save time with Quick Entry. Also take advantage of Auto-Fill My Return (AFR) to speed up your tax preparation process.
Integrated with CCH iFirm Portal
Securely communicate with clients, save time on file assembly and eliminate shipping costs while securely communicating with your clients. You can send documents (e.g. tax returns) to clients with only two clicks.
Multi-year, multi-product, same software
Access your T1, T2, T3, and Forms all from one software. You can also access prior year returns from a simple click on the same software.
Work from anywhere at any time on any device
As the first cloud-based tax compliance software, you can work at the speed of a desktop with the power of the cloud from anywhere at any time.
Minimize Risk and Be Accurate
Robust calculations and over 9,000 built-in diagnostics reduce errors, provide unmatched reliability, and deliver an industry leading EFILE acceptance rate (98%)
Always up-to-date and backed up
Automatic updates happen in real-time with zero installations to worry about. Your data is secure and always backed up with 100% Canadian hosting, so you can reduce IT costs.
| | | |
| --- | --- | --- |
| | CCH iFirm Cantax | CCH iFirm Taxprep |
| Tax Preparation | | |
| Bilingual product for all provinces | | |
| Handle complex tax situations | | |
| AFR (autofill my return) | | |
| Customize calculations (Attach Spreadsheet) | | |
| Quick Entry | | |
| Comprehensive Data Review Mode (Xpress) | | |
| Custom filters for review mode | | |
| Link between associated corporations (T2 data coupling) | | |
| Import/Export to Excel/CSV file | | |
| Handle specialized industry returns (T2 SI module) | | |
| Advanced planning forms | | |
| Predefined Templates | | |
| Customize predefined templates | | |
| Create additional custom templates | | |
| Roll Forward | | |
| Batch Roll Forward | | |
| Highlight on fields where data was entered last year | | |
| | | |
Contact us today to get a better understanding of how CCH iFirm Tax Compliance Solutions can help you and your firm grow