Expere® can handle the depth and complexity of today's regulatory environment.
Expere® applies comprehensive, automated compliance logic to transactions and builds consistency throughout your organization.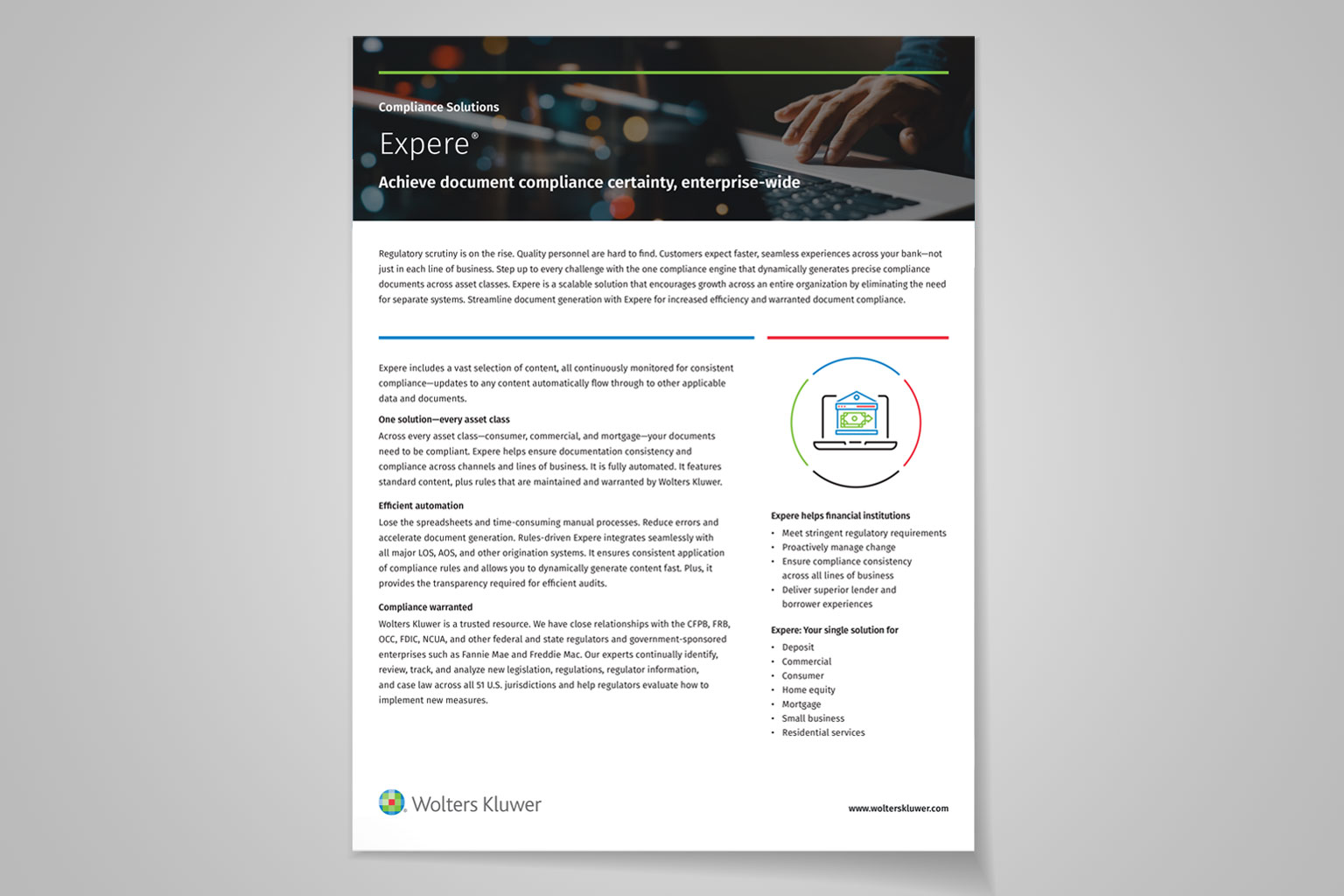 Expere delivers compliant content across all business lines

Expere improves efficiencies and encourages growth across the entire enterprise by managing all aspects of compliance documentation – from automated document selection to document assembly and packaging.
Enables financial institutions to more immediately make document updates and roll out new deposit products and loan programs faster and more conveniently.
Provides access to the latest compliance documentation, while allowing you to make updates and add content for complete compliance confidence.
Centralizes the management of compliance content, and provides the tools and processes to implement changes seamlessly — and automatically.
Offers patent-pending data collection and document viewer capabilities that allow you to make updates and collect data independently from third parties without changing your workflow.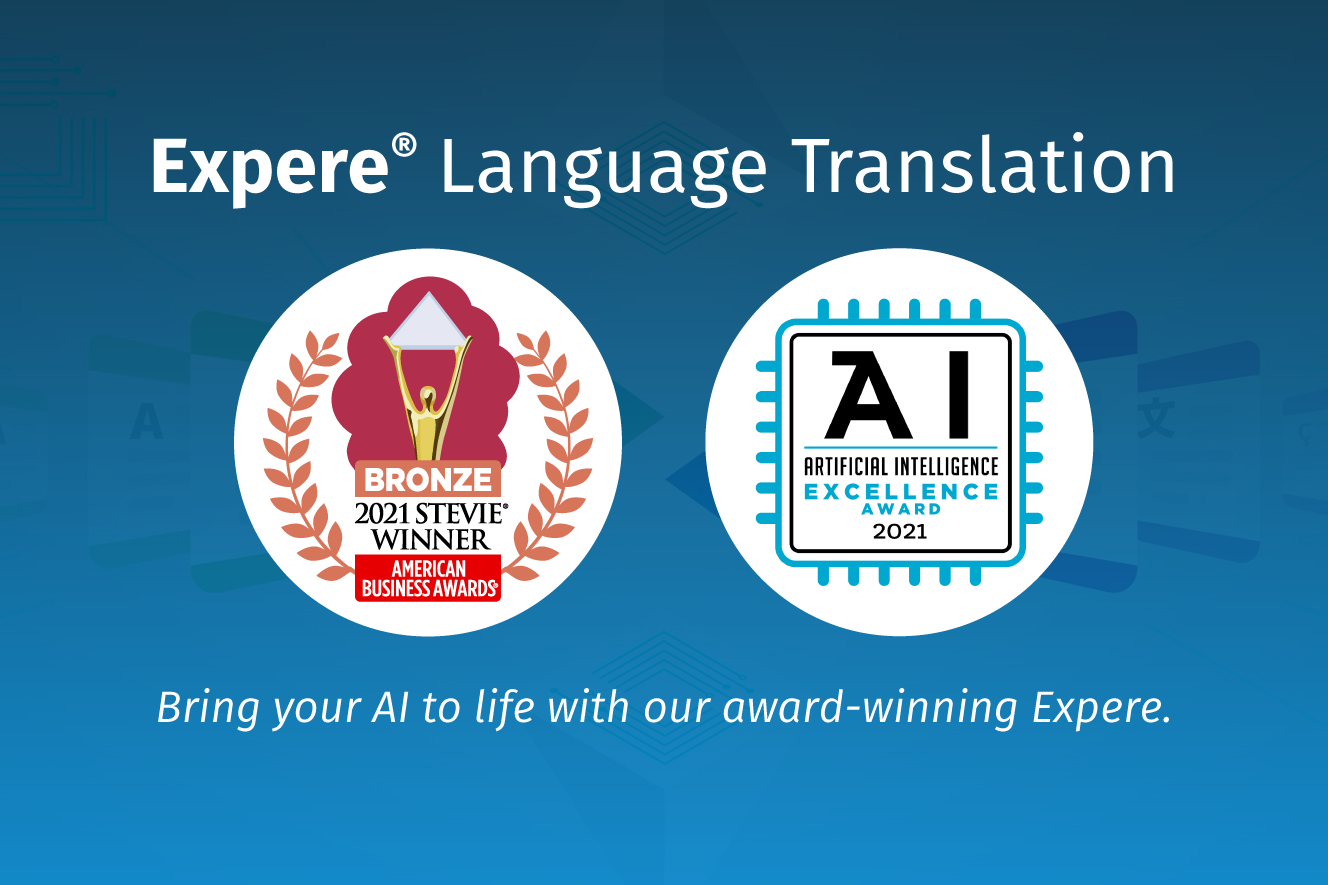 Expere® Language Translation
Expere® Language Translation is an artificial intelligence financial document translation system which leverages proprietary, curated, compliance dictionaries and linguistic and compliance experts to deliver highly accurate, scalable, and fast translation capabilities for financial institutions.
Wolters Kluwer E-Sign
Online document signing built for the banking industry.
Ordering and Billing Support
Phone: 800-552-9410 Ext. 1123652