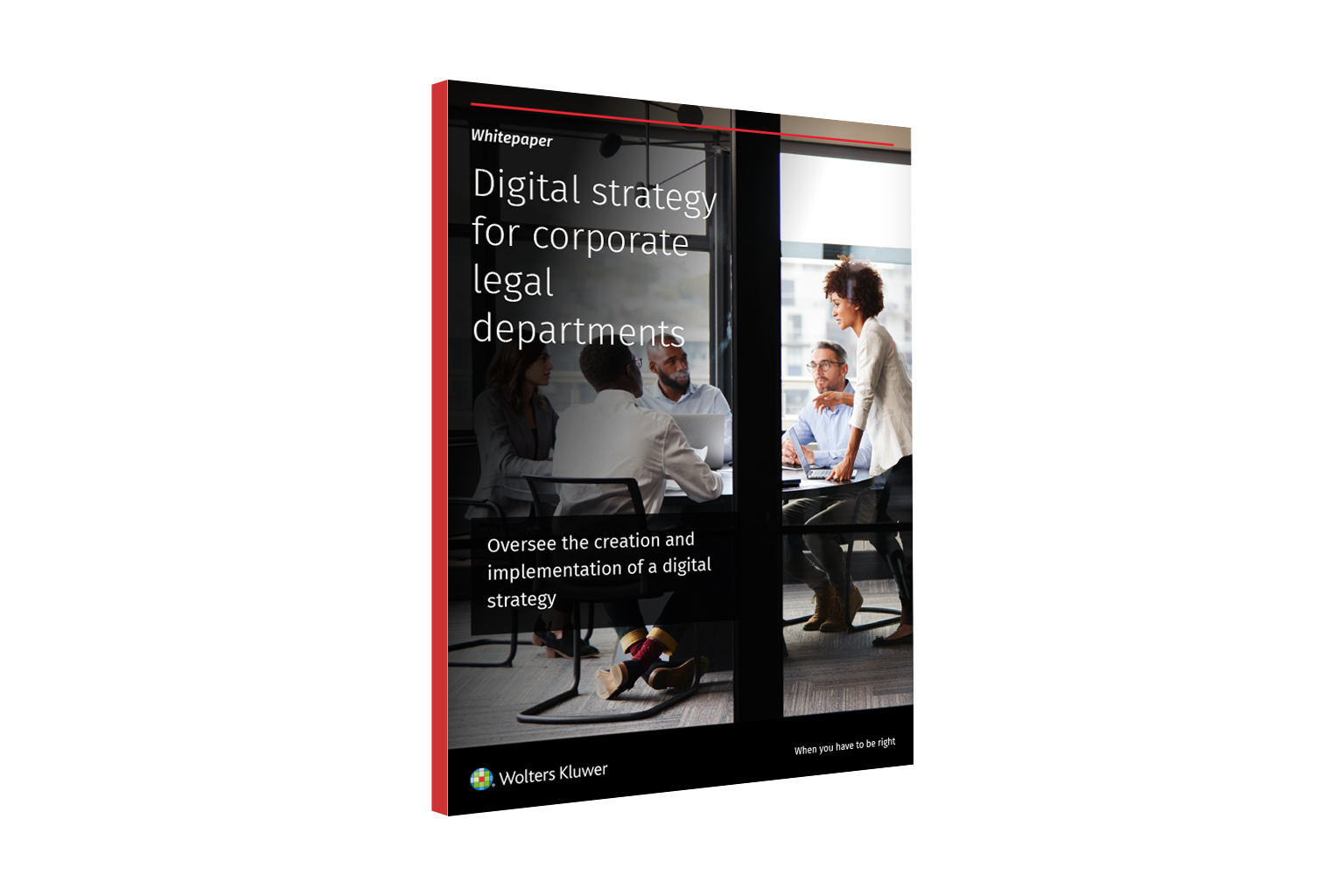 Digital strategy for corporate legal departments
Corporate legal departments across Europe are ready to focus on digital initiatives but struggle with translating their ideas into actions.
Without specific milestones, legal departments are likely to end up investing in technology that doesn't address their challenges or create a digital strategy that doesn't fit the projected needs of the department over the next three years.
In this whitepaper, you'll learn the essentials of digital strategy including a step-by-step guide to creating a digital strategy for your legal department.
Related insights: Digital Transformation
Software solutions to help with digital transformation
legal software
Need help finding the right software?
We can help.
Explore other current topics for legal professionals:
Missing the form below?
To see the form, you will need to change your cookie settings. Click the button below to update your preferences to accept all cookies. For more information, please review our Privacy & Cookie Notice.