't Jampens en Lesage is a small office in Anzegem-Kortrijk consisting of four lawyers and an administrative assistant. Every day, they focus on civil law, family law, administration, corporate law and criminal law. We have been using Kleos since 2014 to manage our files digitally. One of the lawyers, lawyer Greet Coucke, comments on her experience.
https://coucketjampenslesage.be/
More time for legal work
The need for a file management program arose mainly from a general lack of time. We were looking for a tool that could support our work. Kleos offers us a solution in various areas: preparing and sending documents and e-mails, recording time spent on cases, invoicing… Kleos saves us a lot of time. Primarily by consistently ensuring a good cash flow, by always accurately recording time spent on cases and costs, by the smooth invoicing, the follow-up of payments and the accounting processing. This frees up time for legal work.
The Kleos for Outlook add-in is another feature that saves us time in the e-mail management. Previously, you were not sure which e-mails you had already submitted. The add-in itself searches for the corresponding file. You just need to confirm and they will be written into the correct file.
Easy to use
We have still used the predecessor of Kleos, Jurisoft Plus. For us, it was not such a great step to Kleos and we could easily continue to manage the office and our files. For our secretary, who joined the office later, it was definitely a smooth start. She quickly found her way into her new program thanks to the intuitive working environment. Our office is also located in three different locations. The system avoids having to carry out many moves and transfers and allows for smooth cooperation wherever we are. The DPA integration and digital supporting documents also facilitate remote work. We do not have to take our papers to court any more. Kleos has contributed to the growth of the office since we started using it. For example, in September 2021, a new lawyer could join the firm, which now allows us to operate regionally in Anzegem-Kortrijk and Roeselare. Without Kleos, that would not have been possible.
--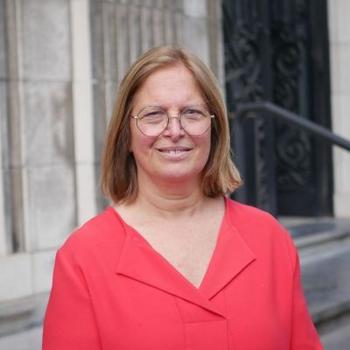 Meester Greet Coucke
Coucke – 't Jampens en Lesage Law Firm
Belgium