Commercial Leasing
Property Law NSW
Property Law VIC
Property Law QLD
CCH Pinpoint® Property Law delivers the information you need to understand how changes to law will affect your clients.
Seamless connections between commentary, legislation, cases, practical tools and precedents saves you enormous time.
Gain invaluable efficiencies
CCH Pinpoint® best in class search and browse experience provides you with quick access to:
Practical, detailed commentary.
Hundreds of precedents.
Regular case reporting of relevant Supreme Court and High Court decisions, key acts and regulations.
Headnotes to cases which provide a quick guide to matters raised in the decision.
Intuitive topic guides.
Navigate complex issues with ease
Written by specialist practicing or ex-practicing property lawyers, CCH Pinpoint's property law practice area modules comprehensively cover:
Estate agents and auctioneers
Disclosure requirements
Preliminaries to contract
Contract for sale
Enquiries, settlement and registration
Title and planning matters
Problems and remedies
Leases and tenancies
Land subdivision
Mortgages
Easements and covenants
Position pending completion
Strata/community schemes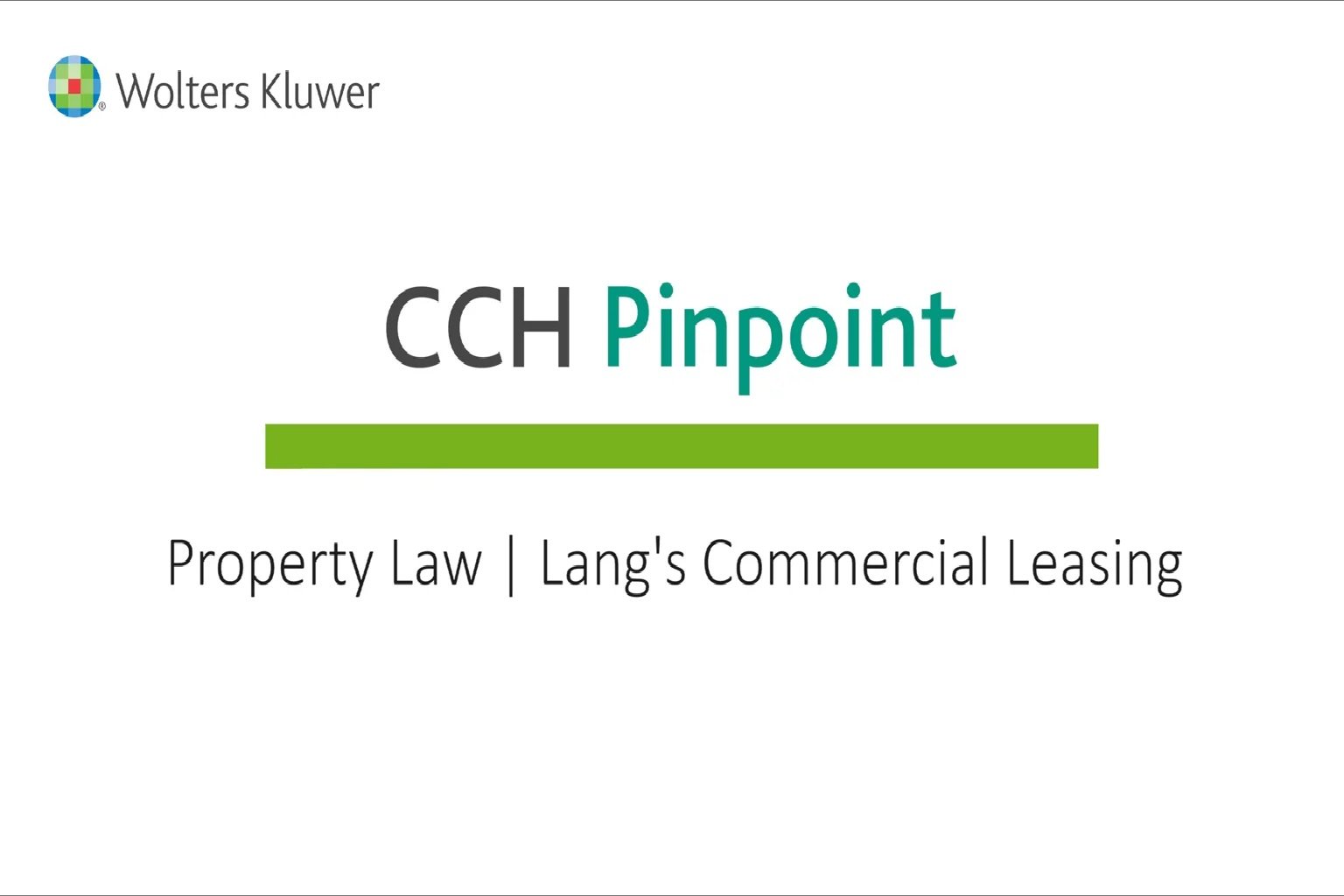 CCH Pinpoint® Lang's Commercial Leasing – Product demo
Watch our short product demo video showcasing our practical tools within the CCH Pinpoint® Property Law – Lang's Commercial Leasing module. We've included checklists, precedents, instruction sheets and case examples developed by legal practitioners to improve your efficiency.
Experience CCH Pinpoint® for yourself.
You are missing something amazing
Please accept cookies to see the form. You can update your preferences by clicking the button below and accepting all cookies. For more information, please review our Privacy & Cookie Notice.