Health
08/11/2016 12:00:00 SA
PassPoint usage and efficacy report University of Saskatchewan College of Nursing
Download this free white paper from the University of Saskatchewan College of Nursing by completing the form.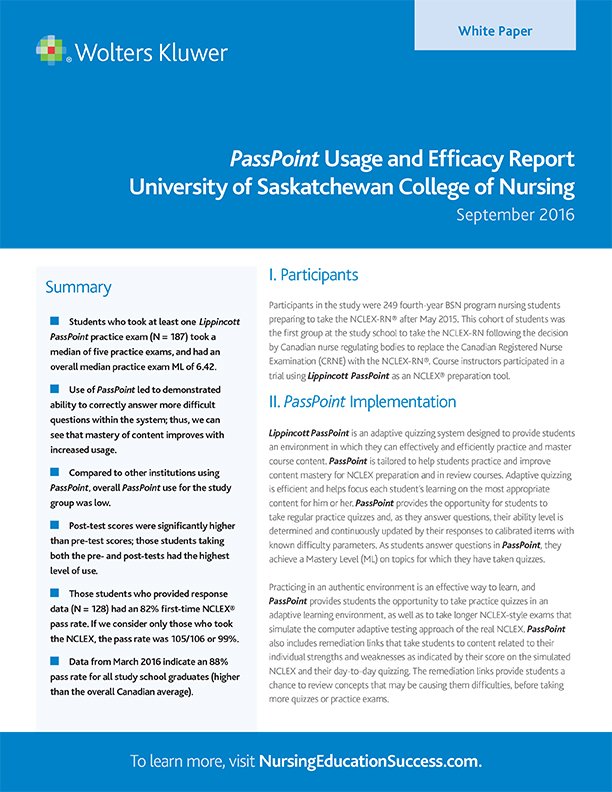 Data from the March 2016 study indicate an 88% pass rate for all study school graduates, higher than the overall Canadian average.
Download the white paper
Fill out the form for instant access to this expert nurse educator content
Solutions
Lippincott PassPoint
The only proven online solution that allows students to take adaptive simulated exams.