Making a difference for medical providers and students who serve vulnerable populations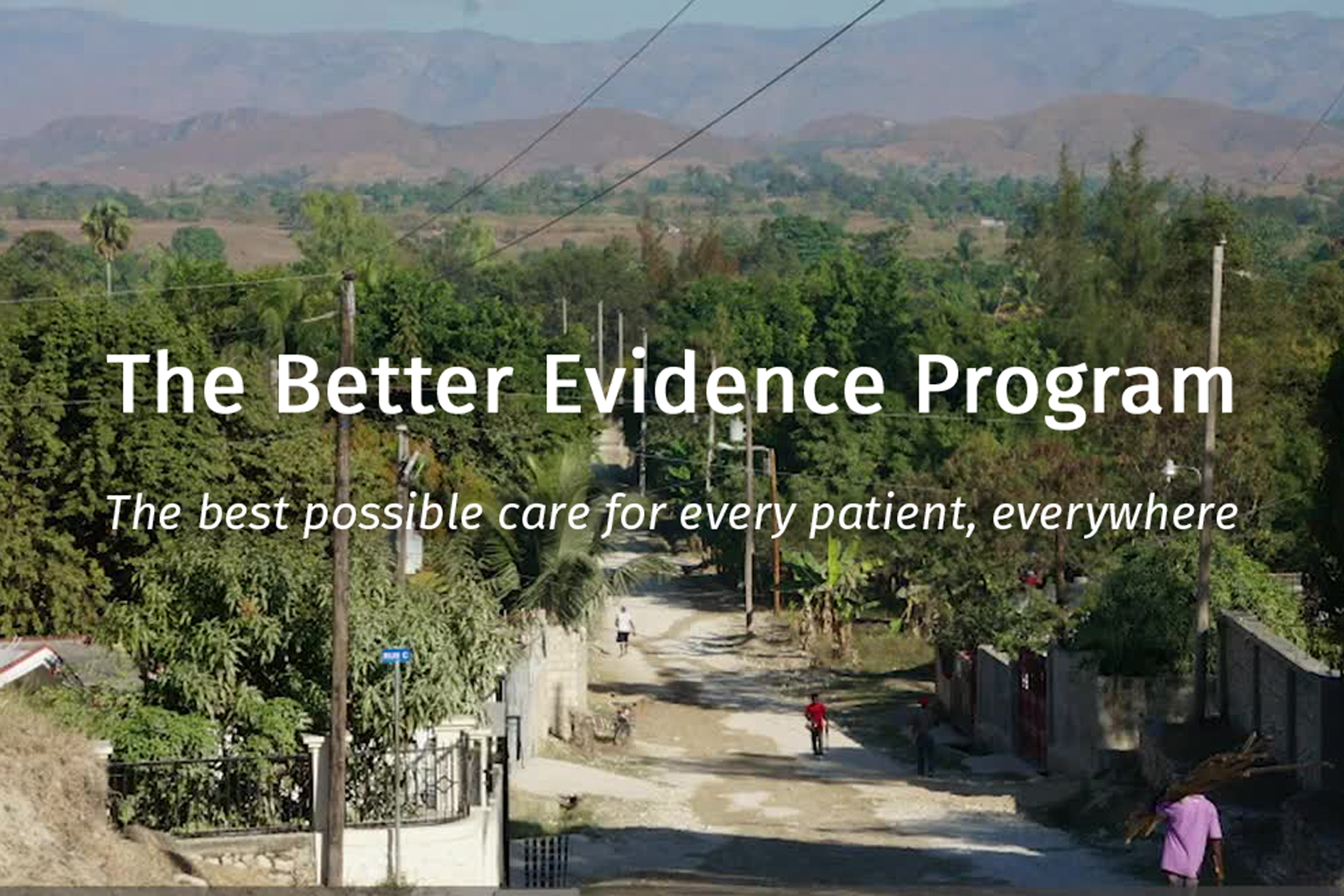 Open Access Clinical Content and Guidance for COVID-19
Apply now!
Do you study or practice medicine in a resource-limited setting?
Select the appropriate program link for your location:
Total providers reached by 2020 donations, mapped.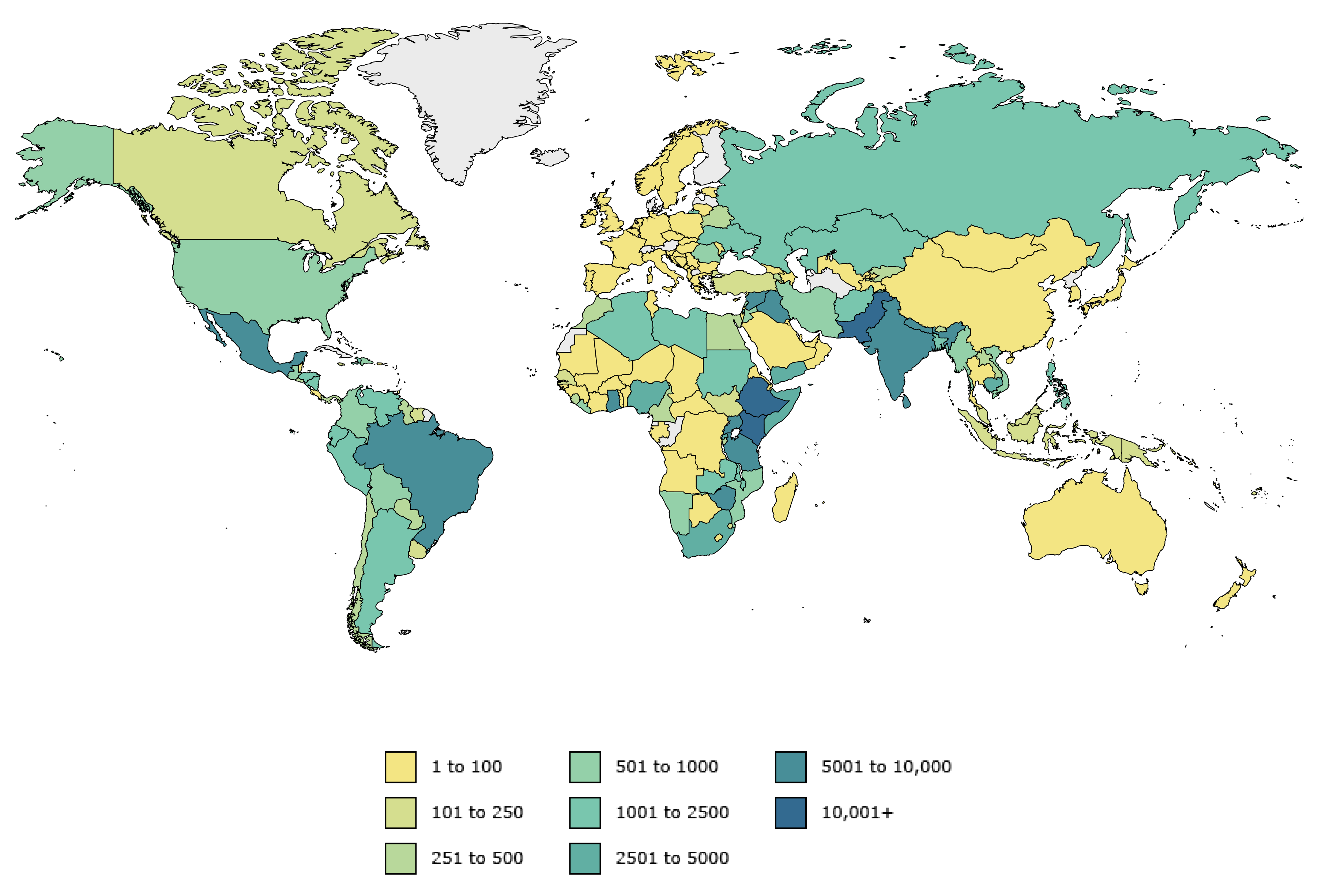 Responding to urgent need
In partnership with Better Evidence, Wolters Kluwer continues to provide free UpToDate access and/or distribute UpToDate content to individuals and institutions in resource-limited settings or in regions with urgent need following natural disasters and infectious disease outbreaks.
See below for our activity in the last five years.
2020
Worldwide – COVID-19 pandemic
2019
Bahamas – Hurricane relief
Samoa – Measles outbreak
New Zealand – Volcanic eruption relief
2018
Brazil – Yellow fever outbreak
Kerala, India – Flood relief
2017
Puerto Rico – Hurricane relief
Yemen – Cholera outbreak
Italy – Chikungunya outbreak
2016
Ecuador – Earthquake relief
Brazil – Zika outbreak
Expanding clinical content
We continue to develop and update clinical content to address relevant issues for resource-limited settings. This content is available in our global health collection.
Conducting research
We support research conducted by Better Evidence at Ariadne Labs to better understand the impact that an evidence-based clinical resource can have on front-line care.
Additional studies are underway to evaluate the impact of UpToDate on medical education in Africa and on clinical care delivered worldwide.
Featured UpToDate donation recipients
Tom Chew, MD – Iraq
Donation recipient since: July 2010
Affiliated site: Scientific Technology & Language Institute (Iraq)
Team comprised of: Two American physicians working with two local physicians and administrative staff
Patients include: Refugees in northern Iraq
Number of patients cared for per year: 12,000
Most common conditions managed: Post-traumatic stress disorder, depression, diabetes mellitus, hypertension
My wife and I have a lifelong calling to serve the poor and needy. The medical needs among the refugees in northern Iraq are so significant that the government is heavily dependent on outside groups for assistance.
The ability to access UpToDate very easily at any point of care significantly improves implementation of evidence-based guidelines…I have changed my diagnostic criteria and treatment plans countless times based on UpToDate.
John Shaw, MD – Myanmar
Donation recipient since: April 2011
Affiliated site: Free Burma Rangers (remote jungles of Myanmar)
Team comprised of: Staff of 18 national health care workers; volunteers from US/UK/Europe
Patients include: Villagers in surrounding mountains and internally displaced persons from regional war
Number of patients cared for per year: 2,000 in hospital/clinic; vaccination and preventive care also provided to seven nearby villages
Most common conditions managed: Pneumonia, diarrhea, skin infections, and obstetric problems
Myanmar has had chronic civil war for more than 60 years. Visiting the region in 2006, I was able to meet and help train health workers through the Free Burma Rangers. Their patient love of their own people inspired me to join them in providing health care, opening a hospital/clinic, and creating a health worker training program in the Jungle — where needs are greatest, and resources are least. I joined others in this work, and we are grateful for years of building it together.
UpToDate has been of value on two fronts. We use the clinical and pharmaceutical information in preparing and enhancing our lectures. And we use it as a reference for patient care. There have been times when it made the crucial difference in patient survival. In our isolated context, it is so helpful to have this complete source of knowledge in a format that doesn't depend on the internet or a book that will rot in the rainy season or get eaten by termites!
Brenda Mastin, FNP – Togo
Donation recipient since: October 2014
Affiliated sites: Association of Baptists for World Evangelism (ABWE) International
Karolyn Kempton Memorial Christian Hospital (Togo)
Friend Indeed Association (HIV/AIDS ministry providing education, compassion, and support)
Team comprised of: 5 mid-level providers, 2 physicians, and 30+ in HIV/AIDS ministry
Patients include: Local residents with acute and chronic conditions
Number of patients treated per year: 15,000+
Most common conditions managed: Parasitic infections, typhoid and paratyphoid fever, amebiasis, malaria, diabetes mellitus, hypertension, and back pain
Using UpToDate has radically changed the way I practice in that I have at my fingertips literally all the tools I need to give sound, relevant, current medical care wherever I am.
There are so many stories where access to UpToDate completely changed the course of what I (or my colleagues were going to do) after we read up on it. An example: a patient presented suddenly with fever, shortness of breath, decreased oxygen saturation, and mental change after having been at the hospital for a tibia/fibula fracture and dislocated right hip. None of us knew that there is a fat embolism syndrome and that it could present with fever. We adjusted our thinking and gave correct care, because of our trusty resource, UpToDate.
Julio Paz, MD – Bolivia
Donations recipient since: November 2012
Affiliated site: Hospital Arco Iris (La Paz, Bolivia)
Team comprised of: 13 physicians, heads of departments, and internists
Patients include: Primarily vulnerable groups (such as children who work and live on the street, elderly citizens, pregnant women, young children under the age of 5), and individuals without health insurance who rely on government coverage
Number of patients care for per year: 6,000+ inpatients/year; 100,000+ outpatient consultations/year; nearly 50,000 free consultations held through four mobile clinics (aimed to reach most at-risk patients)
Most common conditions managed: Diabetes mellitus, cholecystitis, appendicitis, head trauma, pulmonary disease, urinary tract infections, and obstetrical problems
Our hospital provides medical attention primarily to vulnerable groups…we have 120 beds and provide services in intensive care, adult primary care, newborn care, radiology, and endoscopic procedures. We have radiology residency program, and we receive residents from other cities who take shifts in orthopedics, anesthesiology, and obstetrics/gynecology.
The biggest change we have seen is the ease of access to subjects that are being constantly updated and for which we receive guidance for diagnosis and treatment. A big advantage is that, besides being reviewed by an expert panel, they are very current, which makes them reliable.
Robert Chapman, MD, PhD – United States
Donations recipient since: June 2017
Affiliated site: Lakeland Volunteers in Medicine (Lakeland, Florida; US)
Team comprised of: Approximately 30 primary care physicians, subspecialists, nurse practitioners, physical therapists, chiropractors, and a dentist (most are volunteers), plus almost 250 additional volunteers who serve as receptionists, pharmacists, nurses, schedulers, medical records clerks, and administrative personnel
Patients include: Local residents with no medical insurance and income below twice the poverty level
Number of patients cared for per year: 1300+
Most conditions managed: Chronic diseases such as hypertension, diabetes, depression, and chronic lung disease
Lakeland Volunteers in Medicine (LVIM) was founded based on the Volunteers in Medicine model begun by Dr. Jack McConnell, a retired pediatrician who began the first Volunteers in Medicine in Hilton Head, South Carolina. LVIM is housed in a former elementary school which was refurbished as a medical clinic. As a non-profit charity, it is funded solely through grants and donations.
UpToDate has served as a wonderful resource for us at LVIM. Many of our volunteer physicians are retired from their active practices and use UpToDate to keep up with the many changes occurring in medicine, and to ensure that high quality of care is maintained.