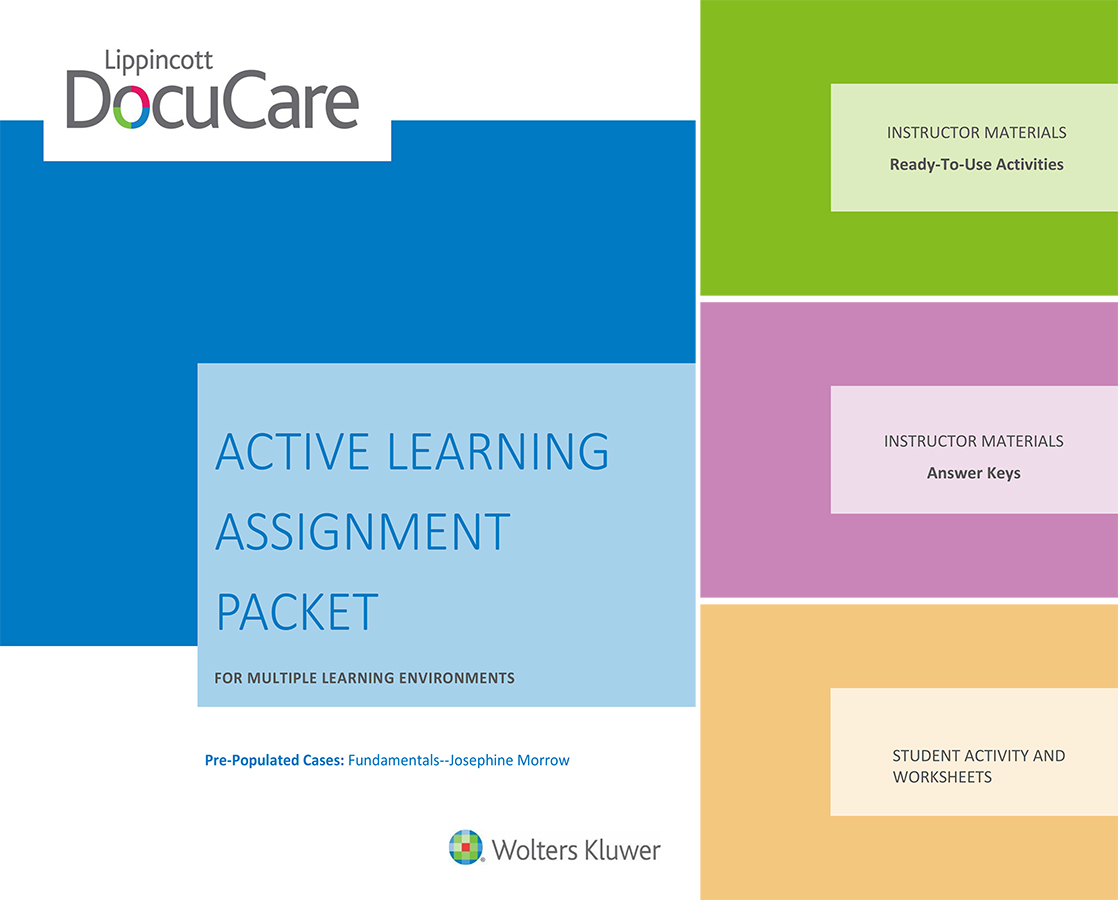 Whether you teach in a concept-based or traditional curriculum, an educational EHR can be one of the most valuable teaching tools in your nursing program. The Lippincott DocuCare team has partnered with nurse educators to develop new Active Learning Assignment Packets that provide clear and easy instructions for weaving EHR patient cases throughout the classroom, sim lab, and clinicals. Coming soon, our Active Learning Assignment Packets provide:
Patient case details
Concept-based curriculum mapping
Accreditation standards and criteria
Ready-to-use activities for sim lab, classroom, and clinical
Scavenger hunt, SBAR, and pharmacology activities and answers
Download the sample packet below to view a portion of the Lippincott DocuCare pre-populated case of Josephine Morrow, an 80-year-old female with a long-standing history of obesity, COPD, varicose veins, and chronic venous insufficiency.
Receive a preview of the packet today
Fill out the form for a preview the Active Learning Assignment Packet
Discover what Lippincott can do for you
Fill out this form to hear from a Wolters Kluwer representative