CCH Tagetik delivered a single source of truth for ECE - consolidating complex sources of data into a scalable reporting & budgeting solution.
Ulf Steinhop, Director Controlling & Risk Management at ECE shares how CCH Tagetik transformed their budgeting and forecasting processes into a single, centralized, enterprise-wide system that operates in real-time and allows for greater visibility into their planning process.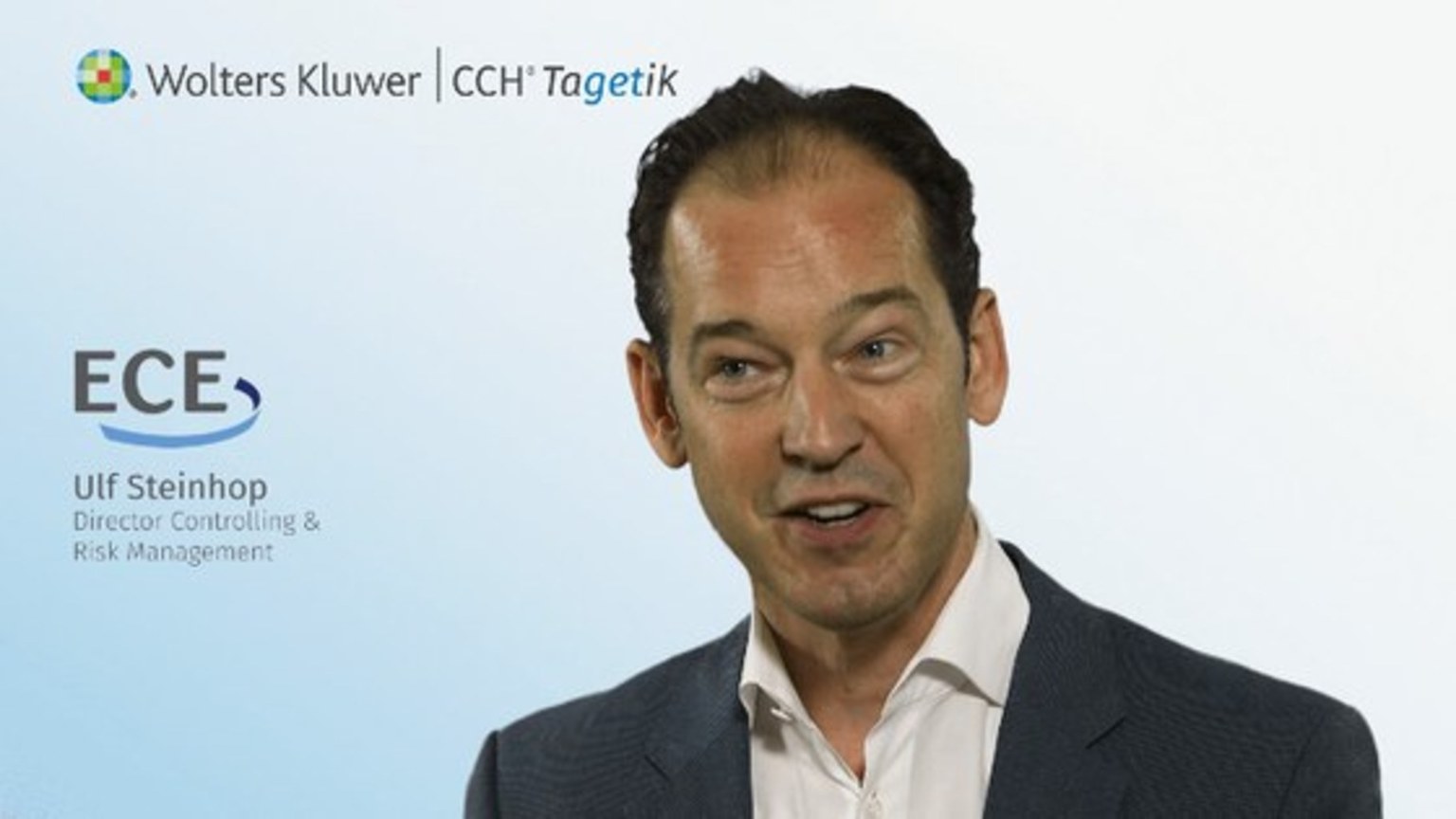 ECE is a company that has outgrown its Exel-based planning module.

The complexity and the growth rate of the business……our existing business wasn't just scalable anymore, we couldn't add any more shopping centers to our portfolio without knowing thatwe can properly integrate the data and the KPI system.

With the increased complexity and uncertainty of the retail businessof our shopping centers, I strongly believe that the only answer is decentralization of responsibility and ithas to come with a higher degree of collaboration and integration and, obviously, CCH Tagetik is the tool that we use for that … to achieve that process.From a data perspective, we were looking for a fully integrated product on the market that was capable of running consolidation and statutory reporting as well as to cover the controlling needs in terms of forecasting and predictive analytics.With respect to our business development … it's a very cash loaded business … so cash flow planning is a very integral part of our planning process,so we do the full scope of P&L planning, balance sheet planning, and indirect cash flow planning for our business units, so we're using the full scope of planning functionality.What really convinced us was that … on the one hand the planning users, operationalbusiness line managers operating shopping centers all over Europe, they should have a very easy and a customed user interface.

People who are part of the planning process love to use Excel as a front-end to key in data and to deliver planning data in a centralized system, so the Excel integration as a front end tool, the very sophisticated workflow functionality that's within the CCH Tagetik system,combined with the database integration of the planning data, that was the three points that convinced us that have the right solution.Now we have a much higher degree of reliability and credibilityin the data set that our CFO is able to present to the board and to our stakeholders, so the trust in the numbers that come out of the CFO office is much higher than before.CCH Tagetik is a product in the market that has a high degree of data integration, it's easy to use and it's supportingcollaboration throughout the business lines within a corporate environment, and I believe that, froma planning perspective, this is one of the major achievements that you have to go for if you're running controlling and steering metrics in an organization.

Solution
CCH® Tagetik
Budgeting, Planning and Forecasting
Enter the next evolution in planning with CCH Tagetik Budgeting, Planning, and Forecasting software.