Independent, professional expertise you can trust
With over 50 expert advisors, we cover a wide spectrum of areas including but not limited to Federal and State Tax, Superannuation, Corporate Governance, Financial Reporting, Audit and Workplace Law Jurisdictions.

Introducing CCH Q&A, the latest cost-effective online service to give staff in your firm unlimited access to professional, independent advice.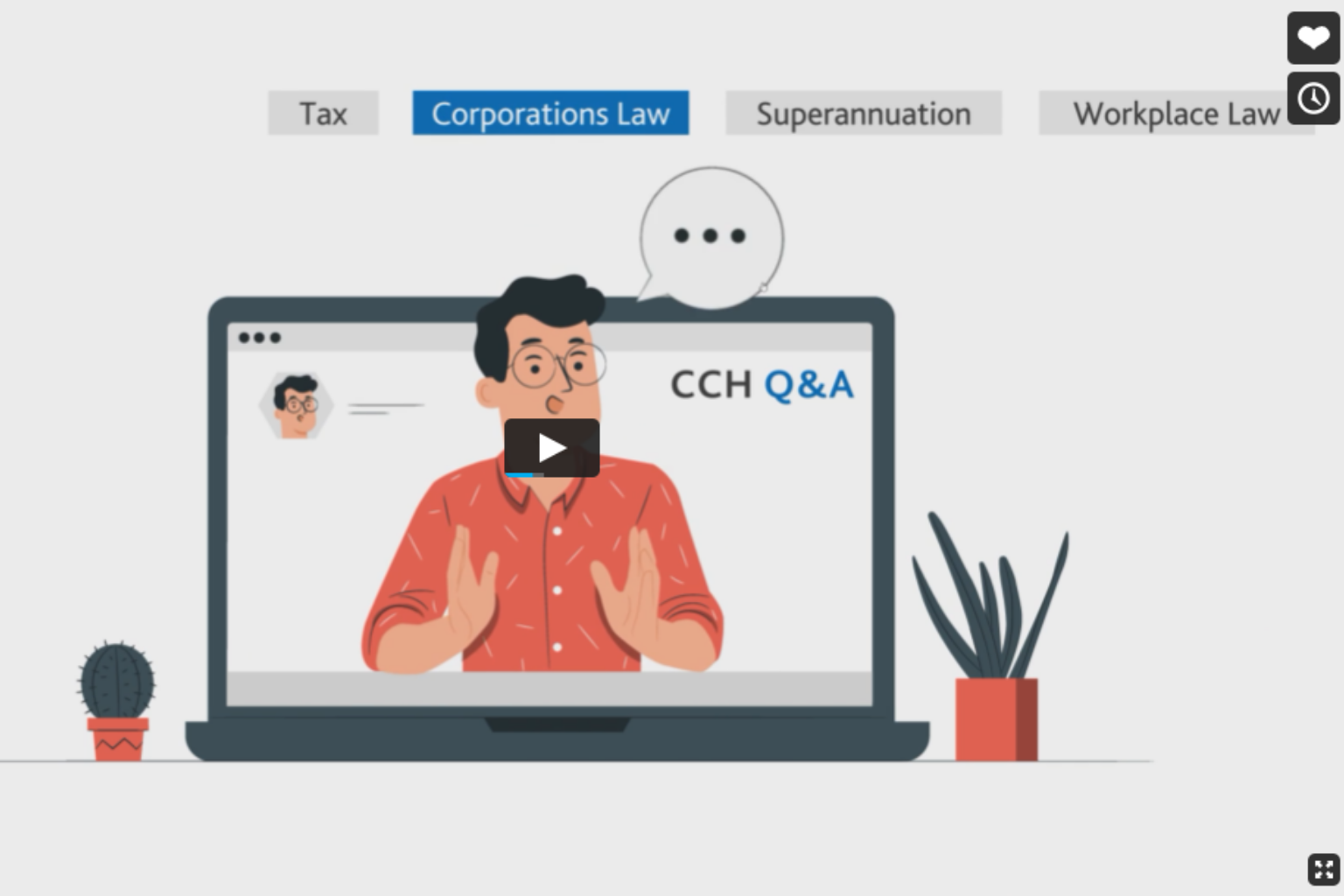 5 Reasons for choosing CCH Q&A
CCH Q&A is a cost-effective online service to ensure your accounting firm can provide accurate advice and minimise any risks with non-compliance.
Request your personalised demo with one of our Wolters Kluwer team.
Missing the form below?
To see the form, you will need to change your cookie settings. Click the button below to update your preferences to accept all cookies. For more information, please review our Privacy & Cookie Notice.