CCH iFirm Document Vault is a secure, cloud-based document management tool designed for the CCH iFirm platform.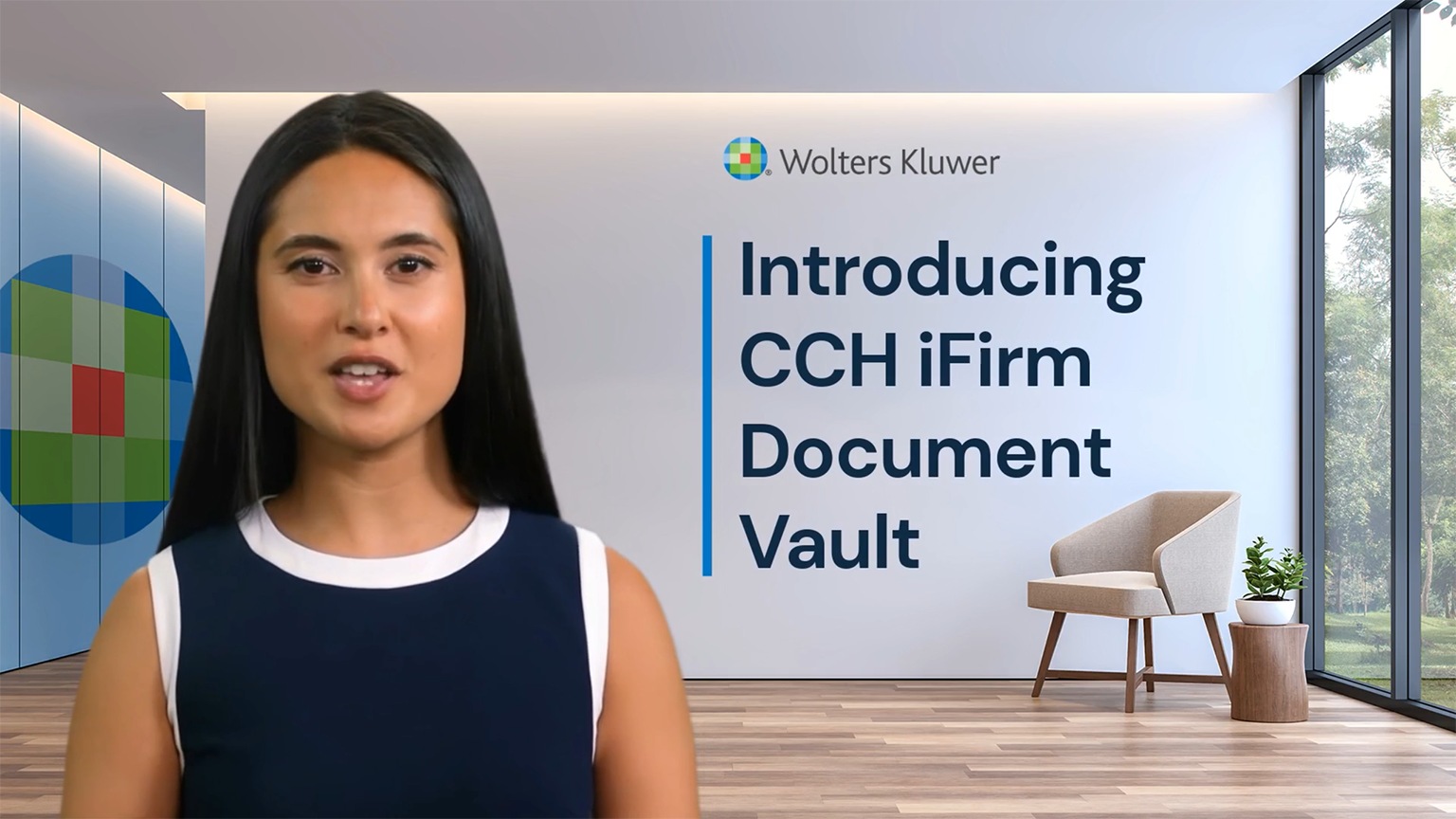 Integrating with the CCH iFirm Contacts, Jobs, Client Portal, Signatures, and Intranet modules, CCH iFirm Document Vault enables you to see, at a glance, all documents and emails related to a client contact or job. It also facilitates easy and secure document exchange with clients, interconnecting to provide productivity and efficiency.

With document security being paramount, you can have full peace of mind that all documents are stored on our top standard Microsoft Azure cloud server. You can set permissions and access levels for each document and save multiple versions of the document.
Key features and functionality
Document management
Save documents against a Contact or Job using CCH iFirm Practice Manager (Jobs & Billing)
Open and edit documents directly from CCH iFirm using MS Office Cloud or Desktop
Set document retention dates enabling storage of all files (including emails) to the entire legal timeline
Easily edit PDFs in the cloud (no additional PDF software purchase required)
Manage access and control who can do what with documents
Unlimited document versions – copy, download or revert to previous version
Tag documents – apply and retrieve by tags, auto append tags based on job type
Automatic or manual creation of folders
Automatic back up
Deleted documents held in the recycle bin are reviewable and retrievable
Email management
Smart filing of emails to Contacts, and/or Jobs in CCH iFirm Practice Manager
View email conversations in Contacts
View job-specific email conversations in Jobs in CCH iFirm Practice Manager
Integration and workflow
Store documents against Contacts and Jobs in CCH iFirm Practice Manager to easily access all relevant information from one location
Two-way integration through the CCH iFirm Client Portal; share documents with clients for their review
Automatic filing of client documents created from templates within CCH iFirm Intranet
Security
Best of breed Microsoft Azure Cloud server located in Australia
CCH iFirm security standard: ISO27001 certification
Better manage your practice and boost your productivity with the CCH iFirm ecosystem.
Missing the form below?
To see the form, you will need to change your cookie settings. Click the button below to update your preferences to accept all cookies. For more information, please review our Privacy & Cookie Notice.