CCH Signatures is an electronic signature solution built with businesses in mind so you know it's secure and compliant
You'll also be able to meet your customers where they are - online, in your office, or in their own home!
The new generation of e-signature
CCH Signatures helps redefine your customer experience – providing fast, secure document signing on a range of devices. One-click digital signing helps eliminate back-end bottlenecks to help you complete your document approval processes quickly, CCH Signatures keeps your business moving forward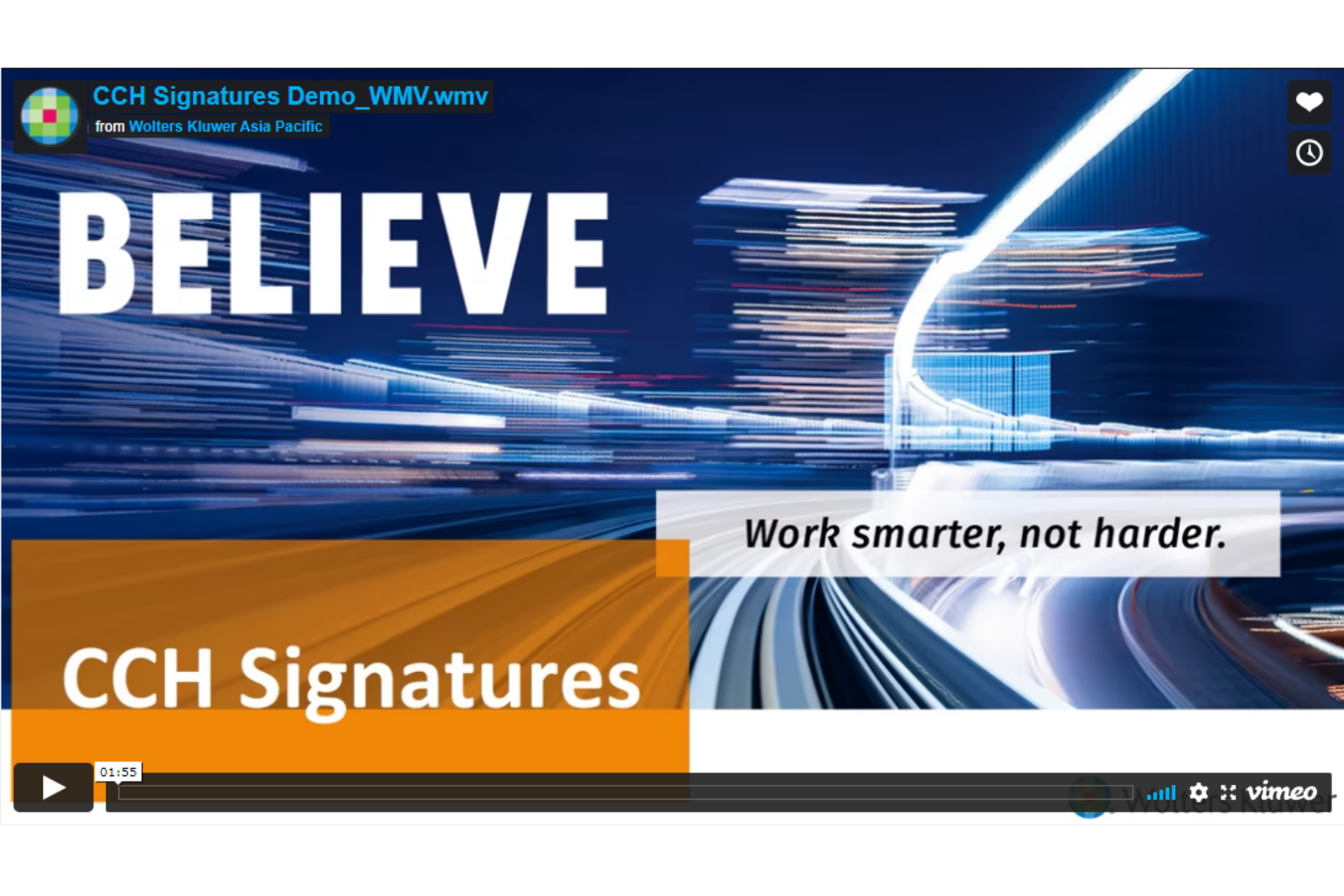 We periodically organise Free Demo Webinars. If no webinars are available please complete the form at the end of this page to request a demo.