15 Wolters Kluwer Lippincott journals titles take home 28 total honors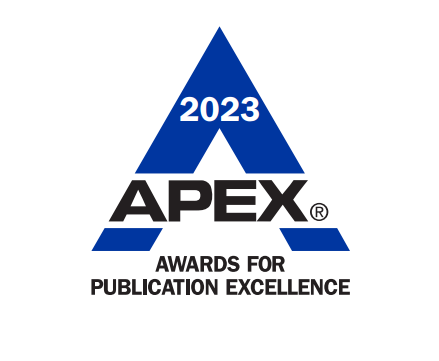 Wolters Kluwer Health today announced that 15 of its Lippincott healthcare titles received 28 wins in the 35th annual Awards for Publication Excellence (APEX) Competition. Seven of these titles received the prestigious Grand Awards including PRS Global Open, Neurology Today, Nurse Educator, The Nurse Practitioner, American Journal of Nursing, Nursing Management, and Emergency Medicine News.
An industry tradition since 1988, the honors are awarded based on excellence in editorial content, graphic design, and overall communications, recognizing extraordinary work by professional communicators. For the 2023 program more than 1,100 nominations were received and only 100 Grand Award Winners were selected. Grand Awards honor outstanding works in each main category, while Awards of Excellence recognize exceptional entries in each of the individual sub-categories.
"We are honored for APEX to recognize the outstanding editorial work in our print, online, and social media," said Jennifer Brogan, Vice President, Global Journal Publishing & Society Solutions at Wolters Kluwer Health Learning, Research & Practice. "Our publishing and editorial teams, together with our society partners, are committed to delivering the most accurate and timely information to healthcare professionals whenever and wherever they need it require."
Wolters Kluwer's awards include:
Grand Awards
Neurology Today: Magazines, Journals & Tabloids | "Neurology's Call to Action – The Ukrainian War"
Awards of Excellence
American Journal of Nursing: Social Media – Blog Content | "Off the Charts"
The Hearing Journal: Writing – Regular Departments & Columns | "Clinical Consultation Department"
Nursing made Incredibly Easy!: Writing – Regular Departments & Columns | "Wellness Mention Department Series: Student Health"
ASA Monitor: Writing – Writing Series | "Weaponizing Reporting in Medicine"
Wolters Kluwer Health provides trusted clinical technology and evidence-based solutions that engage clinicians, patients, researchers and students in effective decision-making and outcomes across healthcare. The division of Wolters Kluwer supports clinical effectiveness, learning and research, clinical surveillance and compliance, as well as data solutions.