We've created the following solutions for professional use within corporate organisations:
CCH Accounts Production
CCH Accounts Production makes accounting compliance simpler for corporate organisations across all sectors. Used by financial controllers, directors and in-house accountants across the UK, CCH Accounts Production is fully compliant with FRS102 for all company sizes. It allows corporates to review and customise final accounts at speed. You'll also receive automatic exception reports, flagging any potential issues before accounts are finalised.
In addition, we've designed CCH Accounts Production to integrate and synchronise with your bookkeeping software.
This ensures that your financial data remains accurate and consistent across different sources.
Why choose CCH Accounts Production?
Customisable accounts
You can apply custom styles to accounts, allowing you to satisfy clients who want to use their house style.
Regular updates
CCH Accounts Production is supported by regular compliance updates, thus satisfying statutory and legal requirements.

Efficient data usage
Information held in CCH Accounts Production can be used across the entire suite for business consultancy, financial and tax planning.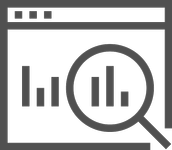 Simple onscreen amends
CCH Accounts Production makes your final review smooth and swift, while retaining accuracy and compliance of your financial statements.
We have a wide range of products to choose from
CCH Personal Tax


Streamline every step in the tax return process – from data collection and entry through to review, approval and online filing
CCH iXBRL Review and Tag

Relieve the burden of iXBRL accounts compliance burden with our automated review and tagging solution
CCH Trust Accounts

Complete all your specialist accounting requirements, including those
of trusts, estates, charities and pension funds.
Why choose Wolters Kluwer?
We are well-versed in working with a variety of corporate organisations. Already, our software is in use in sectors such as supermarkets, motor, food manufacturing, football clubs, transportation, hospitality, logistics and aerospace.
Our customers – many of whom are among the UK's biggest companies – tell us that our solutions offer superior internal reporting and save them time during working hours. We also offer consistent UK-based customer support.
The system supports us well today, and it's become clear that it will also
support our growth ambitions for the future

The Wolters Kluwer support
team have been
really helpful
throughout

Missing the form below?
To see the form, you will need to change your cookie settings. Click the button below to update your preferences to accept all cookies. For more information, please review our Privacy & Cookie Notice.