This one is just for you
Here at Wolters Kluwer, we believe you never stop learning. Be inspired and discover something new today.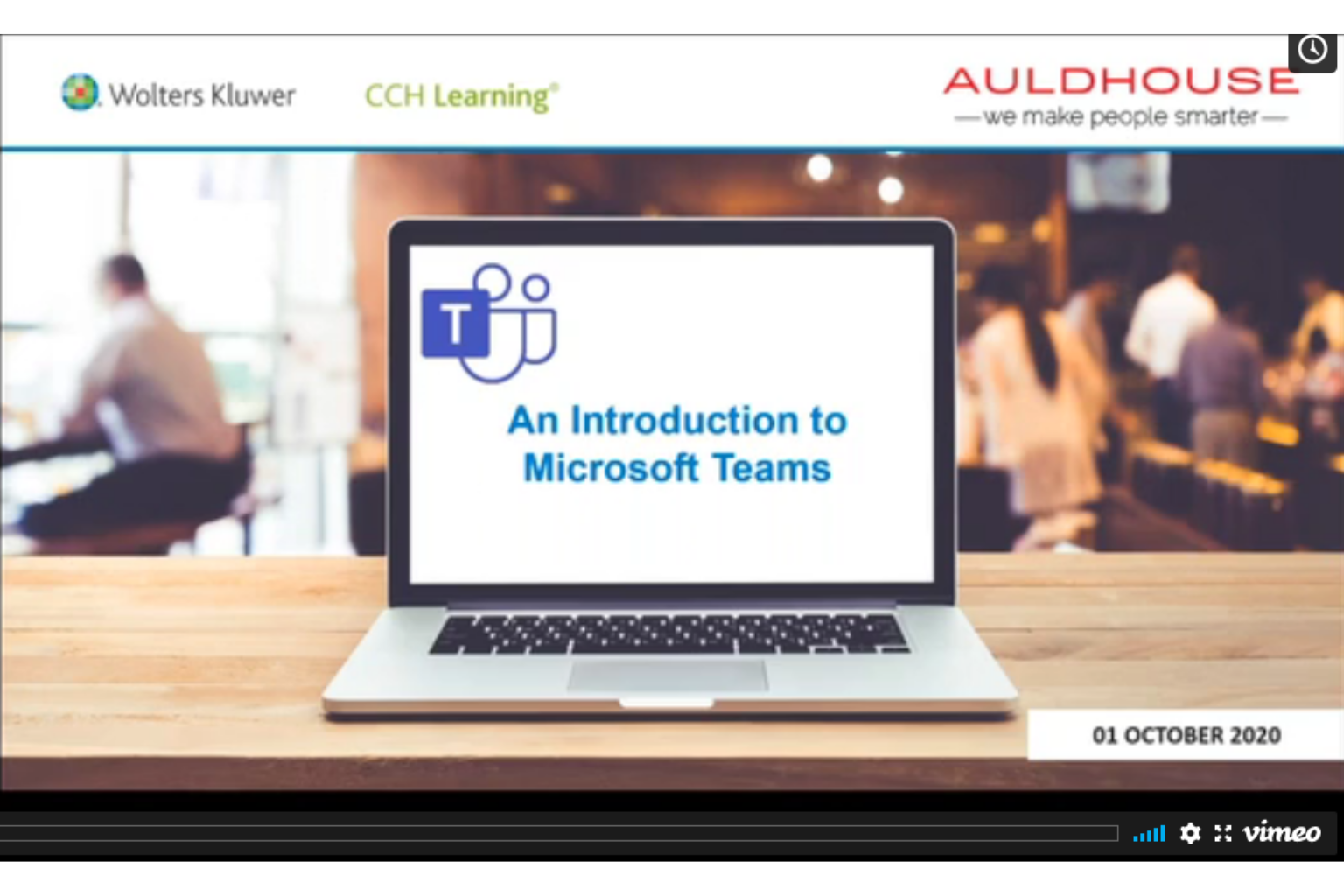 Office Series 2020 - An Introduction to Microsoft Teams
At the end of this webinar you will be familiar with:
The Microsoft Teams interface
Creating teams and adding members
Sending, receiving, editing, and deleting messages
Using chats for private messages
Managing and deleting teams, channels, and team members
Scheduling a meeting and inviting attendees
Sharing files
Customising channel tabs
Adjusting user settings
Using the mobile app for iOS and Android
CPD POINTS: 1.25
Recruiting for High Performance (even in a virtual world)
Whilst there are lots of written references and webinars available on recruiting, it remains one of the most difficult and disliked leadership tasks. That's because the investment in time, energy and cost is huge and the risks of recruiting the wrong person are high.
In this webinar you will learn proven, simple techniques you can apply to both increase effectiveness and reduce risk through every step of the recruitment process.
In this webinar Deb will bring together 25 years of recruitment leadership practice with the latest research, thinking and best-practice in this field including how to recruit virtually.
This workshop will help leaders and managers build practical skills to find, select and onboard talented, motivated and engaged people into your team.
CDP Points: 1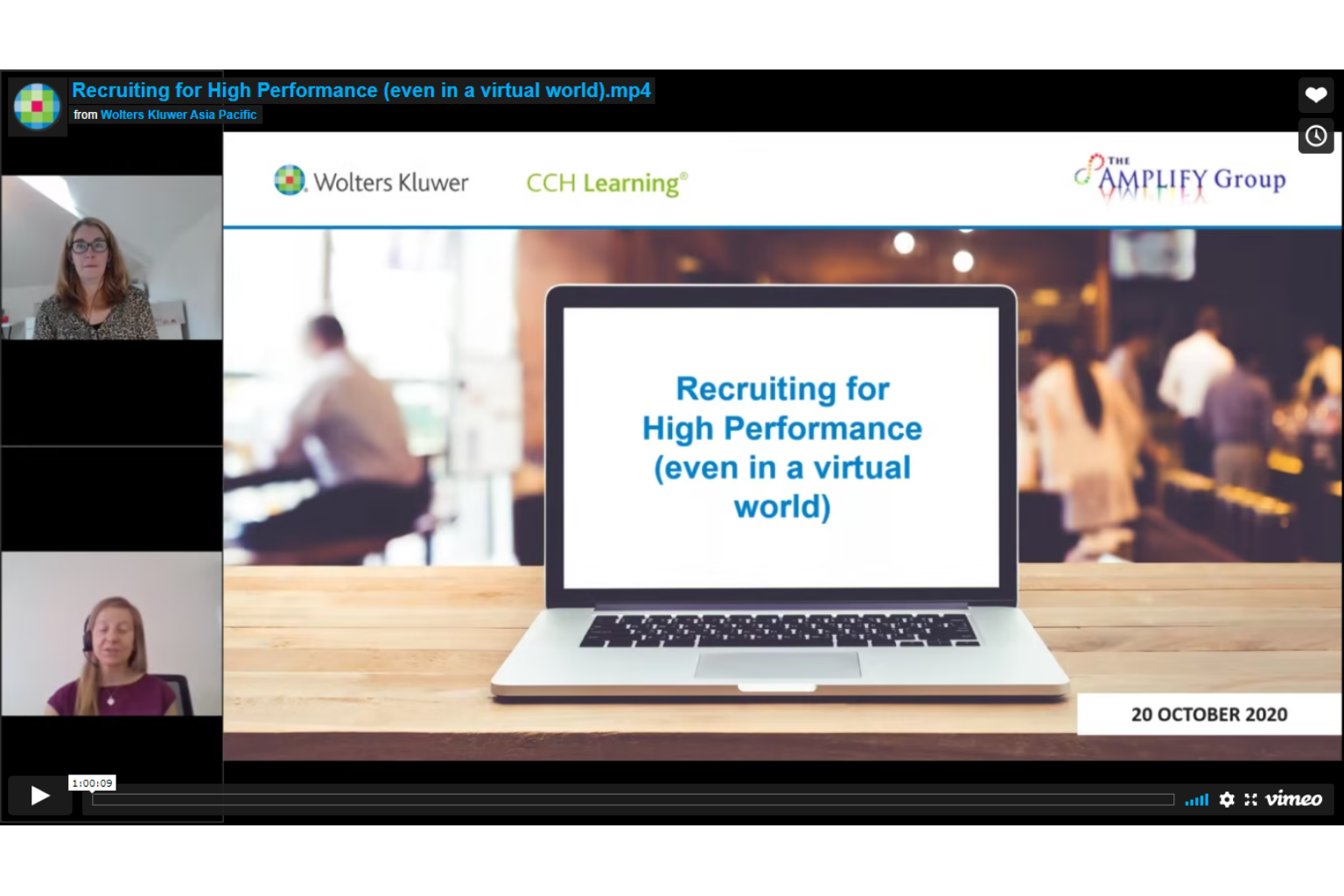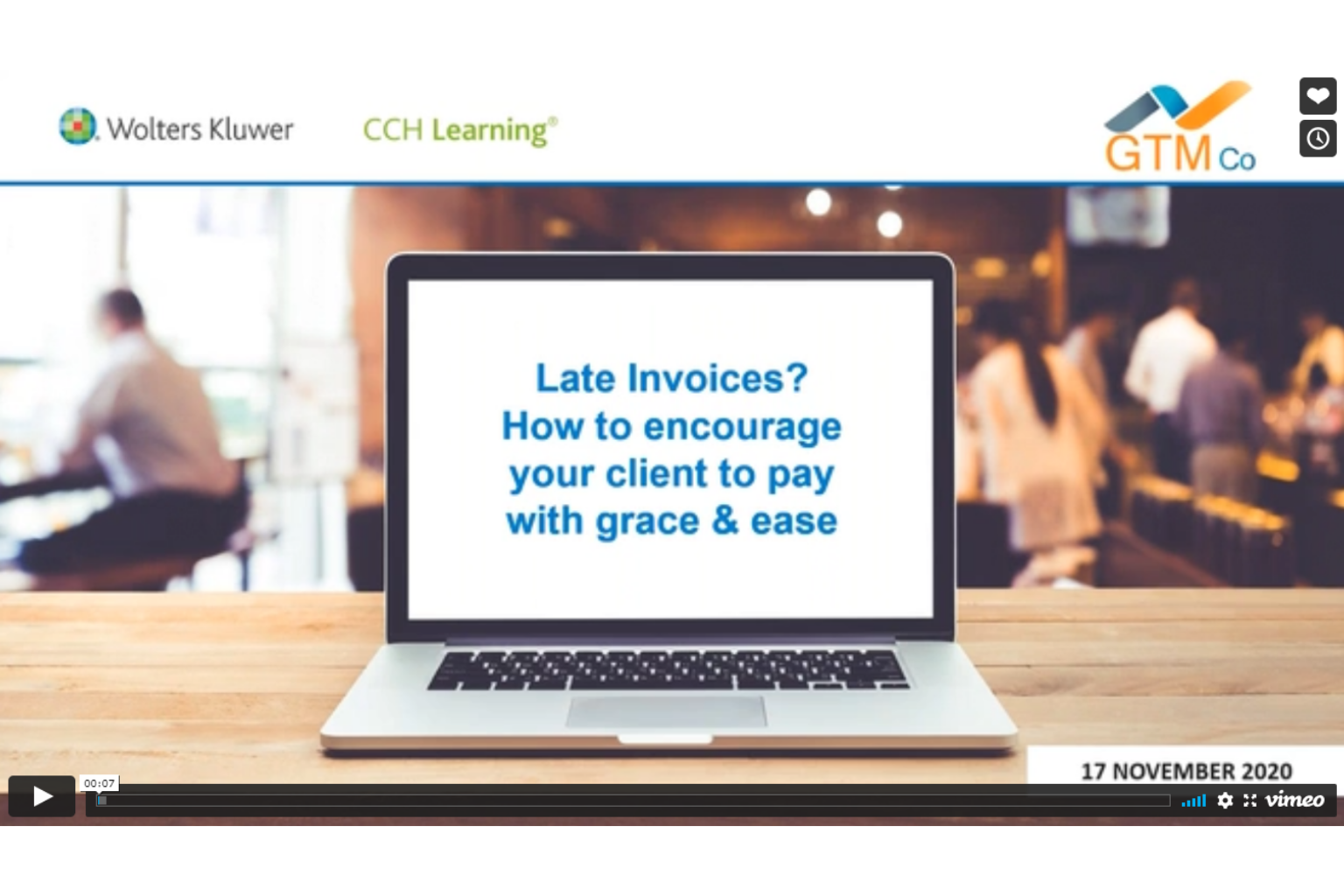 Late Invoices? How to encourage your client to pay with grace and ease
2020 has provided many challenges. Accountants and other professional advisers have been in the hot seat to understand new fast-tracked legislation, dramatically different economic environment, and help clients under pressure.
Accountants and advisers have stepped up and acted with a sense of urgency and a duty of care. They have often done a great deal more work for troubled clients. However, client payments aren't always keeping up and invoices are running late. Every professional knows that cash is king, but no-one wants to damage long standing relationships.
In this webinar, you will discover how to:
Have a courageous conversation with your client with grace and ease
Strengthen your relationship with your client
Use one (or more!) of seven effective strategies that help bring your client payments current
Use these same strategies to help your clients with their own cash flow situation
CDP Points: 1
Office 2020 - Microsoft Teams working with SharePoint and OneDrive
Join us in this webinar to find the answers to these questions and to explore deeper functionality and more key features of Microsoft Teams.
The Teams apps that we will explore:
Polly – An app to Survey and poll your team.
Lists – the new way to track and use Information.
Planner - a versatile project/task management tool.
Webinar Learning Outcomes:
Where should a file "live" – SharePoint, OneDrive, or Teams.
Moving a file from one location to the other?
Working offline
Using the Files tab in Teams
OneDrive
SharePoint
Using Apps in Teams
Additional tips and tricks with teams
CDP Points: 1