This one is just for you
Here at Wolters Kluwer, we believe you never stop learning. Be inspired and discover something new today.
Enterprise Software - Microsoft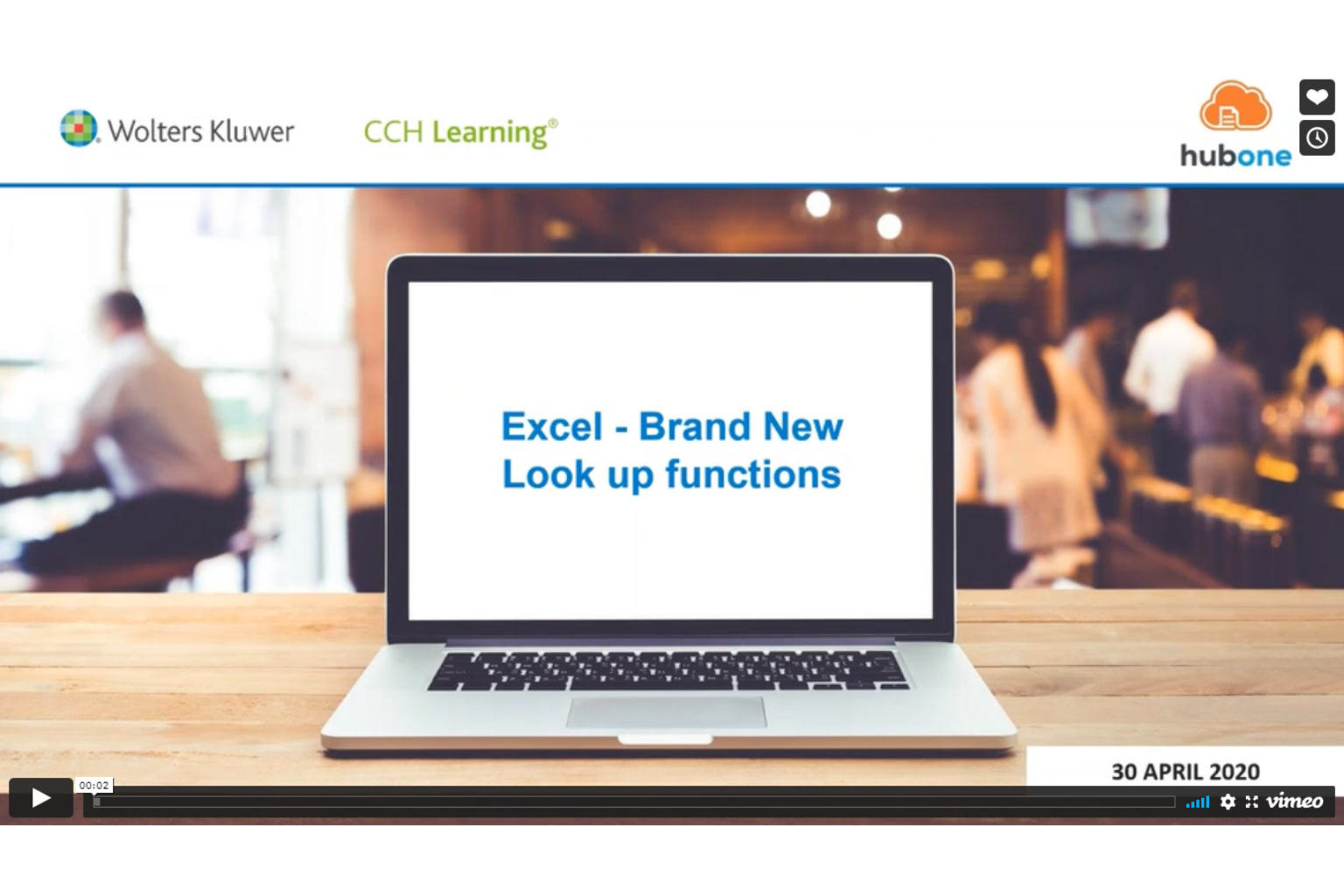 Excel - Brand new Lookup Functions
In January 2020, to Microsoft customers subscribing to Office 365 and Monthly updates, Microsoft has rolled out a number of new features. These include some amazing new lookup features, XLOOKUP and XMATCH.
Attend this session to learn how to accelerate your lookups and find solutions to joining lists, tables, matrixes and more.
Supercharge your excel use and be amongst the first to have a handle on these new functions.
CDP Points: 1
Office Series 2020 - Useful DAX Functions for PowerPivot & Power BI
Data Analysis eXpressions (DAX) allow for a rich extension of data models built in PowerPivot or Power BI.
The DAX functions are additional Excel-like functions that extend what you are able to do with or in your data models. In this webinar we'll give you a quick and easy introduction to how you can use Data Analysis Expressions (DAX) to solve a number of basic data modeling and analytical problems and explore some of the more useful DAX functions.
CDP Points: 1.25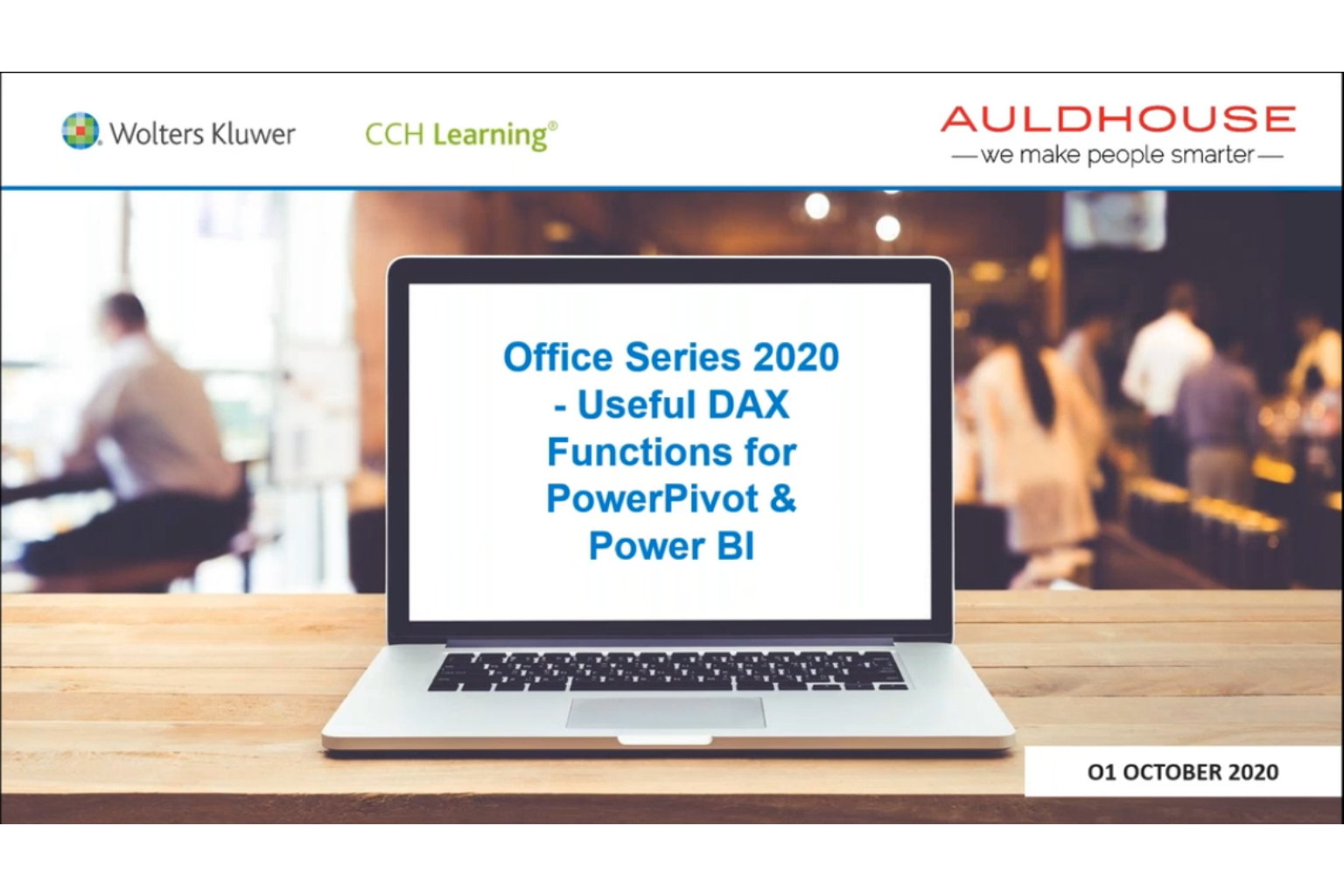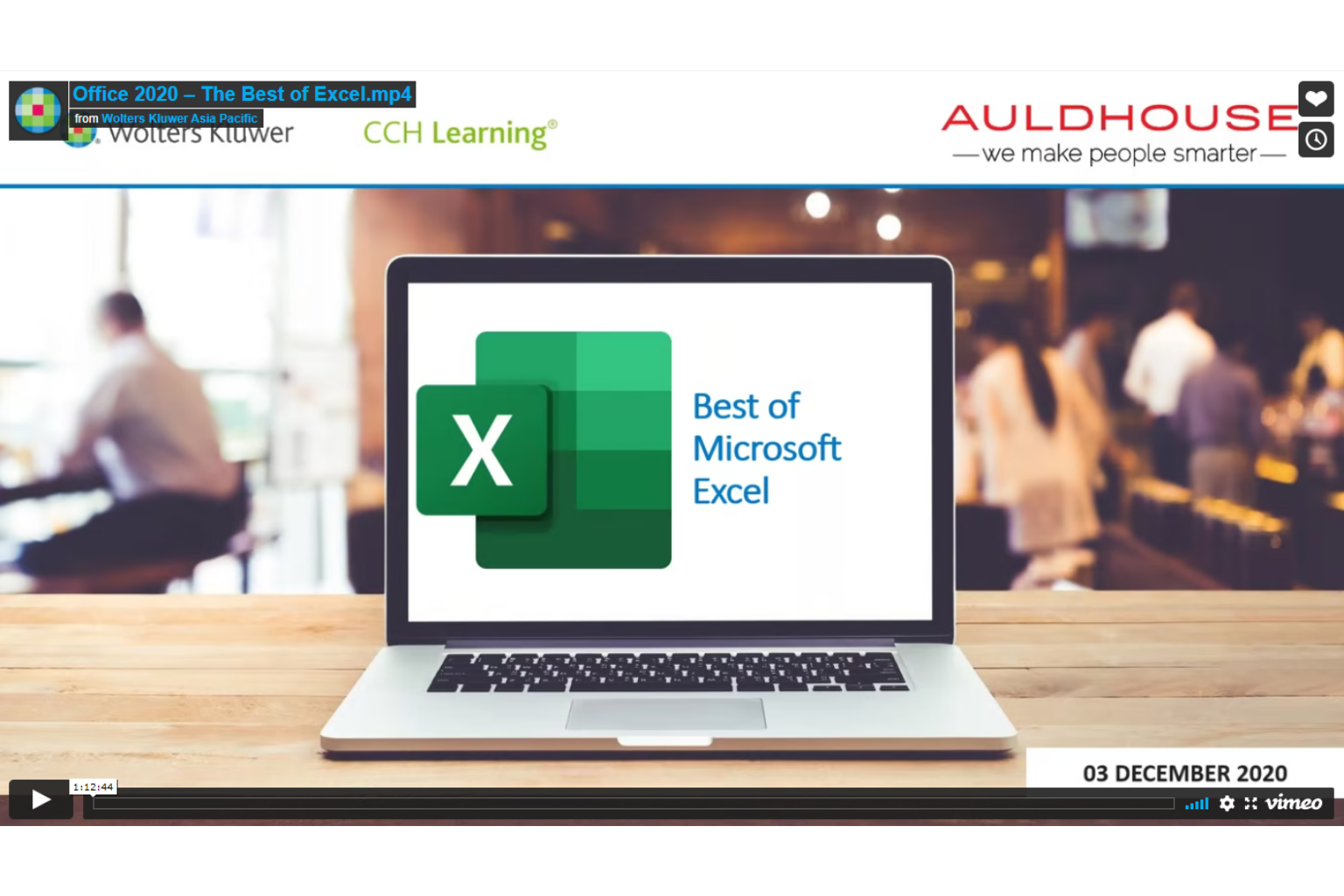 Office 2020 – The Best of Excel
Join us in this webinar to learn a selection of tips and tricks so that you can leverage the "Best of" of Excel to deliver better performance in your role.
For example: have you used FlashFill? This time-saving feature fills in data for you. Or the Quick Analysis tool which enables you to analyse data quickly using shortcut options?
CDP Points: 1
Office 2020 – Outlook Productivity & Using OneDrive
Join us in this webinar and learn the Top 10 Tips for being more productive using Outlook. Learn how to:
Process your e-mail effectively.
Reduce your to-do-list.
Use an "Outlook Dashboard".
Manage your appointments/meetings and tasks effectively.
CDP Points: 1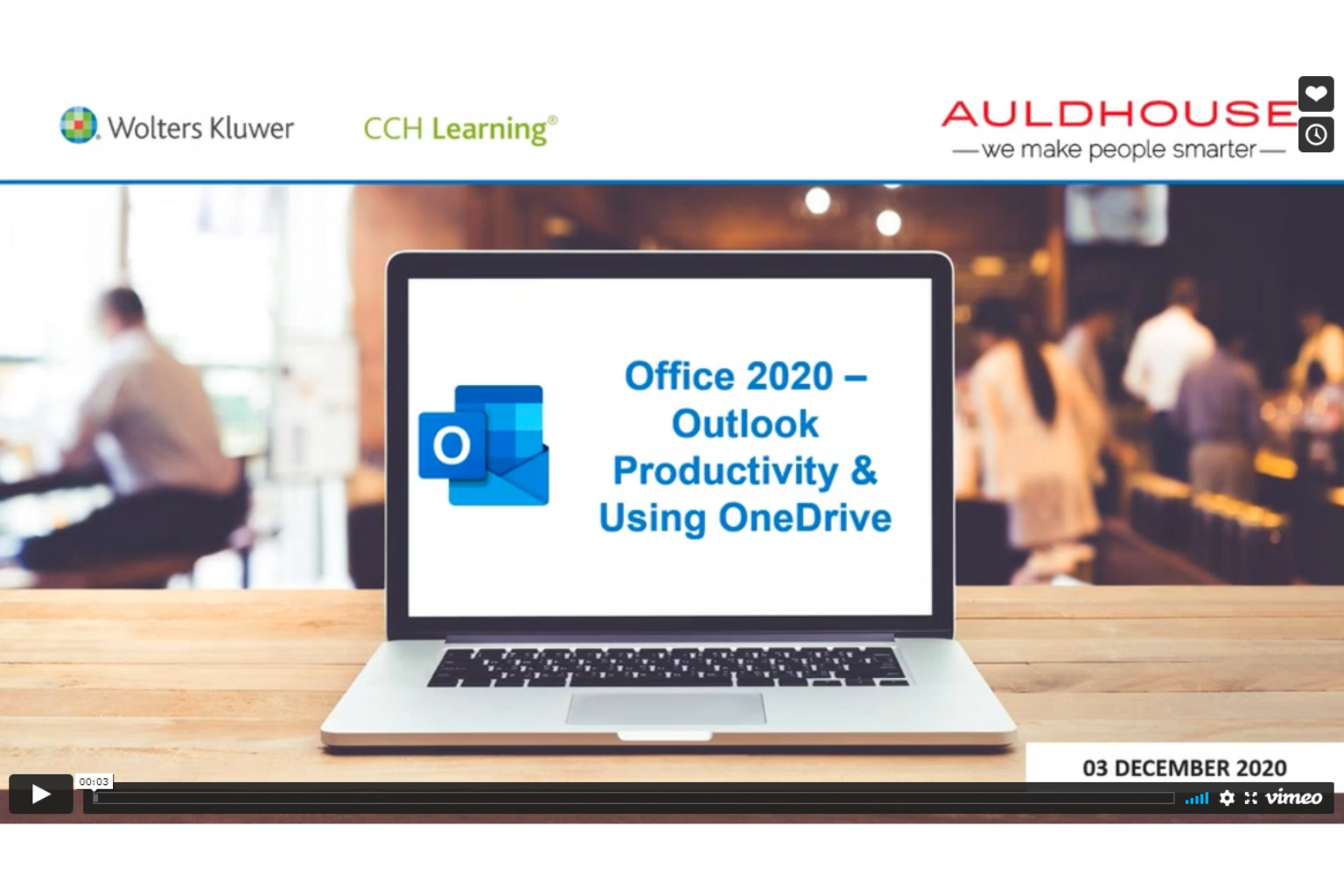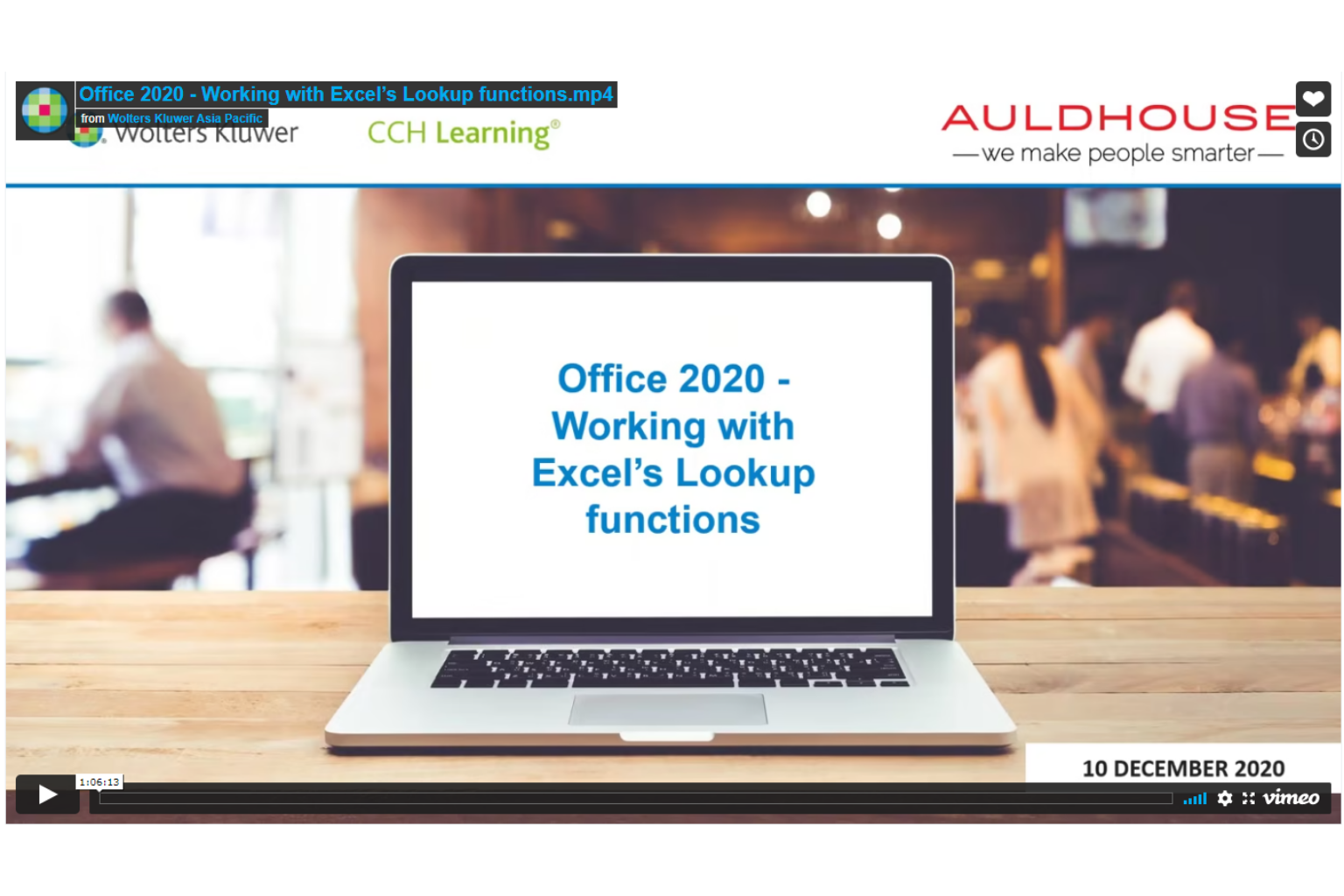 Office 2020 - Working with Excel's Lookup functions
Bringing related information from one worksheet to another can be a very tedious process, if done manually.
Microsoft Excel's Lookup functions make this a breeze.
In this webinar, we will explore some of the most useful Lookup functions that Excel has to offer, including VLOOKUP, HLOOKUP, INDEX and MATCH, and XLOOKUP.
CDP Points: 1
Office 2020 - Using PivotTables and PivotCharts
By analysing data, you can make more informed decisions.A PivotTable the easiest way to do this and it is an interactive table that summarizes, organizes, and compares large amounts of data in a worksheet. You can rotate the rows and columns in a PivotTable to obtain different views of the same data.
Join us for this webinar to explore one of Excel most powerful and useful features.
CDP Points: 1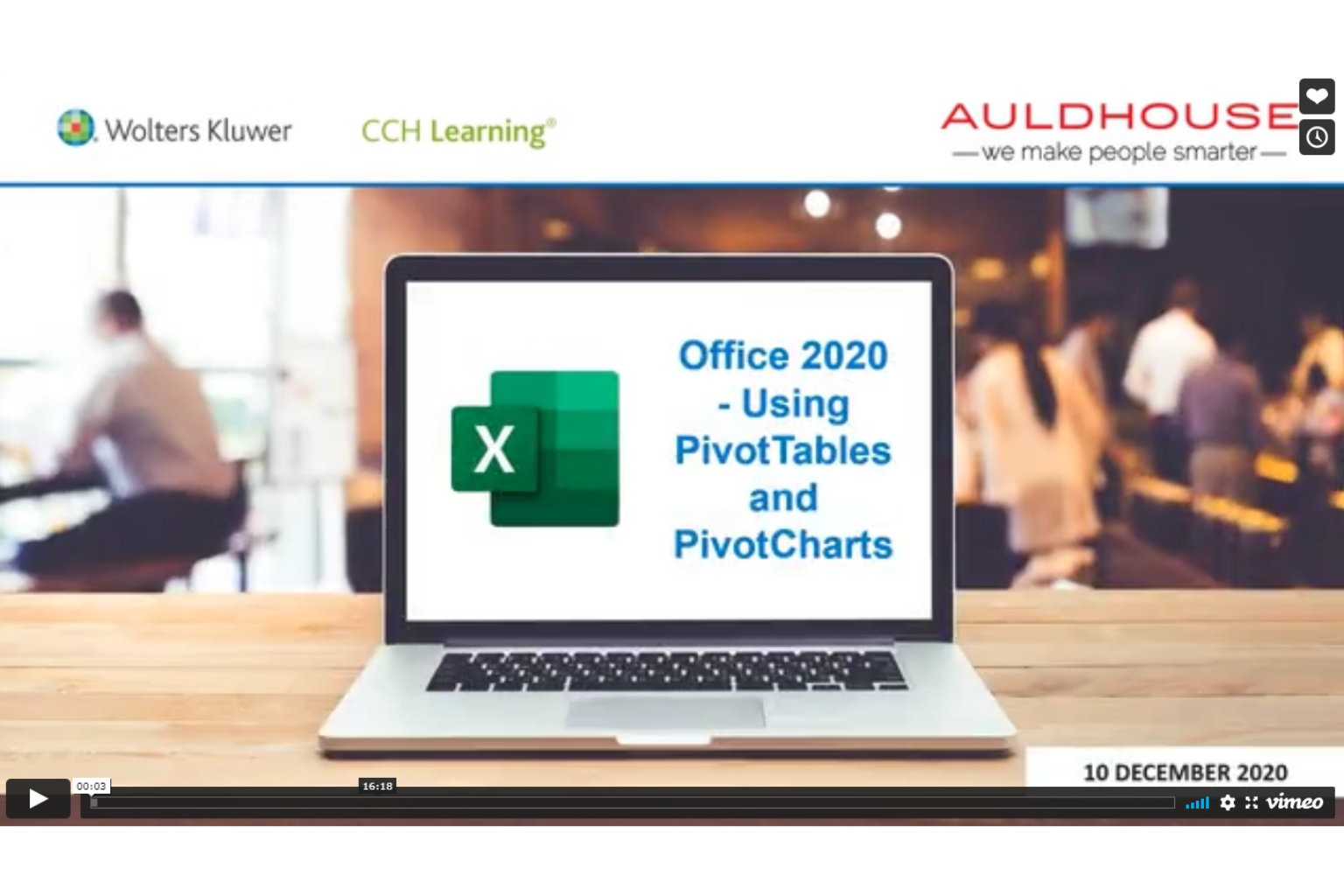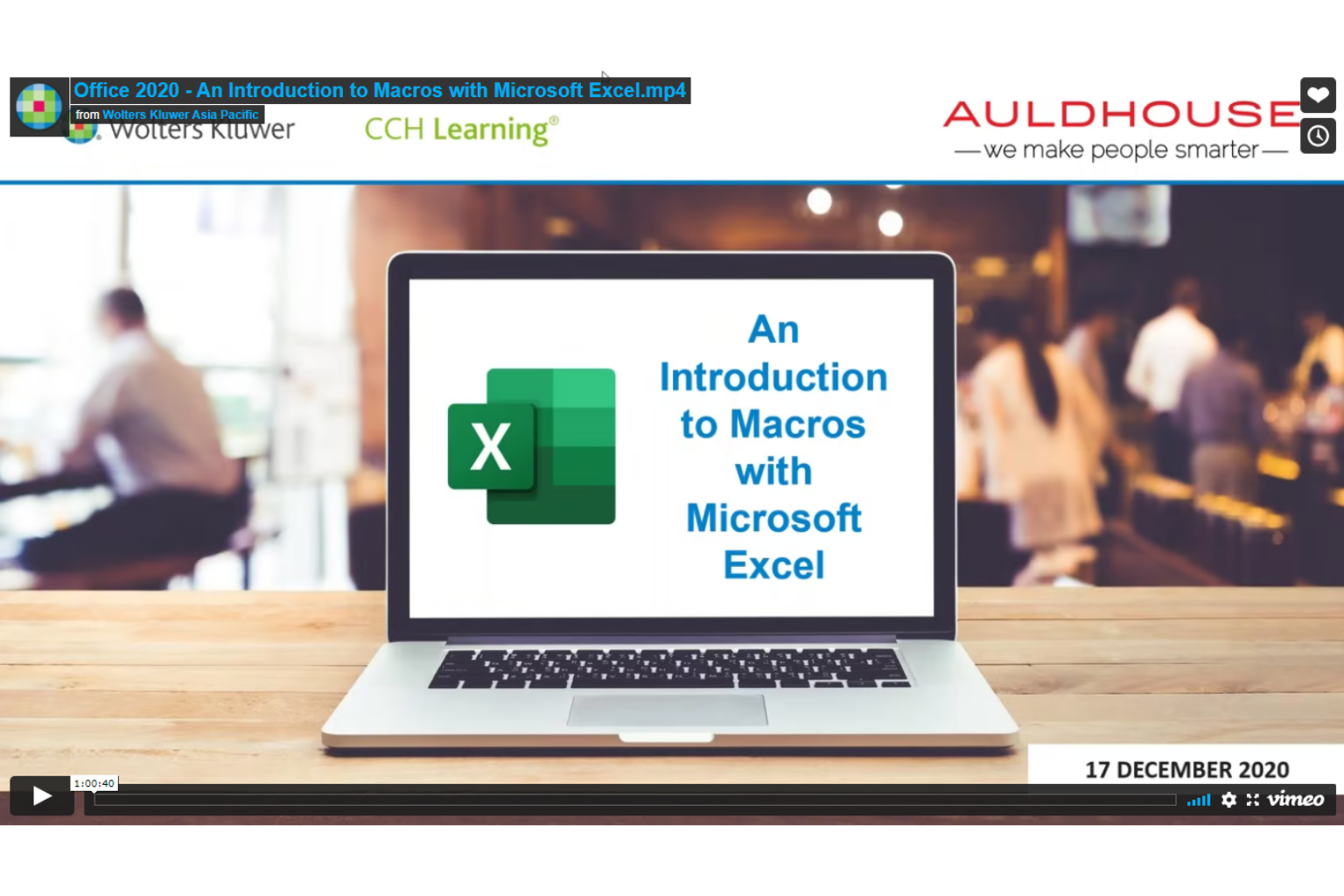 Office 2020 - An Introduction to Macros with Microsoft Excel
Macros are little programs that run within Excel and help to automate common repetitive tasks.
Most people think you need to be a 'guru' to use macros and therefore miss out on the benefits offered by one of Excel's most powerful and under-utilised features. Macros can increase accuracy, save time and boost productivity.
Join us in this webinar and learn how to create a simple macro using VBA (Visual Basic for Applications).
This session is not aimed at developers! It will suit reasonably experienced Excel users with an appetite to get started with macros.
CDP Points: 1
Office 2020 - Data Cleansing made easy
Have you ever had the experience of importing data into Excel and then having to reformat and clean it up to a workable format before you can even begin performing any kind of analysis?
Join us in this webinar and we'll show you how Get & Transform can make your life a lot easier. It accesses, cleans and transforms all that untidy data and displays it in a way that Excel loves and can work with. The best thing is that the next time you receive the same file, all you need to do is press the Refresh button and your data will automatically be cleaned up and displayed the correct way!
Get & Transform is built into Microsoft Excel since 2016 (including Office 365) and is available as an add-in for Excel 2010 and 2013 users (it was called Power Query).
CDP Points: 1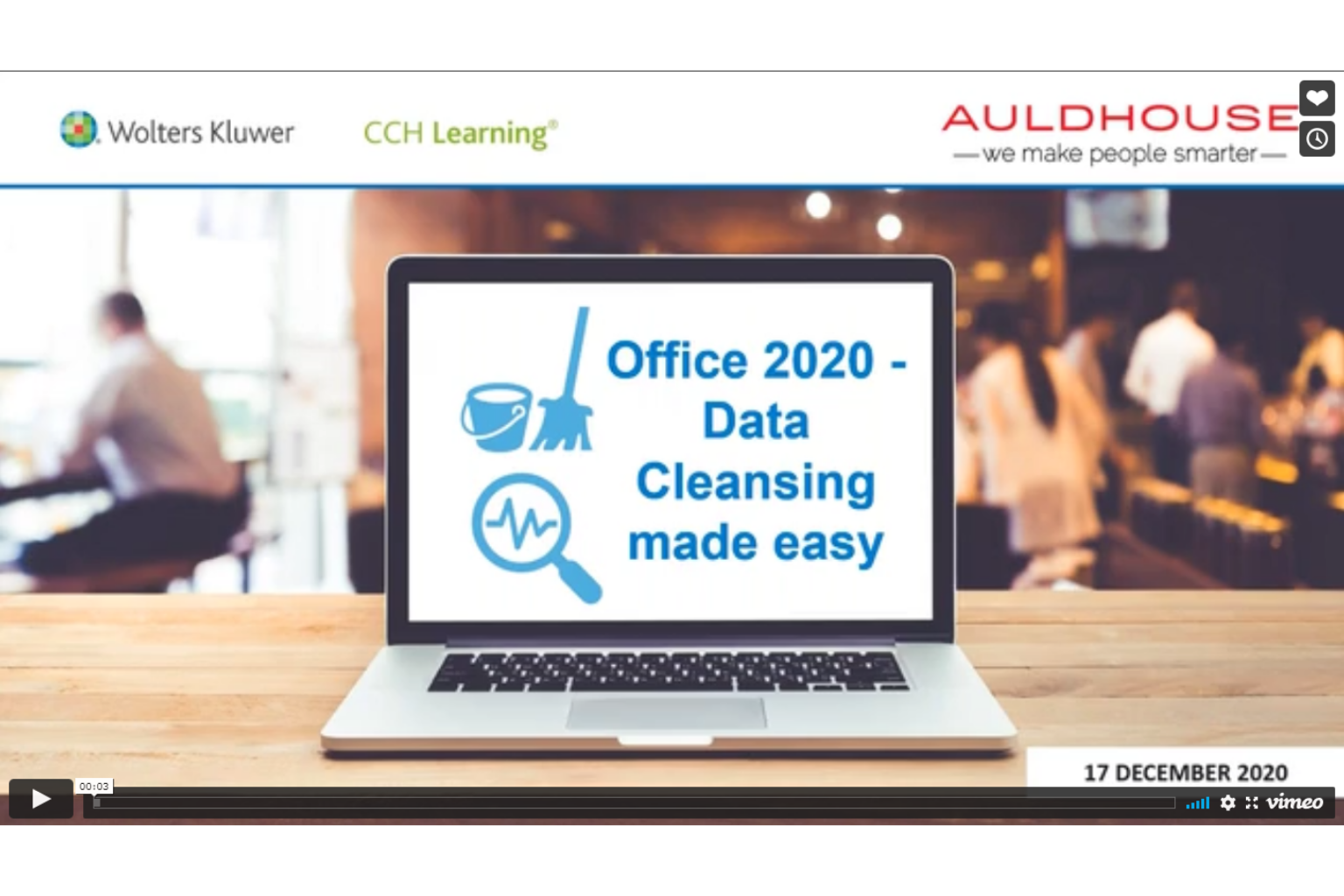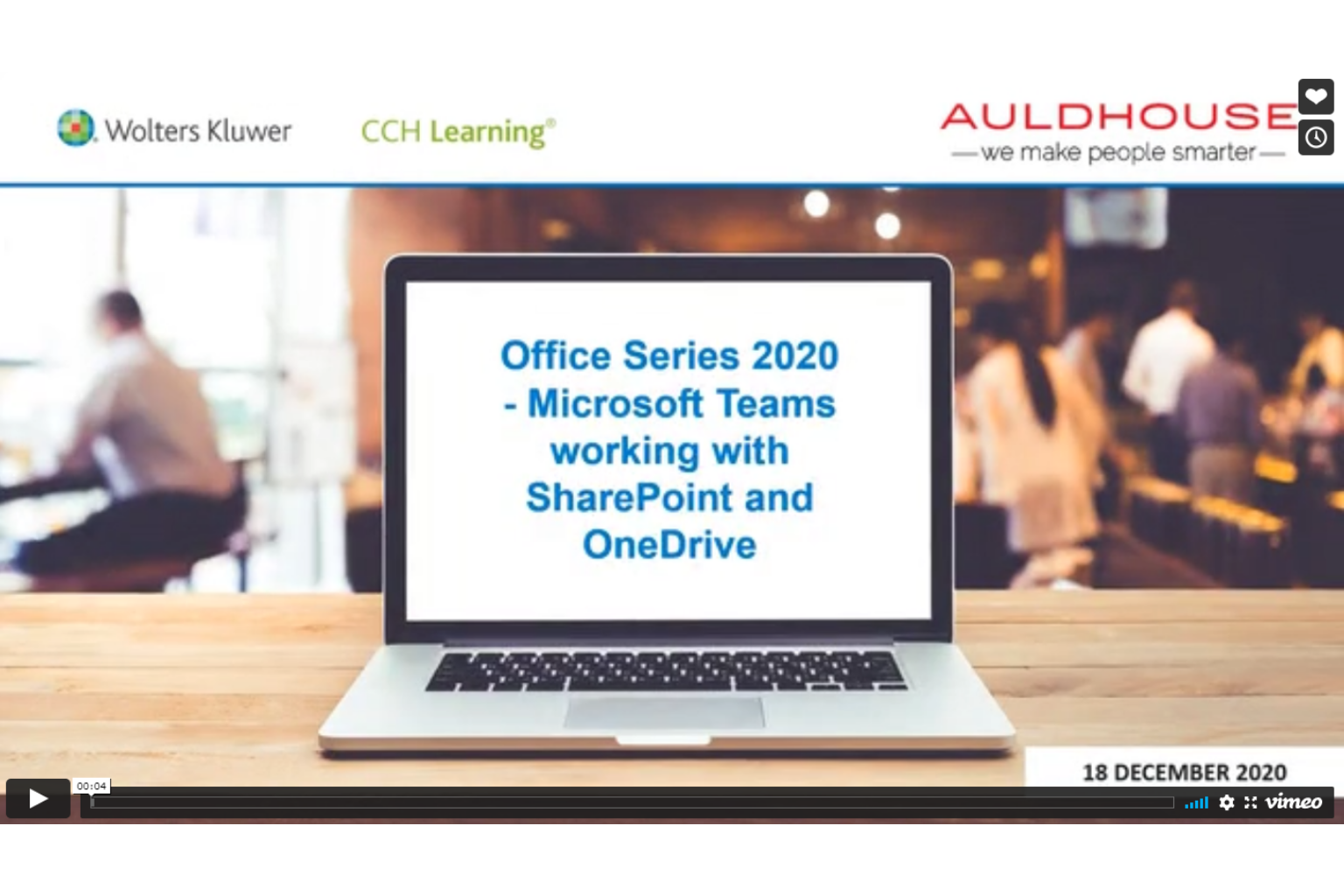 Office 2020 - Microsoft Teams working with SharePoint and OneDrive
Join us in this webinar to find the answers to these questions and to explore deeper functionality and more key features of Microsoft Teams.
The Teams apps that we will explore:
Polly – An app to Survey and poll your team.
Lists – the new way to track and use Information.
Planner - a versatile project/task management tool.
CDP Points: 1
Office 2020 - An Introduction to Power BI
Power BI connects you to a broad range of data through easy-to-use dashboards, interactive reports, and compelling visualizations. It also allows you to quickly share that analysis and insight with other stakeholders across any device.
Join us in this webinar and learn how Power BI can quickly connect to data, shape that data and visualise it.
Transform your data into rich visuals that bring it to life!
CDP Points: 1