Nurture your clients and drive business growth with WOLTERS KLUWER and BOMA
Designed specifically for accountants to take time, cost and complexity out of digital marketing.

BOMA is an integrated solution for all your digital marketing channels including email, social posts, blog posts and social ads. You get access to a content library filled with customisable, ready-to-share articles.
Here's a short introduction to what the powerful combination of Business Fitness content and the BOMA platform can do for you.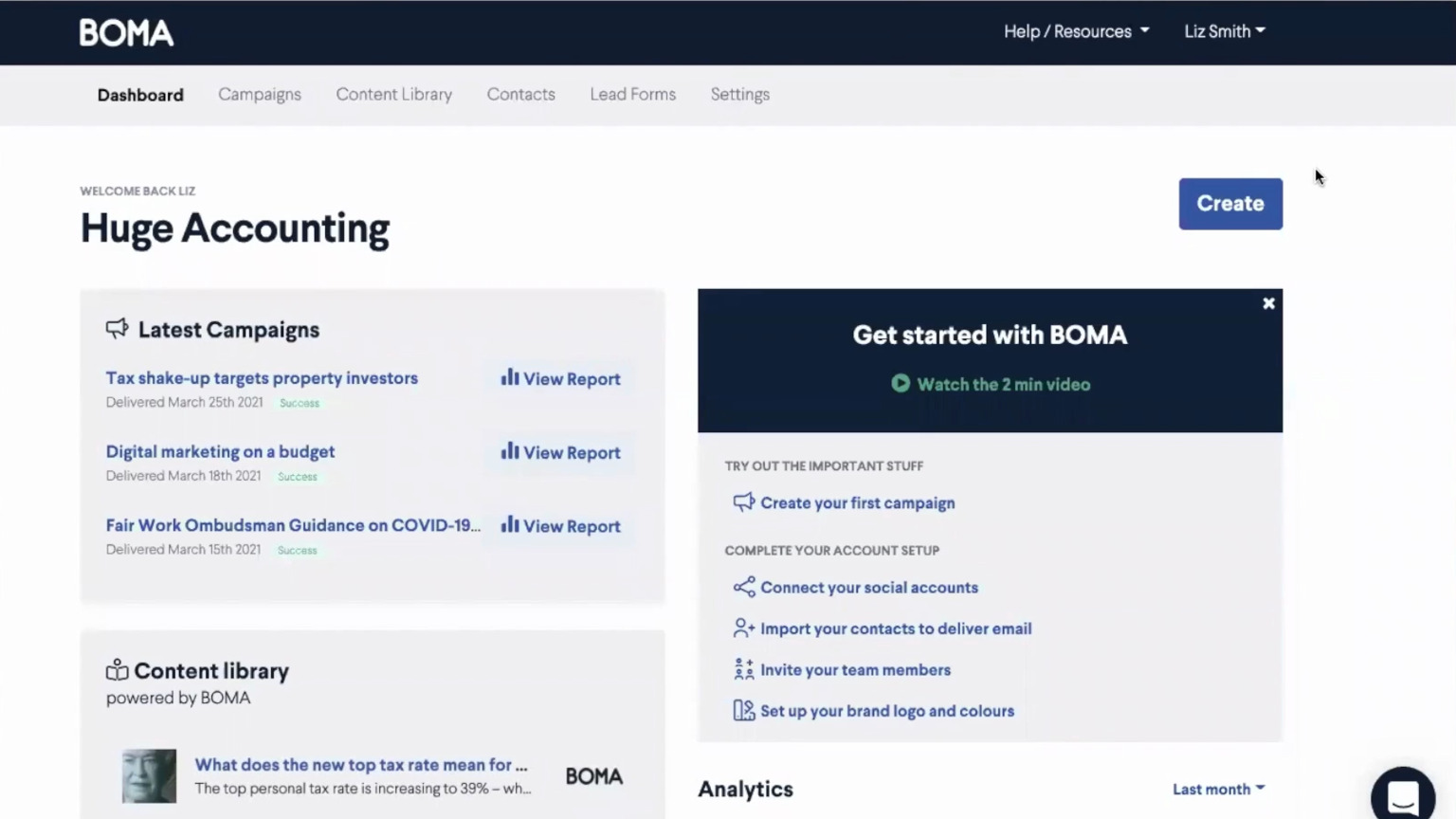 Wolters Kluwer's informative guides and fact sheets, combined with BOMA's easy to use digital marketing platform, makes it easier for you to provide value for clients, and attract and engage new business through 'best business practice' content.
CCH Business Fitness Bronze, Silver and Gold Subscribers get exclusive access to our premium content library when you subscribe to BOMA.
Visit the BOMA website to register for a free 14 day trial
Wolters Kluwer and BOMA
CCH Business Fitness bespoke premium content sits within BOMA.
Choose from a library of high quality articles
Access a huge (and free) image library
Effortlessly publish articles across your digital marketing channels
Schedule emails, social posts, and social ads to grow your audience
Utilise simple lead capture forms
And much, much more
See how easily you can share the Wolters Kluwer Business Fitness content with your clients using the BOMA platform.