Trusted content – curated by our experts
Get more from your go-to tax resource – CCH iKnowConnect
CCH iKnowConnect is the most valuable resource for today's tax professional. With all the comprehensive, up-to-date and in-depth content you'll ever need – curated by Wolters Kluwer experts, always presenting the latest practical content, commentary, legislation, and rulings.
Deliver timely, confident and accurate advice – backed by over 50 years' of Wolters Kluwer knowledge and experience.
Nowhere else can you find this many layers of accurate and relevant content. Delivered through an intuitive interface, that enables professionals to work smarter, finding the right answer faster, without skipping the detail.
Access more experts and a broader base of tax content, in an intelligent and contemporary way. With all your favourite features retained – providing superior value to you and your clients.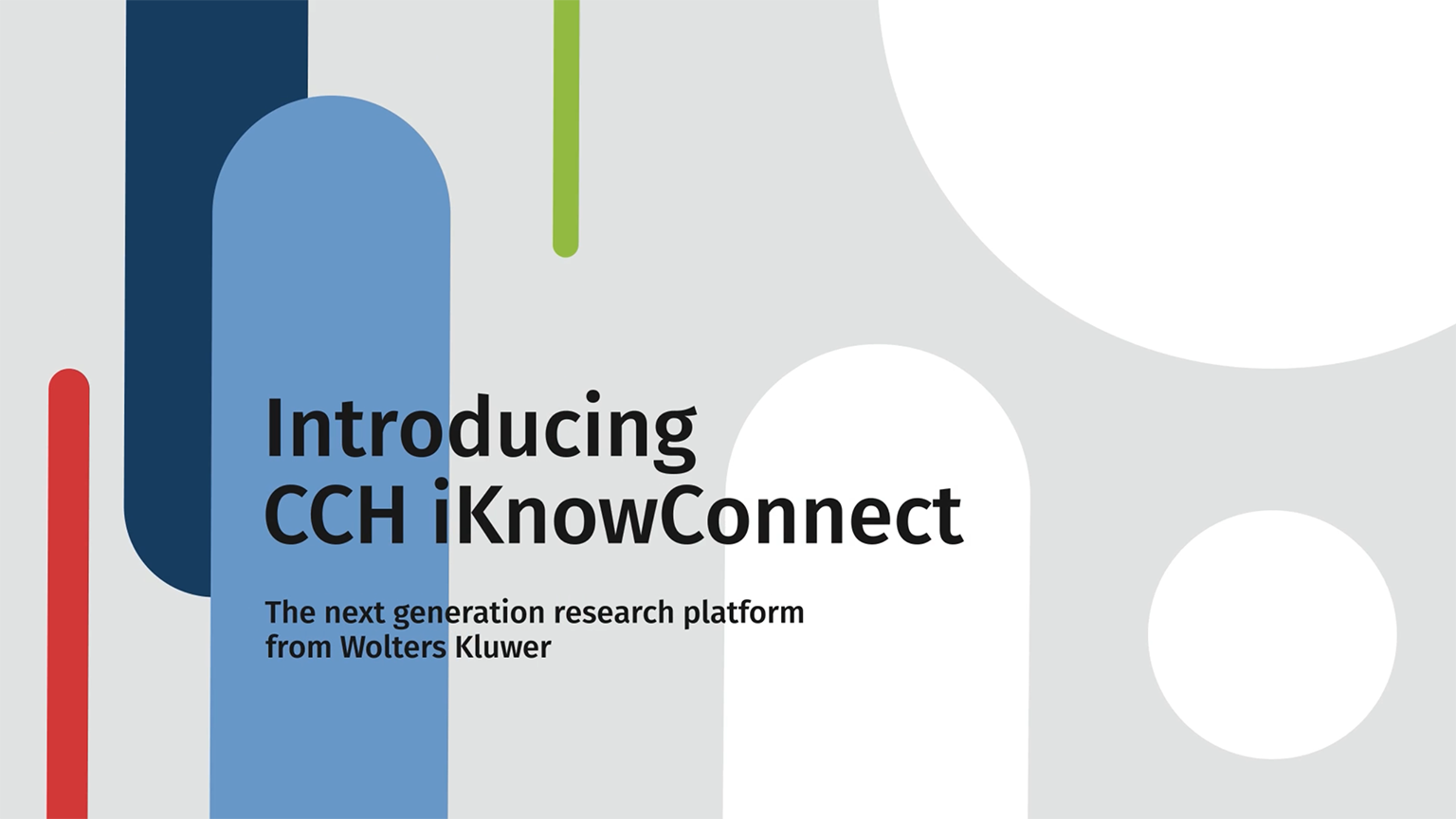 How CCH iKnowConnect works for your team
All users gain quick access to the full breadth of legislation and associated source material, including the latest cases, rulings and more, all in one place — with insightful commentary and related content to guide you.

Behind your research
CCH iKnowConnect is your premier research tool because of the people behind it. At Wolters Kluwer, we are known for taking nuanced information, across a broad range of sources. and distilling it into trusted and balanced commentary. This means you are better informed with independent, professional, and detailed analysis as you dig deeper into the legislation.
Meet Our Experts
Get more with CCH iKnowConnect
Connecting you to industry-leading tax content and commentary
Expert content with real world examples and direct access to source materials, all in one convenient place.

CCH iKnowConnect enables you to step through complex tax issues quickly and confidently with increased efficiency and productivity as a result.
Built by accountants, for accountants
Powered by the team that brings you the Malaysia Master Tax Guide, enjoy the confidence that you're providing accurate and timely advice to your business or clients.
Explore our practice areas
Review our large selection of practice areas to find the solutions that best fit your business or accounting practice.
Let us help you find the right solution
Please complete the form below to request your free 7-day CCH iKnowConnect trial
Missing the form below?
To see the form, you will need to change your cookie settings. Click the button below to update your preferences to accept all cookies. For more information, please review our Privacy & Cookie Notice.