Visit Wolters Kluwer's ELM Solutions at booth 413 to reconnect, reengage, and #WINwithELM
Grab a colleague and catch us at booth 413 for games, snacks, and more at the 2022 CLOC Global Institute:
ELM Solutions is proud to be a diamond sponsor of the 2022 CLOC Global Institute in Las Vegas on May 9–12.. Please join us for one (or all!) of these activities. See you in Las Vegas!
Tuesday, May 10 | 5 - 6 pm: Margarita bar

Wednesday, May 11 | 3 - 5 pm: Smoothie bar
We'll have games, prizes, and giveaways all week long. And come snap a selfie or update your headshot in our mobile photo booth.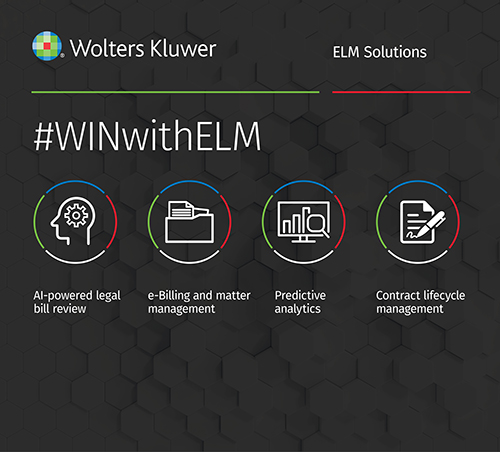 ---
Attend our session on May 10 at 10:30 am
You Can't Manage What You Don't Measure: A Case Study for AI in Legal Operations
Speakers:
John Crawshaw, PNC Financial Services Group

Joseph Galea, Wolters Kluwer's ELM Solutions

Jeffrey Solomon, Wolters Kluwer's ELM Solutions
Managing and optimizing legal spend is a key goal for most legal operations departments. Many rely on e-billing solutions to provide the data to track spend. But to make step improvements in your legal spend management program, you need to go beyond basic tracking – and AI can help you get there.
In this session, you will hear how PNC has implemented AI and drove change management initiatives for greater spend visibility, allowing them to track and measure the key drivers for improved cost and outside counsel management.