Annual practice awards recognize companies at the forefront of innovation and growth in their respective industries.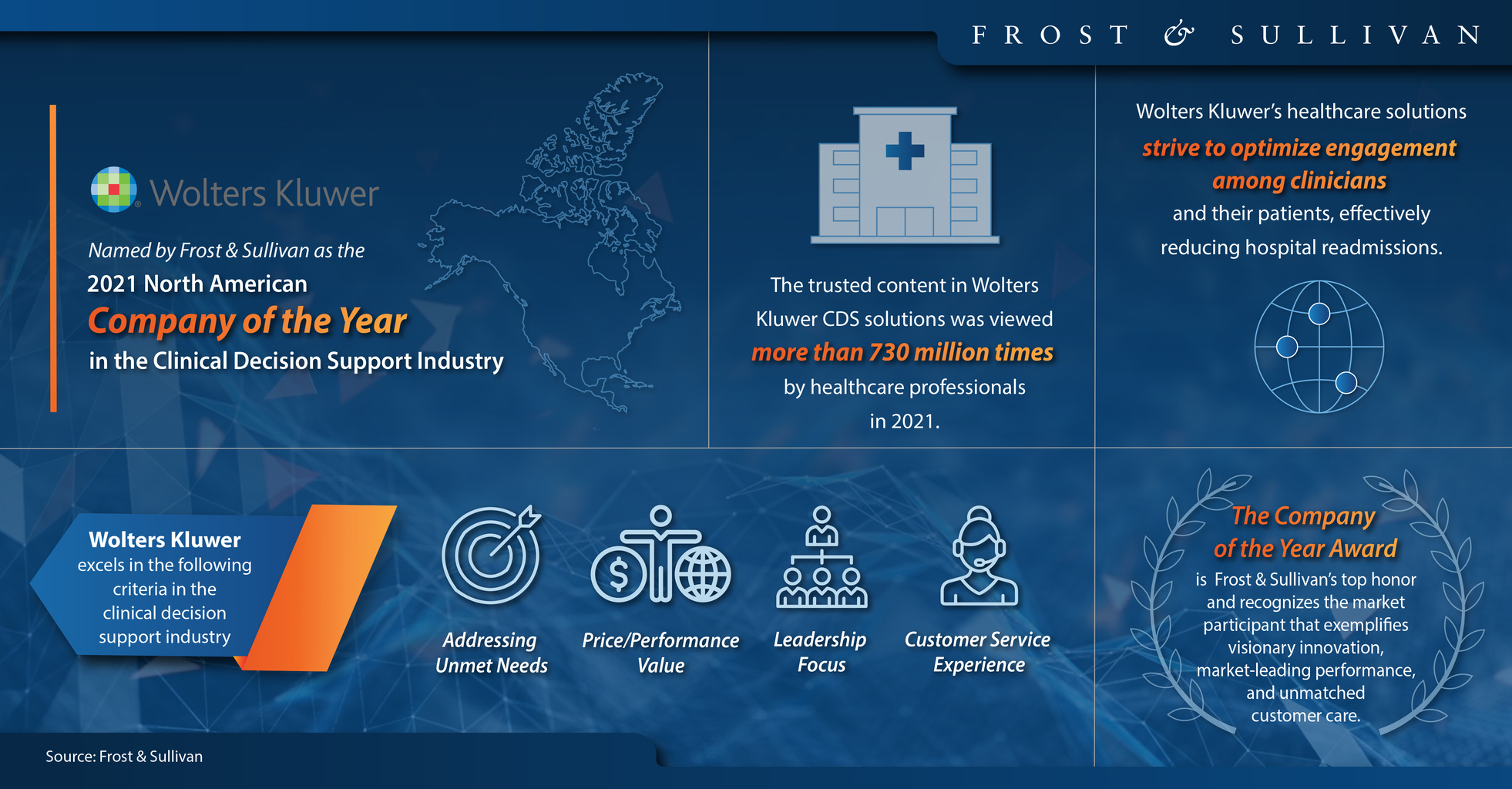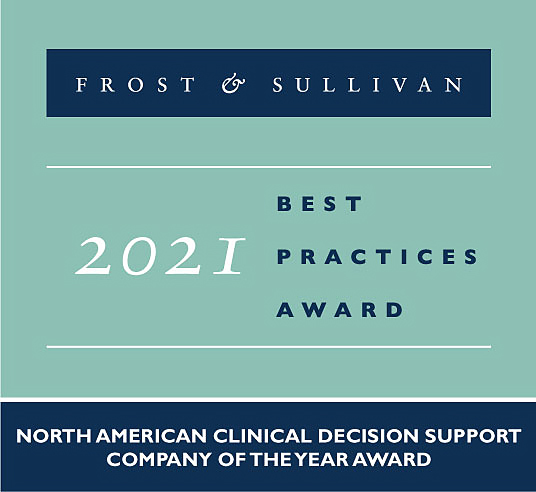 North American Clinical Decision Support Company of the Year
Forecasted to grow at a compound annual rate of 9.3%, with revenues topping $6.47 billion by 2024, CDS systems become the user interface of choice for clinical interaction within healthcare information technology, superseding EHRs as the primary health IT point of interface for clinicians. (Frost & Sullivan, June 2019).
According to Frost & Sullivan, Wolters Kluwer clinical decision support (CDS) solutions "help clinicians make highly informed clinical decisions at the point of care, directly from their workflow, irrespective of the disease and situation. Its highly skilled editorial team follows a systematic procedure that ensures that the latest information is published, with graded recommendations based on the best available evidence."
Wolters Kluwer – with its CDS portfolio including UpToDate®, Lexicomp®, Medi-Span®, Emmi®, Sentri7® and POC Advisor™ – has been chosen as Company of the Year by Frost & Sullivan for its extensive contribution to the North American CDS systems industry.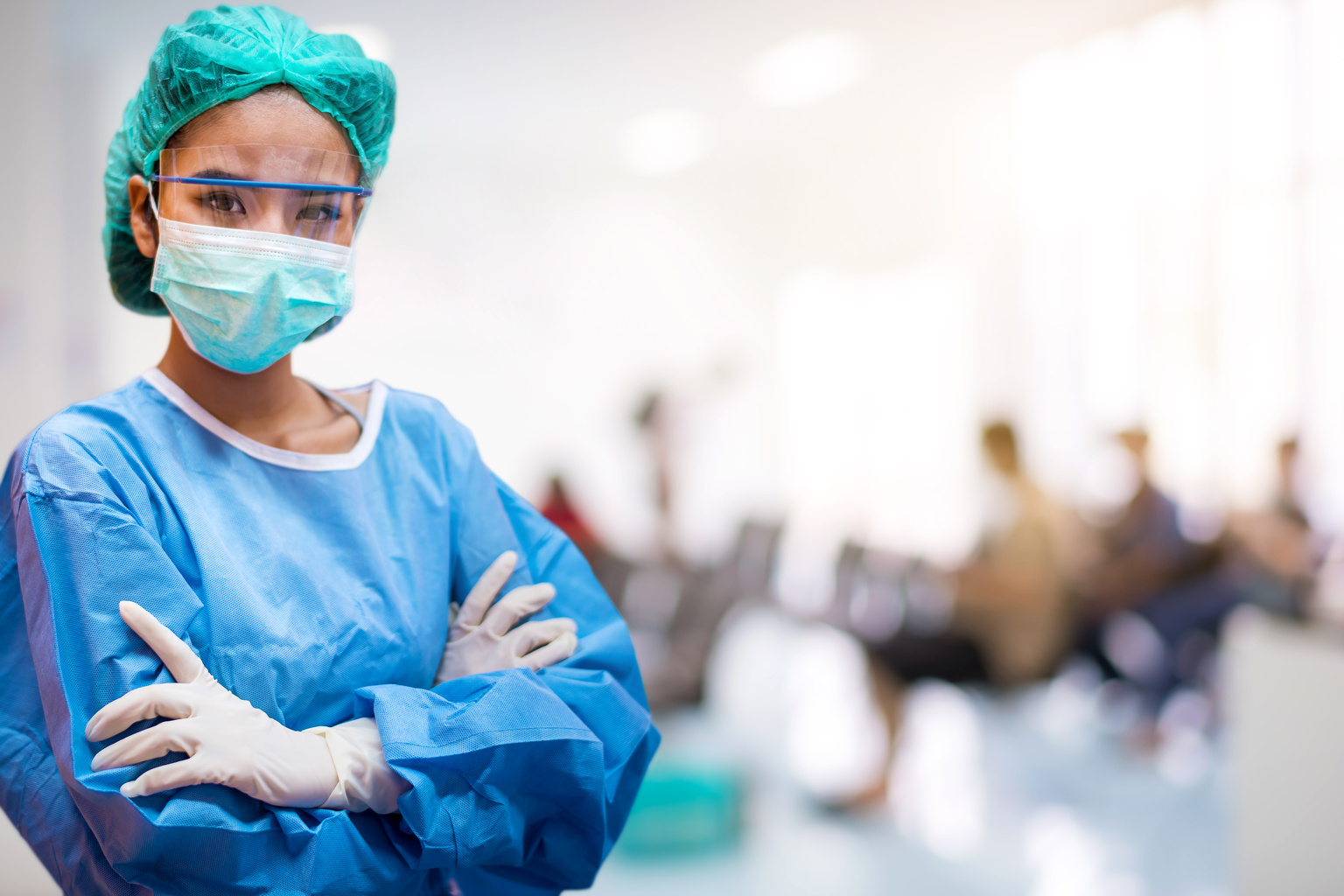 Stresses on the healthcare system require 'pioneering' approach in decision support
U.S. healthcare is increasingly gravitating toward clinical decision support systems, even more than EMRs. According to Frost & Sullivan, that means CDS systems need to be held to a higher standard of best practices for quality of evidence and to pioneer care alignment and advancements to avoid typical system pitfalls.
Learn More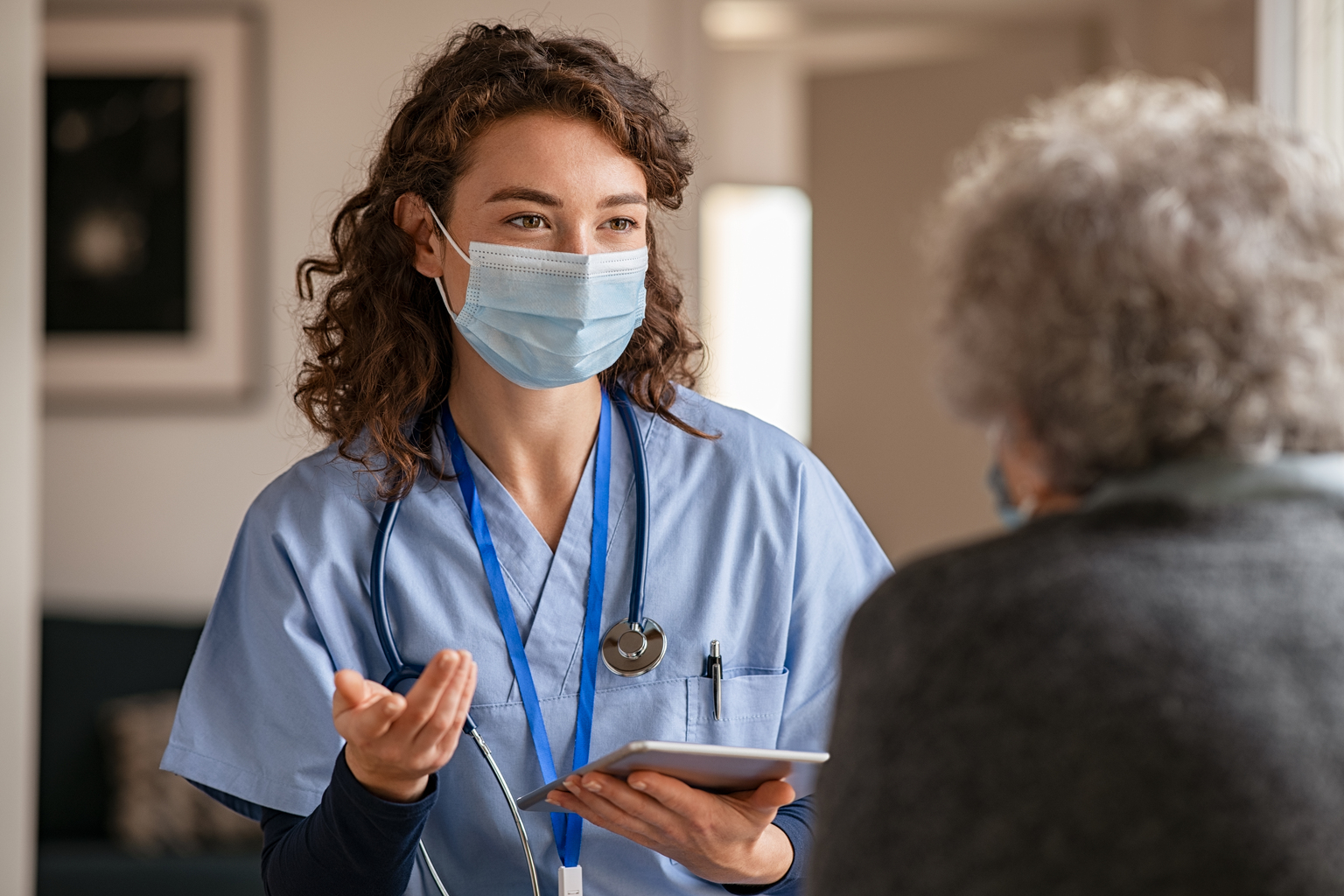 Wolters Kluwer named 2021 North America Company of the Year for clinical decision support
UpToDate®, Lexicomp®, Medi-Span®, Emmi®, Sentri7® and POC Advisor™ solutions recognized as key enablers of informed decision-making at the point of care.
Learn More
Aligned Clinical Decision Support Solutions Help You Coordinate Care Team Decisions
Ready to Deliver the Best Care Everywhere?
Learn more about Wolters Kluwer's clinical decision support solutions.