Coffee Chat Episode 6 - Procurement and How it Relates to Finance
Coffee break conversation with Rohan Persaud of CCH Tagetik and Bruce Maltman, Partner, SimPPLY on how procurement be aligned with the Office of Finance.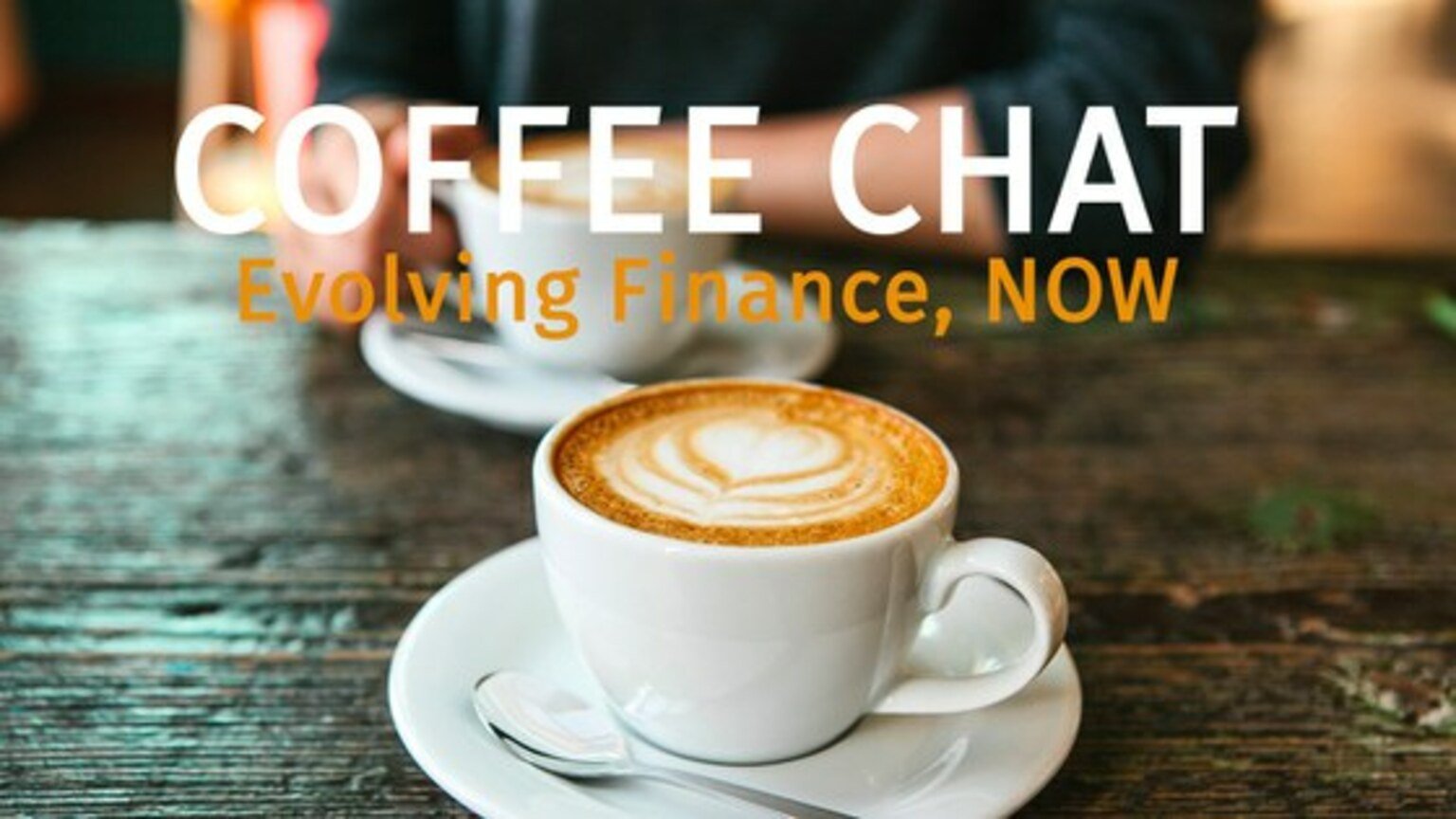 Good morning everybody and welcome to coffee chat for financial professionals.

We've been getting a great response with over 5,000people watching our interviews every week so I like to thank all of our audience for their time.

So grab a cup of coffee, grab a cup of tea and come join me as I interview industry experts as they share their thoughts or opinions,their ideas about what we're seeing in the market today.

With me, I have a good friend of mine Mr.

Bruce Maltman who is aPartner at SimPPLY.

Bruce has been in the industry for a long time, he's got extensive experience with business transformation, strategy and innovative approaches including procurement which we will be talking about today.

So, welcome Bruce.Thanks for having me, Rohan and good morning to you all.

Listen up, let's have a quick and easy question for you.

Tell us a little bit about your organization.Thanks Rohan.

SimPPLY, quite simply, we are organization that focuses only expenditure management established about 6 years ago with offices in Sydney, Melbourne, and recently Hong Kong sowe do deliver services to the public and private sectors clients in the APAC region more generally.

We set up the business six years agowith one simple objective and that is to reduce complexity and help clients get out comes sooner or otherwise on their own.Great.

Well, you work with a lot of customers across many geographies, what are some of the obstacles, what are some of the challenges that they're facing today?Look, there's not doubt that all of us are reeling in terms of the impact of COVID-19 od be remiss if I wasn't reflecting on the key issues that's really on everyone's lists regarding that.There's no doubt that that there was lost in the security impacted by this.

But with the C-suites executive that we are chatting with cost, no question there.

With 40-60% of the company'sexpenses incurred in the supply chain is probably cost compression is time-criticalthe average business is going to need 8%.

Each 1M save through the supply chain is a sign of economic impact of about 12.5 million dollars of sale.

Much easy to pull cost out of a supply chain than it is to shave jobs with a build sales in an environment that's depressed like this.Another one that's on everyone's lips is in change the supply chain security and vulnerability, we're realizing now that things are real they don't think that just sit on the newsregister.

Corporate social responsibility has been moving really quickly with 2400with introduce 2017 through the modern slavery act in 2018.

The pressure is on boards now to ensure that the supply chain integrity is in place.And there's a need for that to be place and then generally the whole issue around getting more for less, putting pressure on procurement departments tocontribute to top-line growth as well as bottom-line results are the key points that we've seen.Some really key points you've mentioned there.

The impact on additional sales and revenue when a bit of attention and forsights and overview on or oversight on at current cost indexexpense can have a significant impact and I think I also heard you mention the other slavery act which is something that a lot of organizations may or may not be aware of the whole social responsibility about making sure we are ethical in are approaches.

So really strong messages, Bruce, thanks for sharing that.

I'm from Financial background and how does these all tie in, and how does it make the CFO and financial controller sit up and pay attention?Look, it's really a good point and I could go on and talk a little bit about the best practices in digital transformation but the fact is that mostbusinesses is trying to automate what they call work close and those that have believed to make a digital technologies that they actually dissatisfied with results.But we are gonna go and focus on the simple things.

Good practices that we see a lot of organizations aren't necessarily doing.

Let's focus on the cost for a moment, all organizations should have an expenditure in place, should have run through their opportunity Diagnostics to see what the opportunities are, buildingplans for delivery, monitoring the progress, and implementing those quickly is a really important, moving quickly.But in moving quickly, businesses need to think to what extend can I use cost indexation as a powerful means of challenging pricewhere should I be considering using cost modeling to challenge my tough categories and when is it appropriateappropriate to me to be looking at a tile spin review to consider or that spend with a small supplies that we very rarely getthe opportunity to review when is it I should be looking at the third party aggregators or providers of category intelligence.

In the area of risk, we find a lot of organizations are trying to build it themselves at the practical reality, there updated tools out there, cloud delivered SAAS Services where you can virtually deliver outcomes for very low cost and outcomes can be delivered within weeks.

For example in this whole area around COVID-19 risk and supply chain integrity, you could contact the organization today and within two week, full visibility of your supply chain.

Why we're not doing it in the current environment, I guess it's the challenge we all need to answer.

Great! Well listen guys that's a fantastic story and message from Bruce.

That's all the time we have todaybut if you have any further questions for Bruce and myself, our emails will be flashing across the bottom of the screen.

We're both on LinkedIn so you candrop us a message.

We'll be more than happy to answer any questions you might have.

So please join me next week as I interviewMr.

Wai Fook Chai from Ernst & Young from Singapore who's going to talk about tax.

We going to revisit tax again butmore for the perspective of compliance.

So Bruce thank you very much for being our guest today and thank you everybody for watching.

My pleasure have a good day.
Solution
CCH® Tagetik
Corporate Performance Management
Go beyond traditional Corporate Performance Management (CPM) software with a strategic and intelligent platform.
Drive innovation with CCH® Tagetik