Wolters Kluwer earns the NorthFace ScoreBoard CX Award in customer care excellence for the 11th consecutive year
Ovid, Lippincott, and Audio Digest support teams recognized for world-class ratings
Wolters Kluwer, Health today announced that the global customer support teams for Ovid®, Lippincott®, and Audio Digest® received the NorthFace ScoreBoard Award (NFSB) for the 11th consecutive year from the Customer Relationship Management Institute LLC (CRMI).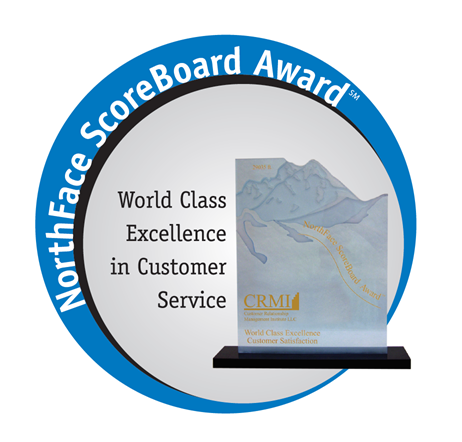 The NorthFace ScoreBoard Service Award is presented annually to organizations that not only offer exemplary customer service but those that embody a deep commitment to being customer centric. The award is considered a leading benchmark for customer service because of its unique "customer-only vote" criteria to measure both customer satisfaction and customer loyalty
The Ovid, Lippincott, and Audio Digest product line support teams achieved an overall customer support satisfaction ScoreBoard Index (SBI) rating (scale of 1-5) of 4.3 for service to individual customers and 4.7 for enterprise clients and for excellence in customer loyalty. This was demonstrated by the Net Promoter Score (NPS) of 83 for enterprise services, a world class score according to CRMI.
About Wolters Kluwer
Wolters Kluwer (EURONEXT: WKL) is a global leader in professional information, software solutions, and services for the healthcare, tax and accounting, financial and corporate compliance, legal and regulatory, and corporate performance and ESG sectors. We help our customers make critical decisions every day by providing expert solutions that combine deep domain knowledge with specialized technology and services.