The Benefits of a Paperless Tax Workflow
Firms that don't fully commit to an integrated digital tax workflow solution can find themselves wasting time and leaving clients less than satisfied. It's inefficient to have some steps that are automated and others that still require shuffling papers. If every part of your tax prep process doesn't work together, technology can be working against you, not for you.
Already a customer?
Resources for existing customers
End-to-End Tax Return Automation
Download the digital tax workflow brochure
See the complete Wolters Kluwer digital tax workflow, with options for solutions at each step.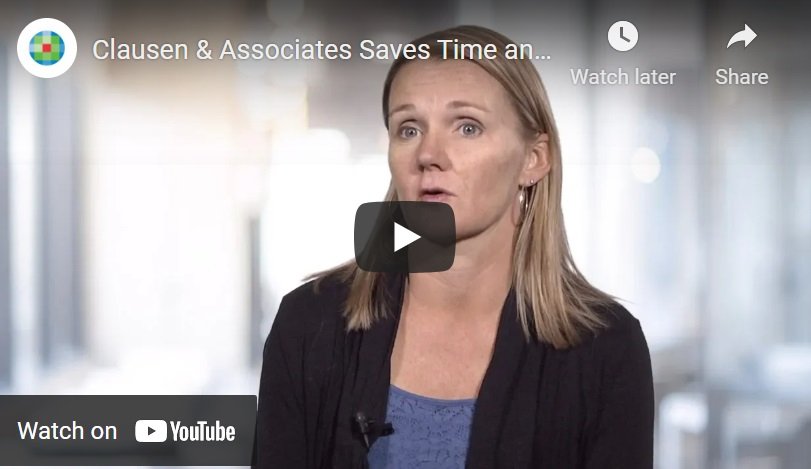 A better tax prep process begins in the cloud
Barbara Clausen, CPA, of Clausen & Associates, CPAs explains how true workflow optimization in the cloud eliminates gaps and bottlenecks, not just in her tax return process, but throughout her firm.
Complete the form below to have a Wolters Kluwer solutions consultant contact you about building your own digital tax workflow.
You are missing something amazing
Please accept cookies to see the form. You can update your preferences by clicking the button below and accepting all cookies. For more information, please review our Privacy & Cookie Notice.